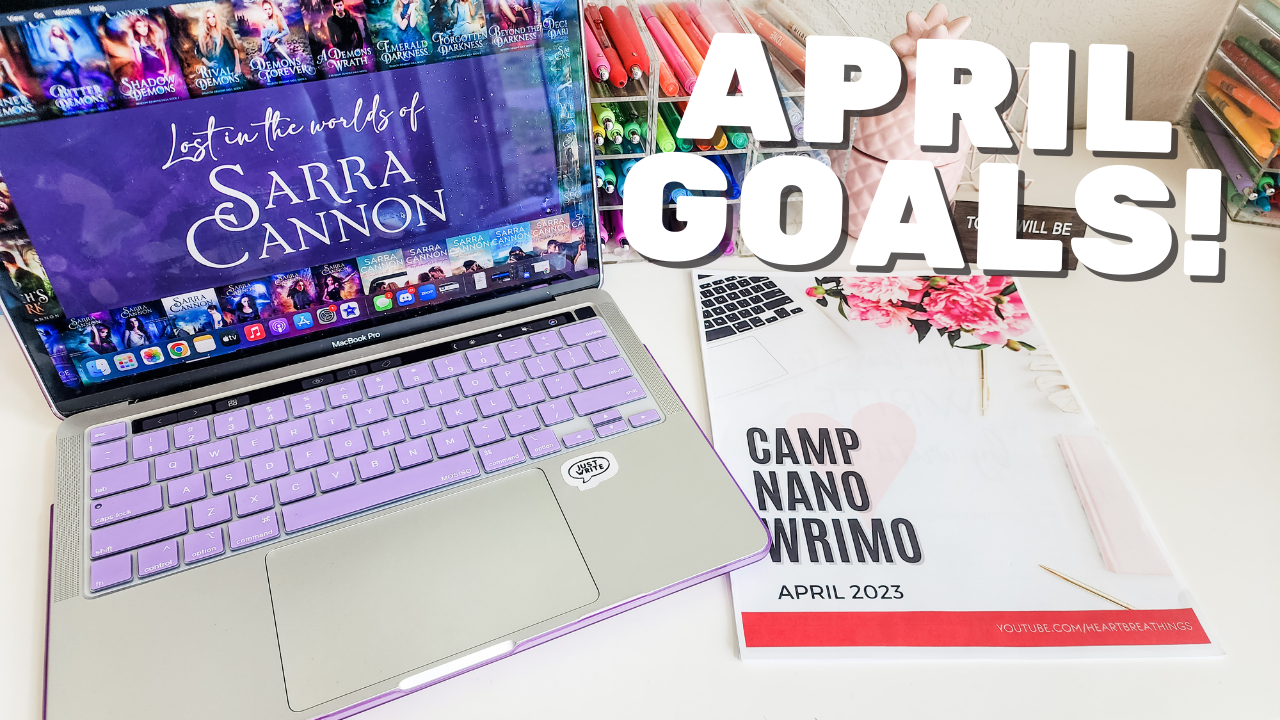 Camp NaNoWriMo Goals for April
March 23, 2023 by Sarra Cannon
I'm so ready for Camp NaNoWriMo. I'm always grateful for any extra support and motivation to get back to my writing, and this year is particularly important, because I am intentionally creating space for my writing time these days.
My Camp Goals & My Writer Reset
I also have a great new free workbook for you down below for Camp! Just scroll down and fill out your email address to join my newsletter. When you click to confirm your subscription, you'll immediately get a download for the Sunday start version of the Camp NaNo Workbook.
In a few minutes after that, I'll email you a link to my free resource library where you'll see the Monday start version for those who prefer it, and tons of other great resources like a plotting notebook, editing notebook, and more!
Next week, I'll also be sharing a writer reset workbook, so come join us on the list!