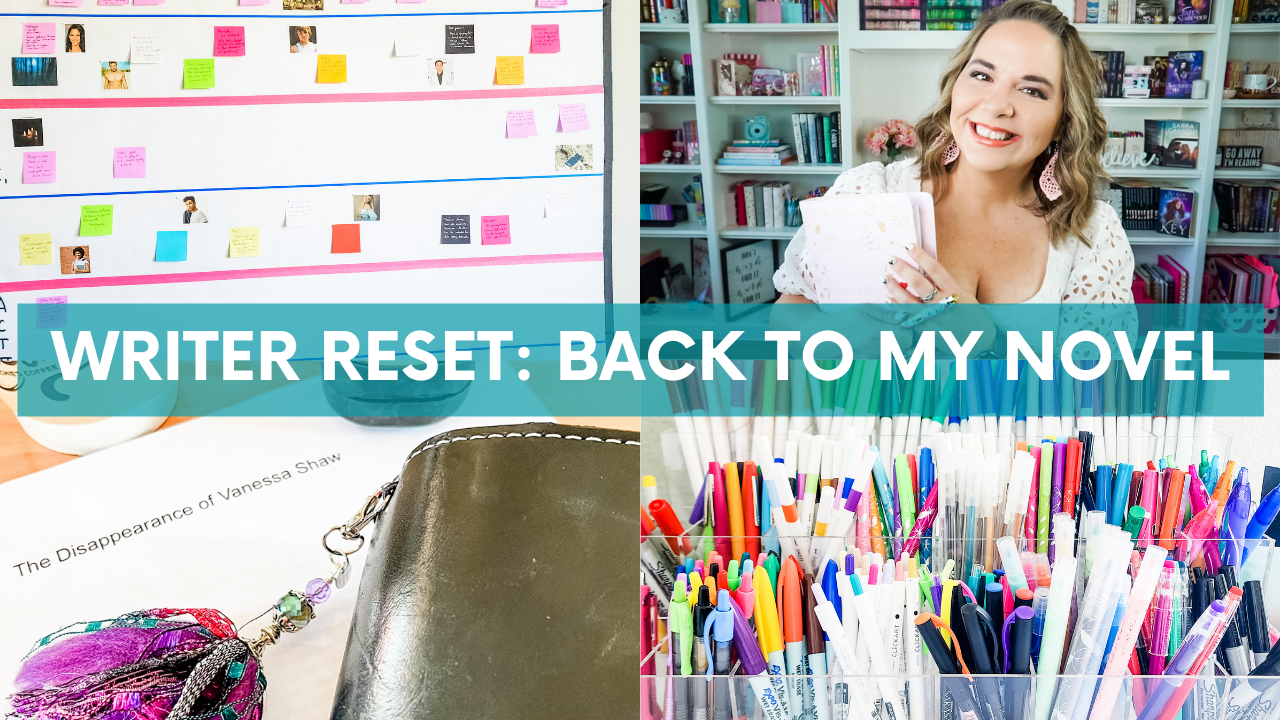 Getting Excited About My Novel Again✨💻 WRITER RESET
April 21, 2023 by Sarra Cannon
I am a few weeks into my Writer Reset project, and it's paying off already! It's so much fun to allow myself to just play and dream about my story, set up a fresh clean space, and get back into my story again.
Watch my latest video to see how the writer reset is going so far.
Writer Reset Vlog
Get The Writer Reset Workbook
Sign up below to get the Writer Reset workbook and journal so you can start enjoying your creative process again, too!
Join The Virtual Writing Retreat
Our quarterly virtual writing retreat is underway this weekend. Come join us! Find the full schedule with links and times on this page of the Heart Breathings Writing Community. Just scroll down to the Google Calendar, and it will show you the times in your own local time zone.
Click on any date to see the events, and click on any event to find the links to join!
I'll be live from 9-11 PM Eastern time each night this weekend, so I hope to see you there or on one of the other sprints if you can make it!