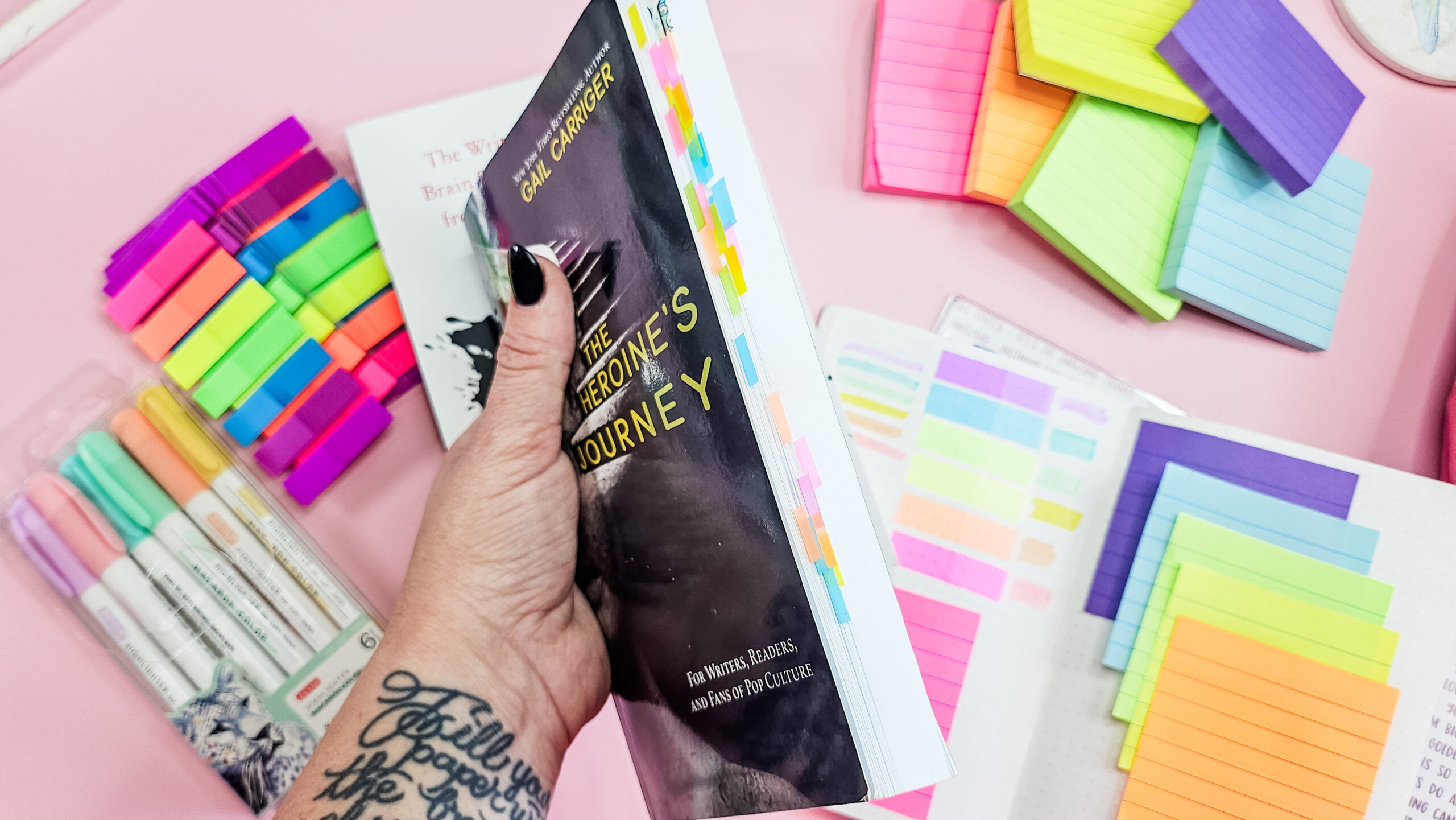 How I Annotate My Books
September 21, 2023 by Sarra Cannon
Hello from the beach, where I'm currently loving the chance to see friends, network, and share my passion for planning at the NINC conference this year. If you're here, please come say hi!
I didn't want to leave you without a video when we're so very close to Preptober (all the fun starts next week!), so I recorded a look at how I'm currently annotating books on writing. You can ​watch that now on YouTube​.
Preptober fun starts next week, and I can't wait to share the new Preptober Daily Planner!! Let me know if you're planning to participate in NaNoWriMo this year or not. I'd love to know what you're working on!
And have no fear, if you aren't doing NaNo or it's just not your thing, all of my Preptober videos will be good for anyone writing at any time. I can't wait!