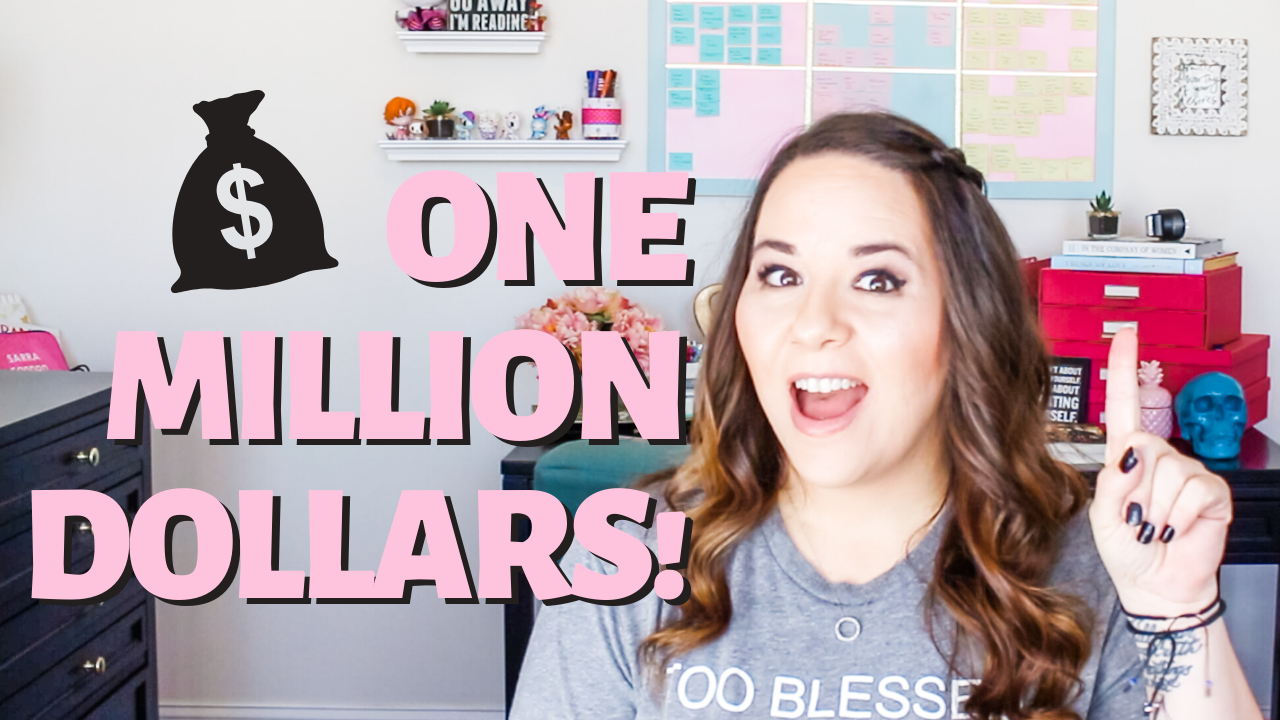 How Much Money Have I Made Self-Publishing?
January 30, 2020 by Sarra Cannon
I have to admit, I've been pretty nervous to share these numbers of how much money I've really made self-publishing with all of you. However, in the end, I have to step away from my nerves about who will judge me in order to show you that making a good living as an indie author is possible.
In today's video, I discuss how much money I've made since I first published Beautiful Demons in late 2010. I also talk about how much I've spent on things like advertising, cover art, and editors throughout the years.
Watch My Video On My Self-Publishing Income
My Income As An Indie Author
For reference, my name is Sarra Cannon. I'm 100% indie and have never published through a traditional publisher. In October of 2010, I started my own publishing company and self-published my book, Beautiful Demons.
Since then, I've published a total of 25 novels, most of which are the YA Contemporary Fantasy genre. I also have a few series that feature college-aged characters. One of my series is a contemporary romance series, but the rest of them are all fantasy-based.
You can find out more about me and my books on my website here.
You'll get more detailed information if you watch the video above, but for those of you who just want to scan the numbers, here they are:
At Amazon's Kindle Direct Publishing (KDP), I have made about $489,000 since October 29, 2010 when I published my first novel.
Apple Books is my second highest income at about $311,000.
Google Play Books has brought in just over $200,000 in income since I started publishing there in 2014.
Barnes & Noble is next in line with $115,000 in income.
Finally, I have earned just over $35,000 at Kobo Books.
That brings my total income from self-publishing to just over $1,150,000 in less than ten years.
Above, I've listed the percentages of income overall.
My Expenses As An Indie Author
Of course, as we all know, income is only part of the story. How much of that income did I actually "take home" and get to keep beyond expenses?
I mention this in the video above, but since I have a small baby at home, I didn't have time to get exact specific numbers. When it comes to my income, I rounded down to get a general number.
When it comes to expenses, I have done my best to give an overall average of what I spend where. When I first started in 2010, I barely spent any money on these things, as I was on a very tight budget as a new author.
My first full year of publishing, for example, I spent only about $1000 on ads, artwork, and edits.
As an average today, however, I spend about $3600 a year on advertising (made up of Facebook Ads and Newsletter ads) and somewhere around $1500 a year on cover art and $2500 a year on edits.
The exact numbers on art and edits will vary from year-to-year now, because it honestly depends on how many books I produce and publish that year. In 2018, I published 5 novels.
In 2019, however, I didn't publish anything. I had a baby, instead. 🙂
But if I had to give an average spent on these things, I would say about $7600 a year on advertising, artwork, and edits.
There are other expenses, too. Software, new computers, things like this, but I wanted to focus mainly on the big things a writer absolutely needs in order to self-publish.
How much you spend depends on how much you choose to spend. You can find a cheaper cover artist or editor if you needed to, or you could find someone much more expensive.
If you'd like to see a video or post about how to self-publish on a budget, let me know!
Join Publish And Thrive
If you are just getting started as an indie author or you've been publishing for a while and just haven't seen the success you were hoping for, I would love to see you in my Publish And Thrive course.
This five week self-publishing course will begin again on February 10, 2020.
This course only opens for enrollment once or twice a year, but once you're enrolled, you have lifetime access to the current content and any updates or upgrades in the future.
You also get access to an exclusive Facebook group for students, lots of free bonus resources, and a weekly LIVE Q&A session with me for all five weeks of the course.
If you'd like to change your life and make your dreams of becoming a published author come true, come join us now in Publish And Thrive.