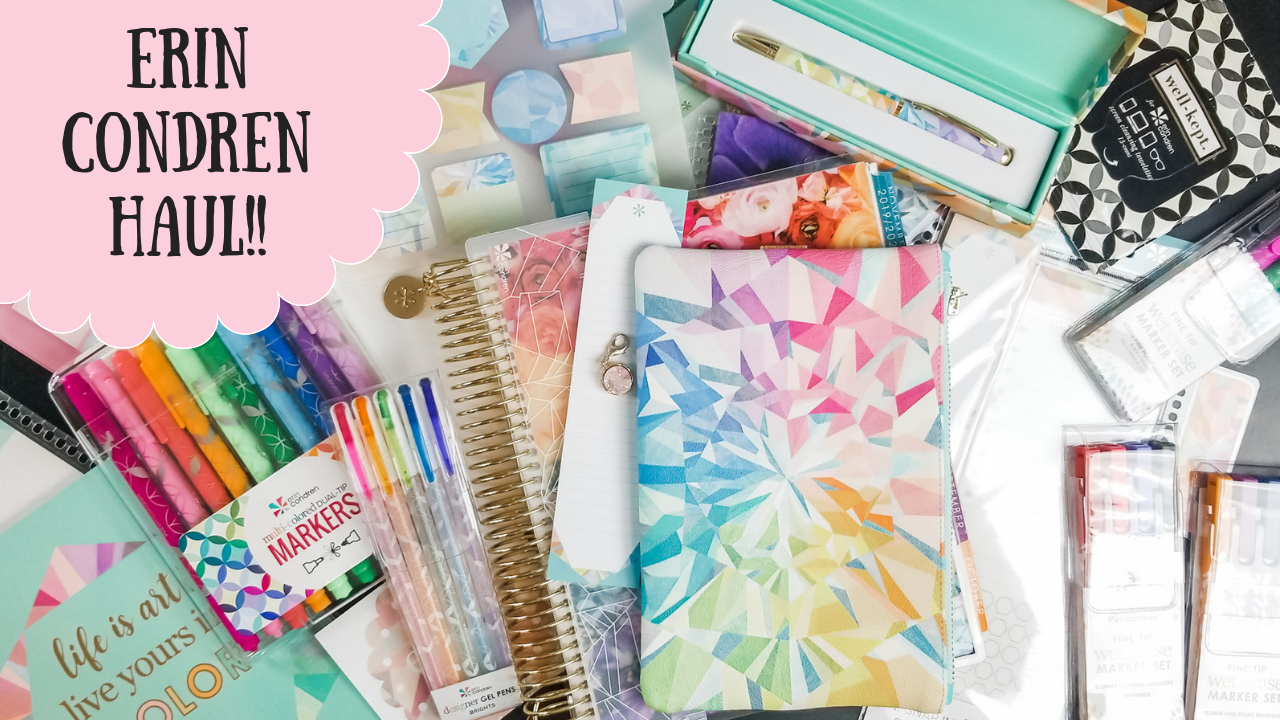 Huge Erin Condren Haul – 2019-2020 Planners Are Here!
May 19, 2019 by Sarra Cannon
You guys know how excited I get about new launches from Erin Condren, and I think this new Kaleidoscope pattern for 2019-2020 is my favorite of all time! I just got my haul in from their latest launch, and I've been dying to show you guys what their new products look like!
My Erin Condren Haul
Get $10 Off Your First Erin Condren
What do you think of the brand new design? There is so much more on their website, too, like a brand new binder version of the Life Planner, that I'm hoping to get to review later in the summer.
If you are brand new to Erin Condren, you can get a gift card code for $10 off your first order when you sign up for a new account using my affiliate link.
If you've already gotten an account at Erin Condren, you can find all their new accessories and the new life planners here.
Remember that if you buy 4 or more accessories, you get 15% off all accessories in your cart, which is a great bonus perk on their site. Also, if you haven't yet signed up for their EC Insider program, you can start earning rewards coupons right away by signing up for the newsletter and sharing their program on social media.
In fact, you get 500 points (which equates to $5 off) just for signing up for the EC Insider program, so go check that out today.
I honestly have tried just about every major planner on the market, and no matter what, I keep coming back to Erin Condren, year after year. The quality and luxury of them is unbeatable!
I'll be using this brand new Life Planner as a memory book for my daughter when she comes, but I'm also planning to grab their new Deluxe Monthly Planner which launches in June to use for my story and project planning through 2020.
Thanks so much for sharing in the excitement of this new launch. Let me know in the comments if you've ever purchased an Erin Condren, if you're thinking of getting one this time, and if you did buy one, which design did you grab?