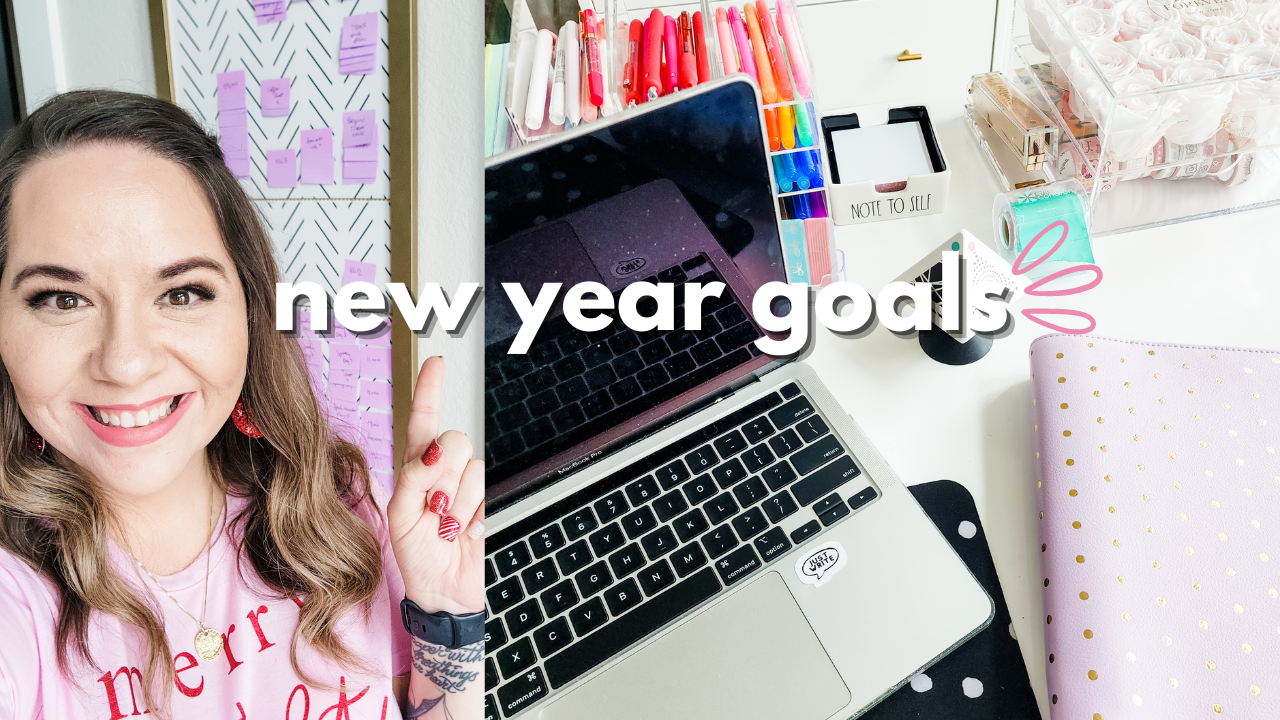 Watch this before you start setting goals for 2023…
December 8, 2022 by Sarra
It's one of my favorite times of year…Not just because of the fun holiday season, but mostly because it's time for a fresh start in the new year. I LOVE a good fresh start, and I love the promise it holds for the future. But over the years, I've learned a lot about following through on my goals and setting goals that actually begin to create the life of my dreams.
I just posted a new video on some important things to keep in mind before you start setting those new year goals.
Setting Goals For 2023
Speaking of setting goals, our final HB90 Bootcamp of the year begins on Sunday! Registration will be open until NOON Eastern time, and we'll have our live kick off call that afternoon at 3PM Eastern.
This is already the largest class of new students ever, and we have hundreds of alumni participating again for free. I honestly think this is because there's a revolution happening around goal-setting. It's not just about "hustle harder" or "achieve the goal at all costs" these days.
Instead, what most of us are looking for is a flexible way to set goals that align with how we live our lives. How can we show up just as we are and still find success? How can we create the life of our dreams without burning out or making huge sacrifices?
How can we feel more in control and actually move forward without pushing ourselves over the edge?
If you've been searching for a way to follow through and move toward your dream life, but you've been stuck in a pattern of setting goals, struggling to do it all, sacrificing too much, and finally giving up, this class is definitely going to help you. Let's take charge of that to-do list together and make 2023 joyful, fun, and exciting as we see pieces of that dream life become real.
More great content coming up:
In addition to the Bootcamp, there's a lot of great video content coming before the end of the year. Here's a quick peek at my YouTube content plan:
Saturday 12/10 – My 2023 Planner Lineup!!! Yay!!! (One of my favorite videos to make all year)
Thursday 12/15 – 8 Time Management Tips For The New Year
Saturday 12/17 – LIVESTREAM @ 3PM Eastern: Plan Your 2023 Writing Year (with free workbook)
Thursday 12/22 – My New Year Reset Routine
Thursday 12/29 – How To Get Ahead in 2023
*Any of these are subject to change if inspiration strikes, but this is what I plan for now!
In addition to this, I'll have a future-planning mini course coming close to the end of the year. More details on that after HB90 Bootcamp.
In the meantime, before you set your goals for the new year, head to YouTube and watch today's video . See you over there!