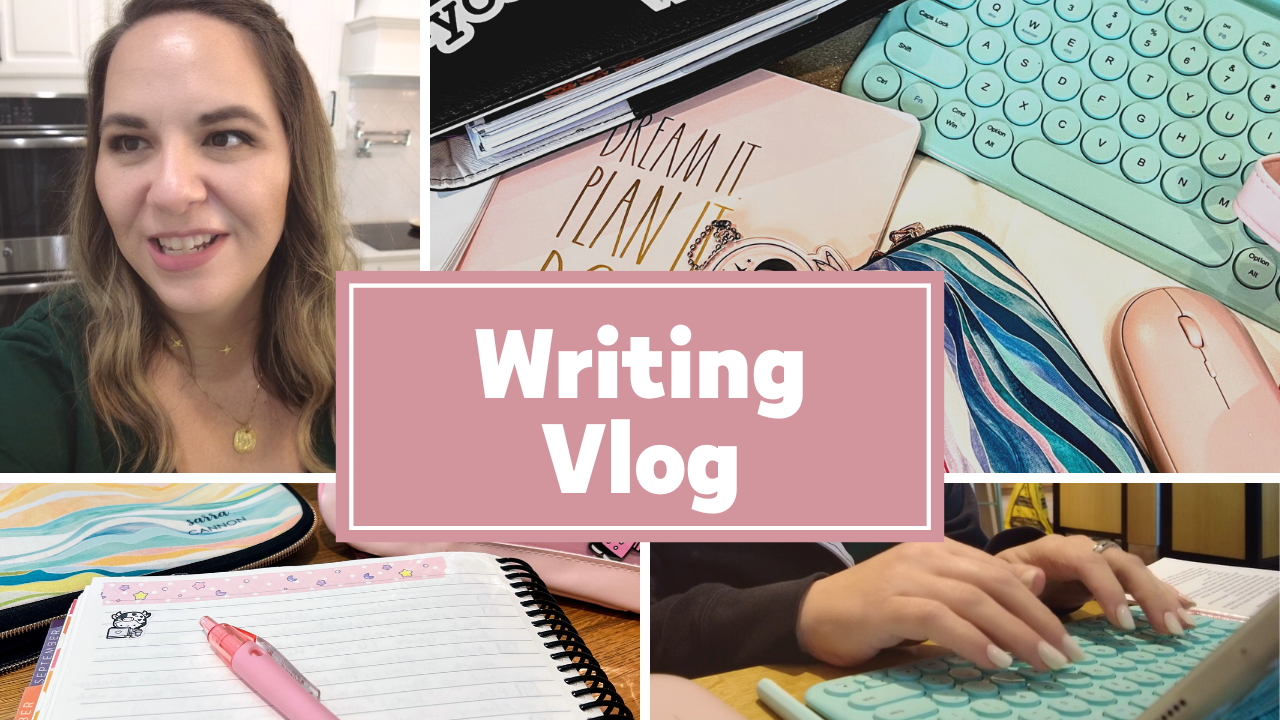 Writing Vlog: The Disappearance of Vanessa Shaw
September 8, 2022 by Sarra
Welcome back to another week, and I'm so excited to bring you a writing vlog! Today, I'm sharing my new "Tuesdays are for writing" attitude and how working on a brand new story is bringing back my creative spark.
Watch today's video below.
Writing My New Book
Join The HB90 Bootcamp
It's hard to believe that Publish and Thrive is coming to an end for this current round, but I'm honestly so excited for the HB90 Bootcamp to start on Sunday!
Here are the details:
HB90 Bootcamp starts on Sunday, September 11th with our live Kick Off Call at 3pm EST. We will be planning Q4 together, and I can promise you that this system has revolutionized productivity and joy for more than 2,000 people!
Unlike some other planning systems, HB90 is all about setting up your big vision and then breaking it down into small, achievable steps that realistically fit into your current life. I think we so often go into planning mode thinking that we need to suddenly show up as an entirely different person.
Not with HB90.
HB90 takes you through a detailed system of looking at your available time and planning each tiny step of your plan to fit into your life with ease. I will also give you real-life tips on how to follow through with your plans. (Hint: You don't have to be perfect to make huge progress toward your goals in 90 days!)
I sincerely hope you'll join us for this round and make Q4 the strongest quarter of the year, so far!
Enrollment closes Sunday, September 11th at Noon eastern, and I will not be letting in any late entries!! Hope to see you there!