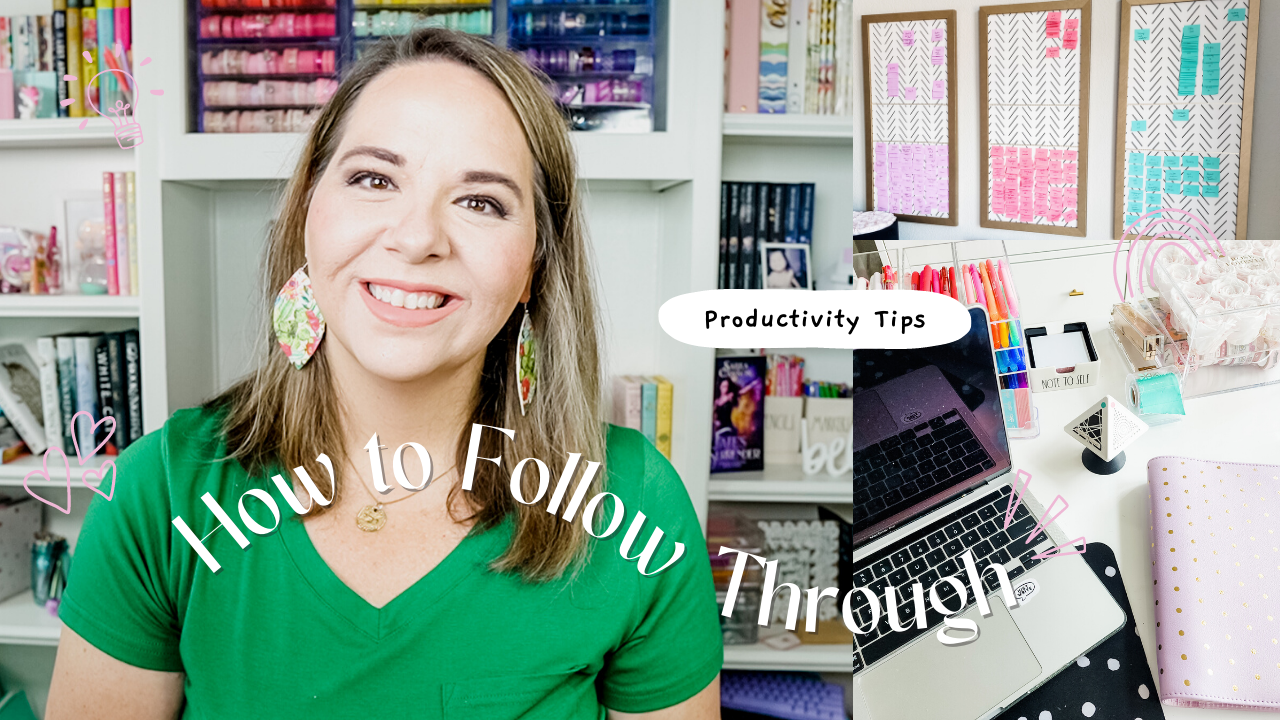 3 Reasons You Don't Follow Through With Your Plans
June 15, 2023 by Sarra Cannon
A few years ago, not following through on my colorful, carefully highlighted plans was one of my greatest sorrows. I used to cry a lot, thinking, "What is wrong with me? Why can't I do this?"
But there was actually nothing wrong with me. The issue was with my plans. Once I learned to tweak them and make them work for me, everything changed. Want to know more? Watch today's video on the 3 reasons many people don't follow through on their plans – and how to fix it.
How To Follow Through
Time is ticking to sign up for HB90 Bootcamp!
If you've been considering signing up for HB90 Bootcamp, now's the time! Bootcamp starts this Sunday, June 18th! Enrollment will close that day at 12:00pm EST and we begin our journey with a one-hour Kickoff call at 3pm EST.
If you have any questions about Bootcamp before signing up, please don't hesitate to email me or leave a comment below.
Don't forget to snag my Summer Routine workbook by signing up for my newsletter below!