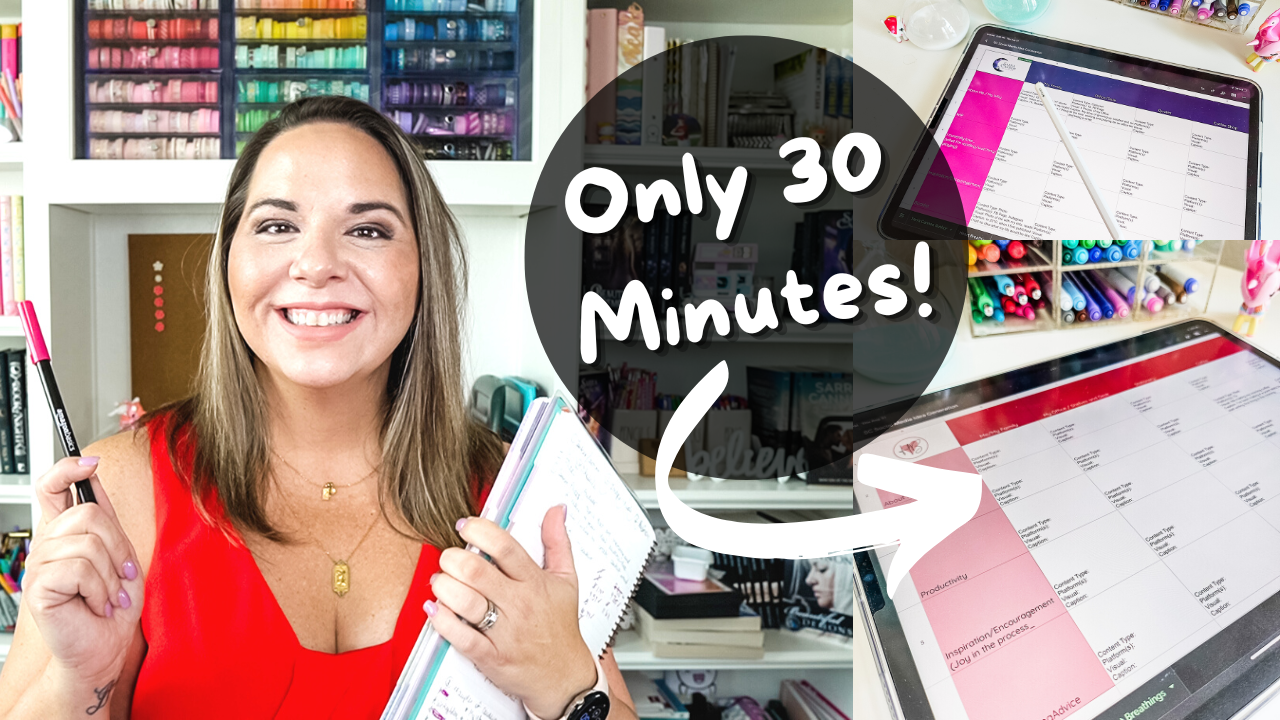 Brainstorm ONE MONTH of Social Media Posts in Just 30 Minutes
August 31, 2023 by Sarra Cannon
A Writer's Life | Planning And Organization
We all know social media can be a powerful way to connect with our audience, but some days, the hardest part is knowing what in the world to talk about or post. It can feel exhausting to keep brainstorming ideas every day or spinning our wheels trying to figure out what people want to see.
In today's video, I'm sharing with you the method that revolutionized the way I plan my social media. I can seriously brainstorm a month's worth of post in about 20 minutes, and my engagement is better than ever on Instagram these days. Want to know how? Watch today's video and check below for your free copy of my brainstorming template.
I'm so excited to gift you my brainstorming template for social media ideas. When you fill out the form below, you'll receive a PDF with links to both the spreadsheet as well as today's YouTube video. Once you choose the template, click "Make A Copy" to copy this into your own Google Drive, or click "File" and choose "Download" to download as an excel spreadsheet.
I've also added this to the HB Resource Library for you to reference at anytime. I hope you find this helpful! And if you do, please share today's video with your friends and direct them to my newsletter signup to grab it for themselves!
Double Down Day is Saturday!
Come join us in the ​Heart Breathings Writing Community​ this Saturday, September 2nd, for a day full of productivity! Our Admins are sprinting live all day long; you can find the ​Google Calendar here​ for the schedule.
HB90 Bootcamp
Are you ready to take control of your time, get clear about your goals, and start seeing your biggest dreams come true? It's time to join the HB90 Bootcamp!
Enrollment is open now and will close September 10th at Noon Eastern.
JOIN NOW.