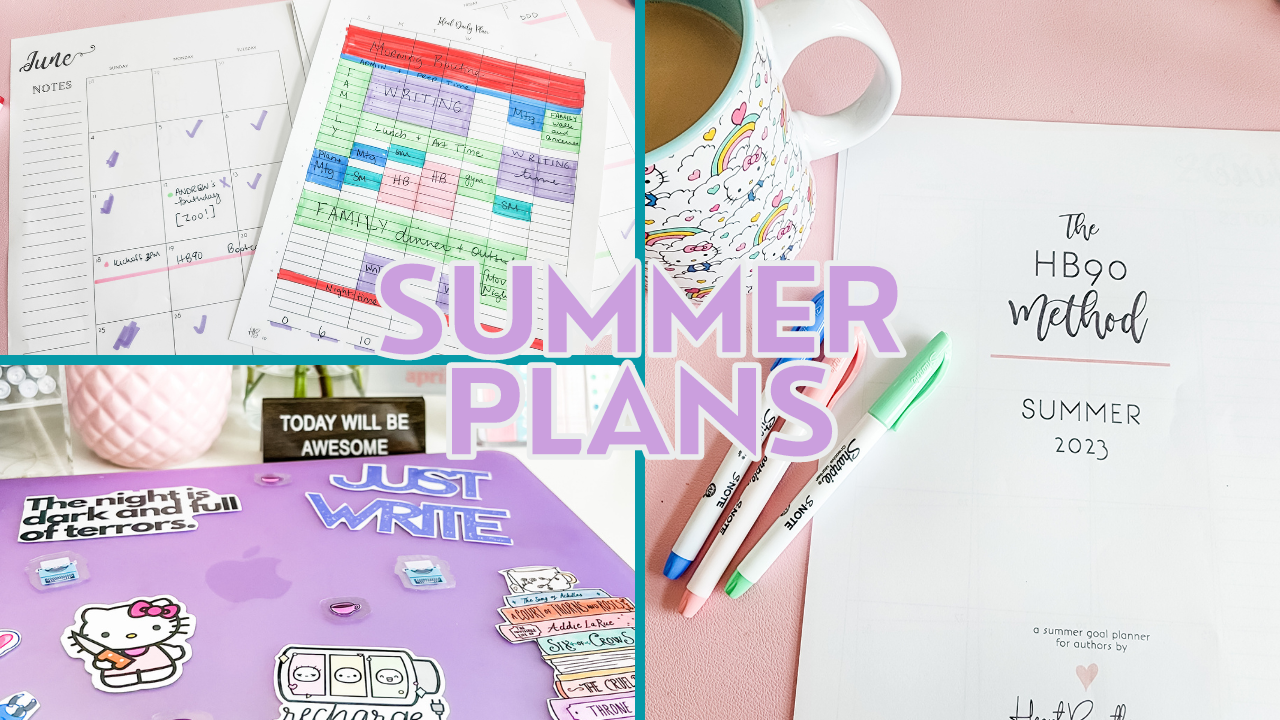 Create Your Summer Writing Routine
June 12, 2023 by Sarra Cannon
A Writer's Life | Writing Tips
Summer is here, and for many of us that means a major shift in our schedule. Maybe you've got your kids home with you, or you're a teacher with more free time on your hands. Whatever the case may be, anytime we see a temporary shift in our schedules, it can feel like we're losing control.
If you are like me and want to find a way to maintain writing momentum and being intentional about your time this season, check out my new video on Creating Your Ideal Summer Writing Plan.
Scroll down to sign up for my newsletter below to download my exclusive, accompanying workbook. You'll also gain access to my Heart Breathings Resource Library that's full of other helpful goodies!
Grab Your Free Workbook
One More Week to Signup For HB90 Bootcamp
​HB90 Bootcamp​ is open for enrollment and we start our 7-day journey on Sunday, June 18th. As usual, we'll begin with a Kickoff Call to pump everyone up, which will take place at 3pm EST both in the new student Facebook Group, Alumni Facebook Group and on my YouTube channel.
Enrollment will be open until 12:00pm EST on Kickoff Call day, June 18th, so make sure to sign up before the deadline!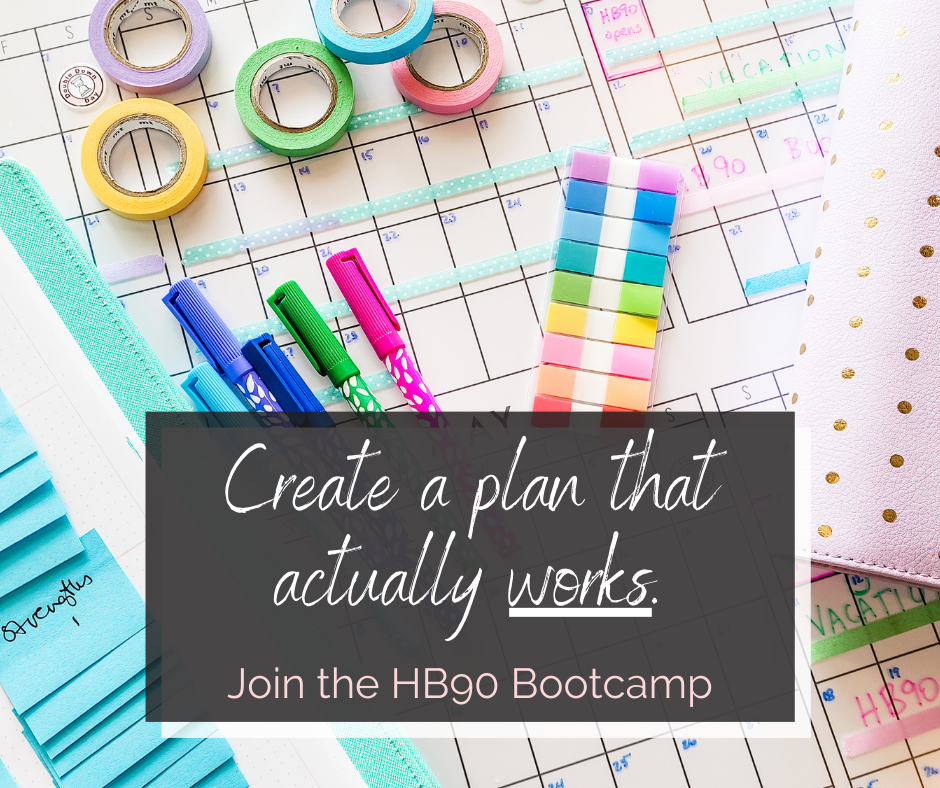 Read what others are saying about HB90:
Laken Edwards (Entrepreneur – Plan With Laken)
"Before HB90 Bootcamp, I was really struggling with project management within my business. Even as someone who is very organized and committed, I couldn't seem to follow through on anything. I had been working for myself full time for almost a year and still felt like I'd accomplished very little. Enter HB90. After taking the class and implementing the system, I was finally able to move things forward and actually achieve my business goals! I have learned so much from Sarra and her process – my business wouldn't be where it is today without this program."
Jana DeLeon (New York Times, Wall Street Journal & USA Today Bestselling author)
"I am a person who lives by Excel spreadsheets and lists, but as business and life got more and more complicated, I found it harder to remember things, prioritize well, and meet deadlines. I took HB90 in 2022 and it really helped my organization, which improved my productivity. It helped me accurately and honestly assess all the things I had on my plate and the time it would take to accomplish them compared to the time I actually had. It also provided me tools for tracking tasks and better ways to organize them so that I could easily focus on the most critical and complete projects without jumping around. Sarra is an awesome instructor and is really involved with her students. It's clear that she cares about people and wants to help. I highly recommend the course!"
I'm so proud of my HB90 Method and I hope you'll join us!