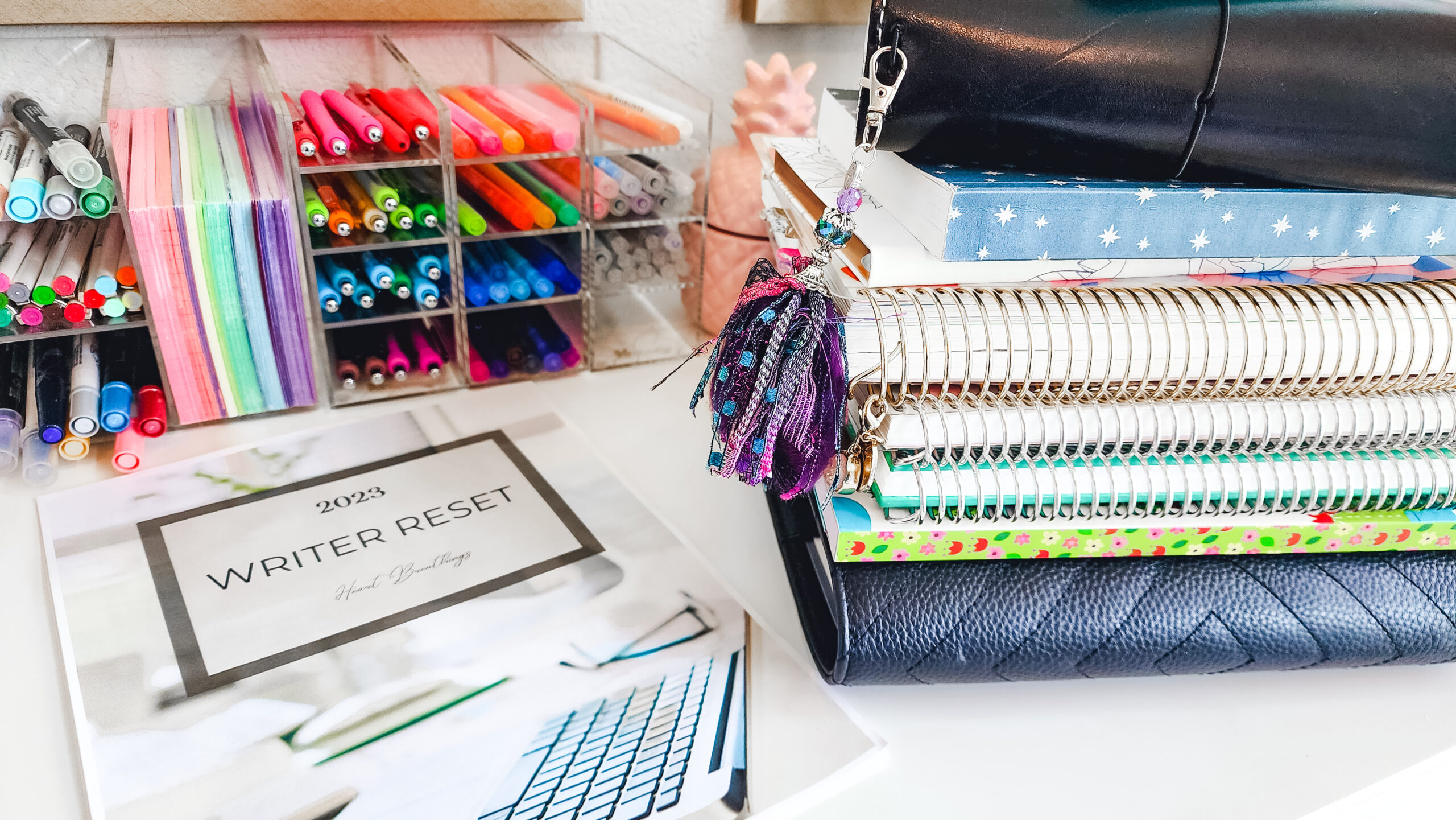 April Notebook Challenge and Writer Reset Update
April 7, 2023 by Sarra Cannon
Whew, I can't believe it's already a week into April and Camp NaNo WriMo. I have been in deep rest mode after a very busy Q1, and it's honestly taken me more time to get back to a place of motivation, so I'm back with more energy than before!
Today, I've got a longer video for you with two main parts. The first is a walkthrough of the new Writer Reset Workbook, and the second half is the April Notebook Challenge. Grab a beverage and come hang out with me on YouTube for a while.
Writer Reset and April Notebook Challenge
Writer Reset
I'm more excited about this than I have been about my writing in a long time! The "Writer Reset" is all about reigniting that spark and love for writing from a pure place, rather than a place of obligation or stress.
Reconnecting to my love of writing is something I've had to do several times throughout my 13 year career as a full-time author, and I know how powerful it can be to give myself time to get excited and be in love with stories again. I invite you to join me in this reset, if you're ready to reconnect with your own joy.
You can start by downloading the Writer Reset workbook from the Heart Breathings Resource Library right now. This is mostly a chance to journal about what's not working, what used to work, what tools, environments, and actions can help support you right now, as well as a chance to write out a plan for your own Writer Reset.
Get yours when you sign up here: