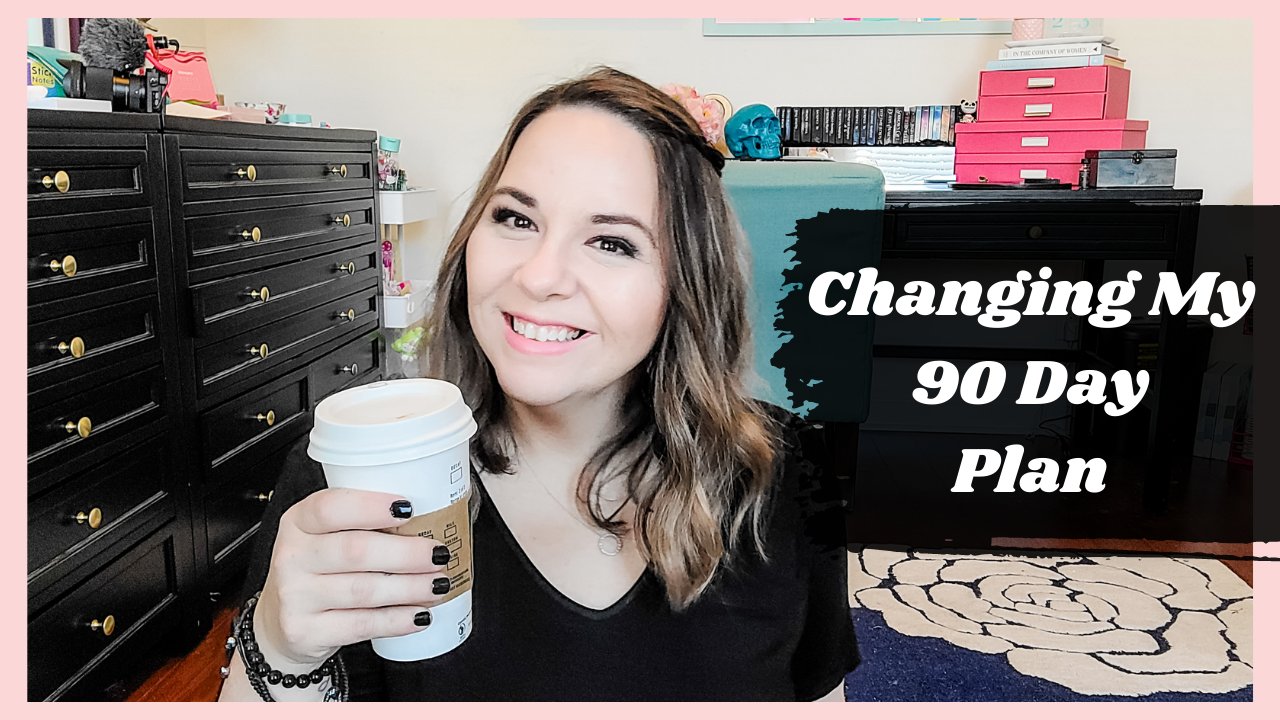 Sometimes You Need to Change Plans…
February 24, 2021 by Sarra Cannon
A Writer's Life | Planning And Organization | Writing Tips
I know I talk about goal-setting a lot here at Heart Breathings, but what happens if you fall behind on your plans? Do you totally reset everything? Keep going? What if something needs to change?
I'm talking about that in today's vlog, because I recently realized I needed to make a major shift in my 90-day plan for March. Watch how I switched things up and adjusted my 90-day plan to start a new book (complete with plotting inspiration and color-coding, yay!). 
I've had a ton of requests for an updated flipthrough of my plotting planner, so that's coming soon, along with Notion videos, a new ideas workbook, and MORE!!!
I can't wait!
HB90 Enrollment Is Open!
If you've been feeling overwhelmed and behind these days, and you're looking for a plan that will help you stay flexible yet focused, I hope you'll consider joining my HB90 Bootcamp.
We start March 14th, and enrollment is open now.
I'll close registration at midnight EST on March 13th, so join now if you know you want in. If you've been feeling that pull toward change, wanting to make the most of the time you have, I know this course can make a real difference.
​The Q2 HB90 Planner is also up now on Etsy! It's 20% off for this next full week, too, so grab it now! (Undated and Goals Planners also on sale!)
I hope you have a great weekend and enjoy today's vlog.​
​