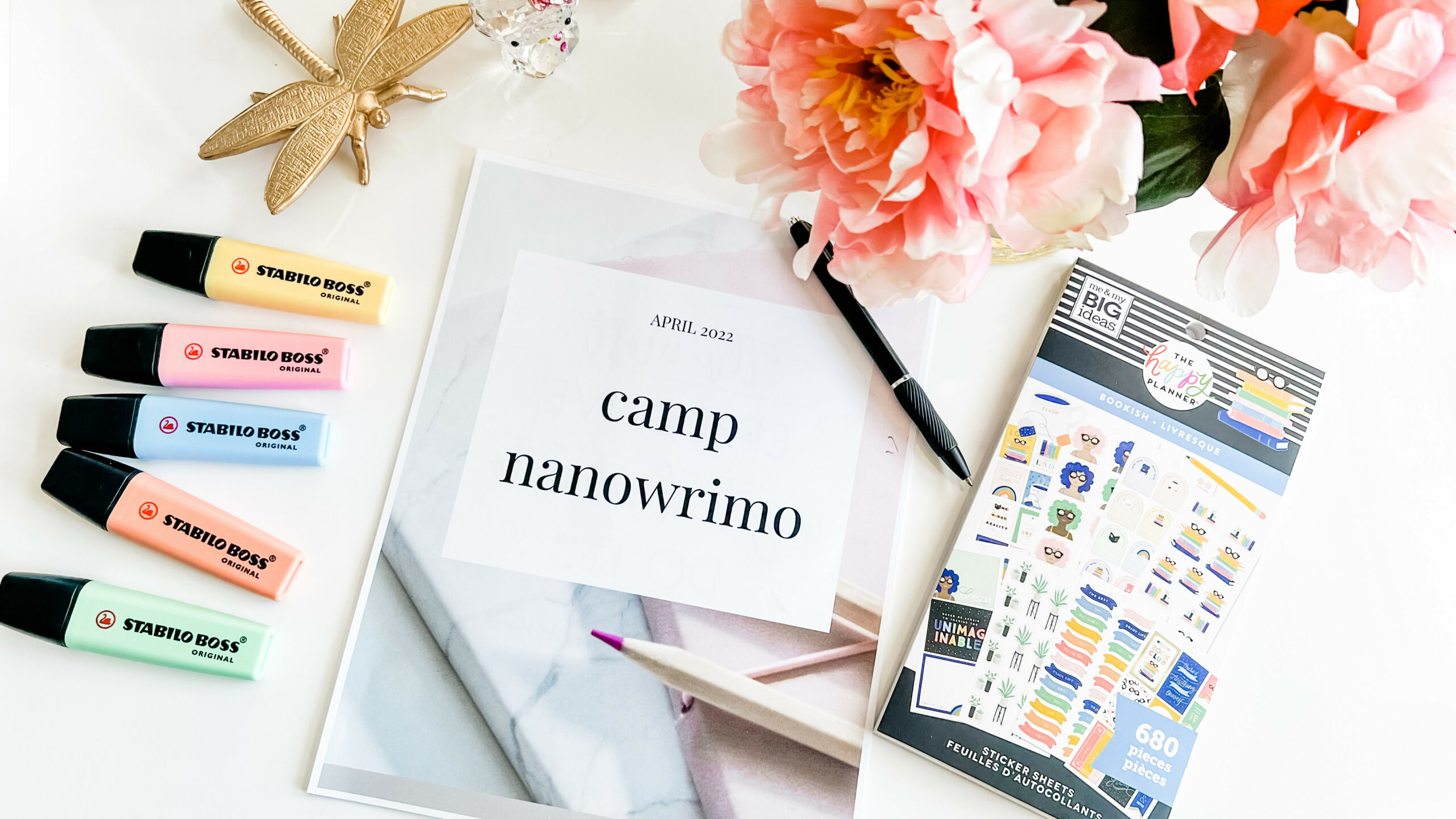 Camp NaNoWriMo April 2022
March 24, 2022 by Sarra Cannon
Can you believe it's already almost April and time for Camp NaNoWrimo? Who's planning to write with me and set some new goals for the month? I can't wait to chat with you about what I'm writing, my goals, and share my new workbook for Camp NaNoWriMo.
In today's video, I'm sharing how to sign up for Camp NaNoWriMo, what I'm working on this year, and a brand new free workbook with trackers. Check it out below or over on YouTube.
How To Join Camp NaNoWriMo
Want to grab the free workbook from this video? Sign up for my newsletter below, and I'll send it to you, along with a link to my entire Free Resource Library!
Join Camp NaNoWriMo
Joining Camp is super easy. If you've already signed up for NaNo in the past, simply log into your account and create a new project. Make sure to associate it with Camp NaNoWriMo April 2022!! If you want to see a detailed walkthrough of how to join and start a project (or work from an old project), watch my YouTube video above.
Remember that you can set any goal you want for Camp, so feel free to set an editing goal, a "minutes worked" goal, or a smaller word count goal than you might have for the National Novel Writing Month event in November.
Prep Your Novel for NaNo
Half the battle when it comes to success during any NaNo event is making sure you're prepared for it in advance. I have a ton of free resources that can help you get started either plotting your novel or setting up your editing and revisions plan.
For more on How To Plot Your Novel for NaNoWriMo, check out this link. I also have a great series on How To Edit Your Novel here.
Definitely make sure to sign up for my newsletter and get instant access to dozens of great free resources for plotting and planning your books.
Join The Heart Breathings Writing Community
Did you know we have an amazing group of more than 4,000 authors who write together live each week? Come join the Heart Breathings Writing Community and join our livestreams any day of the week. Read more about the group here.
I'm excited you're thinking about joining Camp NaNoWriMo with me. I don't know about you, but I could really use some extra motivation and accountability right now. Let me know in the comments what you'll be working on this year.