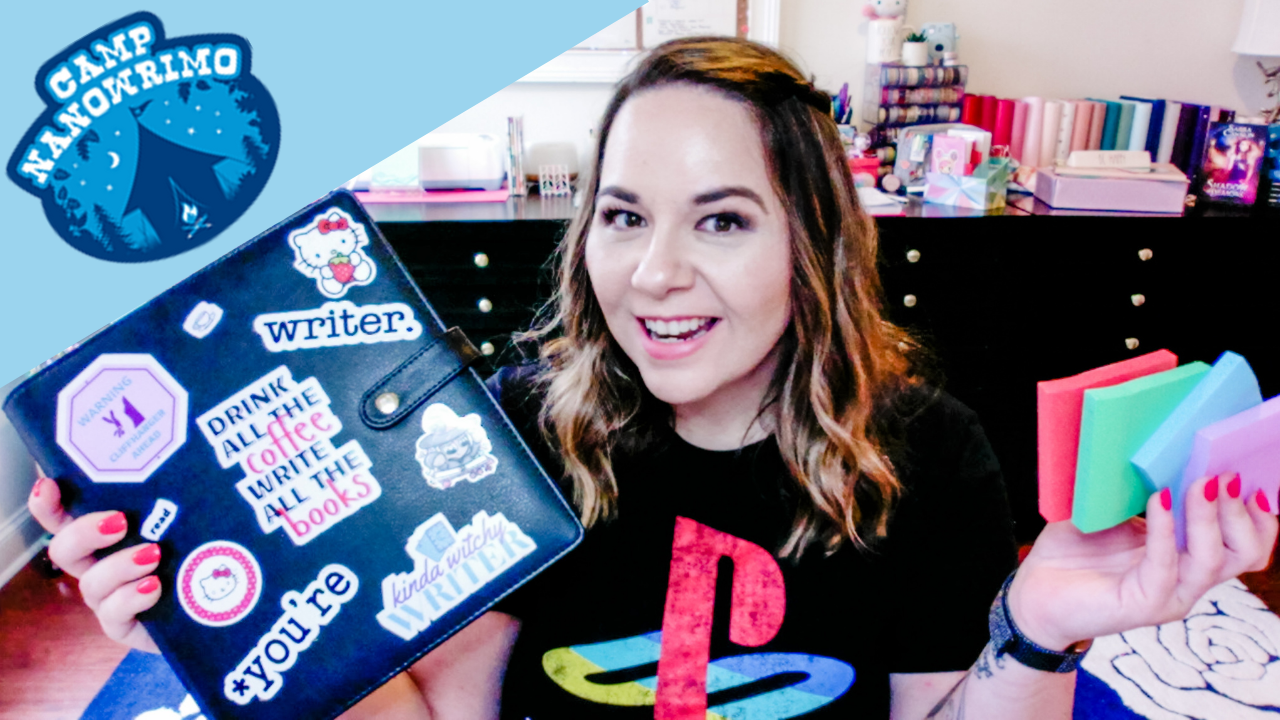 Camp NaNoWriMo April 2021 Goals
March 18, 2021 by Sarra Cannon
A Writer's Life | Writing Tips
Camp NaNoWriMo is coming up in April, so it's time to start thinking about whether you want to participate and what you'll be working on.
Camp is different from the main event for National Novel Writing Month in November, because you can choose your own goal, rather than having to write a full 50,000 words in 30 days! You can spend the month editing, writing blog posts or short stories, commit to just 10,000 words, or work on a movie script. The choice is yours!
My Camp NaNoWriMo Goals
Watch today's video to hear more about my own goals for camp this year!
Sign Up For Camp NaNoWriMo
If you want to participate, you just need to head over to the NaNoWriMo site and start a new project. Then, at the bottom, you'll see an option to "Associate this project with an event" and select Camp NaNo April 2021. All done!
Camp Nano used to have its own website, but now all events take place on the main nano site.
If you area continuing a previous project, you'll still need to set up a brand new one just for camp in April, but it's okay if it's something that's already in process! It's very flexible!
What I'm Writing For Camp NaNo
This year, I'll be finishing up the rough draft of Book 11 in the Shadow Demons Saga, Vengeful Darkness.
I have been working through the plot of this book for years, so I'm hoping the draft goes smoothly. I'll update you all with vlogs throughout the month of how the writing process is going, but I am hoping for most likely about 60-70,000 words this year for camp. It comes at a really good time for me, since I have a preorder deadline looming.
I'm hoping the extra motivation and encouragement will be such a huge help this year!
What Are You Working On?
In the comments, let me know if you'll be writing anything for Camp this year. Or maybe editing your November novel? Finishing things up?
If you're on the fence, just set a small goal and jump in. We can do it together!