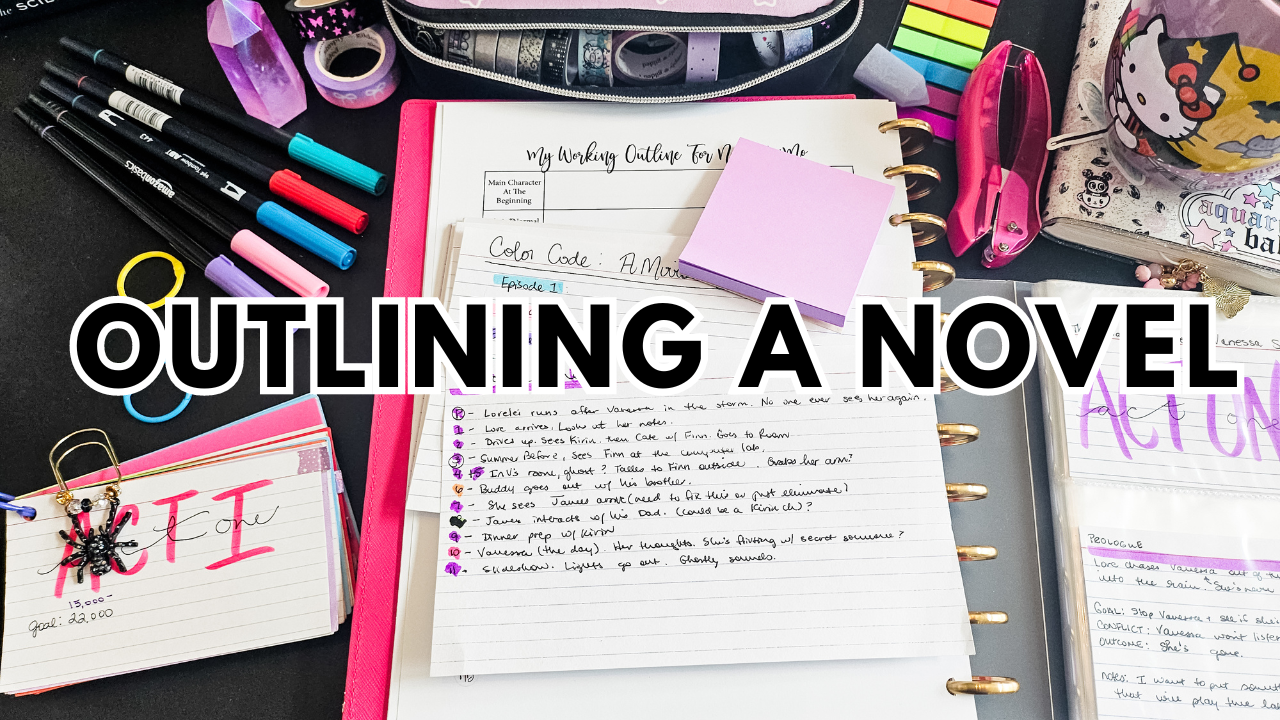 How To Outline Your Novel For NaNoWriMo 📝
October 12, 2023 by Sarra Cannon
One of my favorite parts of the writing process is outlining and brainstorming what's going to happen in my novel. Sadly, this can also be one of the most difficult parts of the process, because there's no one-size-fits-all formula for figuring out every scene in our book.
Today, I've got a detailed video for you on the most effective method I've found to work through my own plotting and outlining. If you want to create an outline for your own story and want some good tips, head to ​YouTube to watch today's video​.
Don't forget to sign up for my newsletter below, if you haven't already, to get my free 2023 Preptober workbook and access to all my other free resources​. Along with my Preptober planner, I've also added a Worldbuilding, Setting & Description guide to the 2023 Preptober Folder!
Here's a link to all the Preptober videos so far this year
​Preptober Planner Walkthrough 2023​
​World Building, Setting & Description in Your Novel​
We've still got more to come, including videos on subplots, pacing, and dialogue. Hope you're finding these helpful so far! For now, grab a beverage and come hang out with me to discuss outlining.