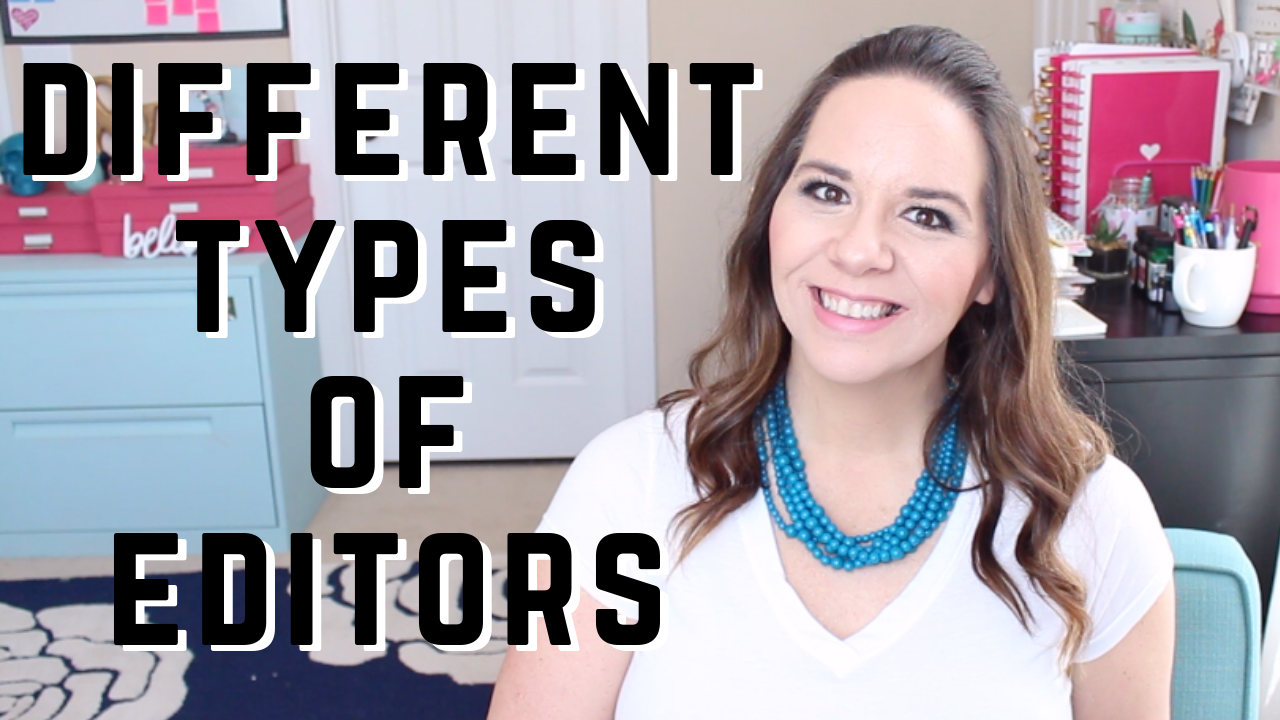 Different Types Of Editors (And What They Cost) | How To Edit Your Novel: Part Two
May 28, 2019 by Sarra Cannon
Welcome back to my blog, where we are discussing the ins and outs of how to edit your novel. Today is Part 2 of a 6-part series on editing your novel, and our topic for this post is the different types of editors for your novel.
We'll also be discussing how much (on average) these different types of editors will cost, tips for how to hire an editor, and where to find good editors.
Over the next week or two, these are the editing topics we will be discussing:
Part 1: Self-Edits
Part 2: Types of Professional Edits (And Associated Costs)
Part 3: Beta Readers
Part 4: My Recommended Books On Editing
Part 5: How To Know When Your Edits Are Complete
Part 6: How I Organize My Edits
Download Your Free Editing Guide
I have created a free 12-page editing guide to go along with this series. Download it now to use as you follow along.
Different Types Of Editors For Your Novel
In today's video, we'll discuss the three main types of editors you may use as you prepare your novel for publication.
Developmental Editors, Line Editors / Copy Editors, and Proofreaders.
Watch today's video to find out what each type of edit entails and about how much each edit will cost.
Want More?
I realized as I was editing today's video that there are some major issues I failed to address. Namely, that you really don't want to go spending thousands of dollars on editors in the very beginning of a self-publishing career.
The more you have to invest up front on each individual book, the longer it will take you to recover your investment, and in fact, spending a lot of money upfront might prohibit you from continuing to publish in the future.
So, what do you do? Is there a way to self-publish on a budget?
The short answer is yes. However, since I didn't plan this topic into my video series on editing, I don't have time to go into it extensively in today's video or blog.
If you're interested in learning more about how to self-publish a quality book on a tight budget, please take a moment to leave a comment below. If there is enough interest, I will plan a future series in the coming weeks or months where we can go deeper into ways to save money and still produce a quality book.
Thanks so much for watching, and I'll see you the next video, where we'll discuss Beta Readers for your novel.
Part 1: Self-Edits
Part 2: Types of Professional Edits (And Associated Costs)
Part 3: Beta Readers
Part 4: My Recommended Books On Editing
Part 5: How To Know When Your Edits Are Complete
Part 6: How I Organize My Edits