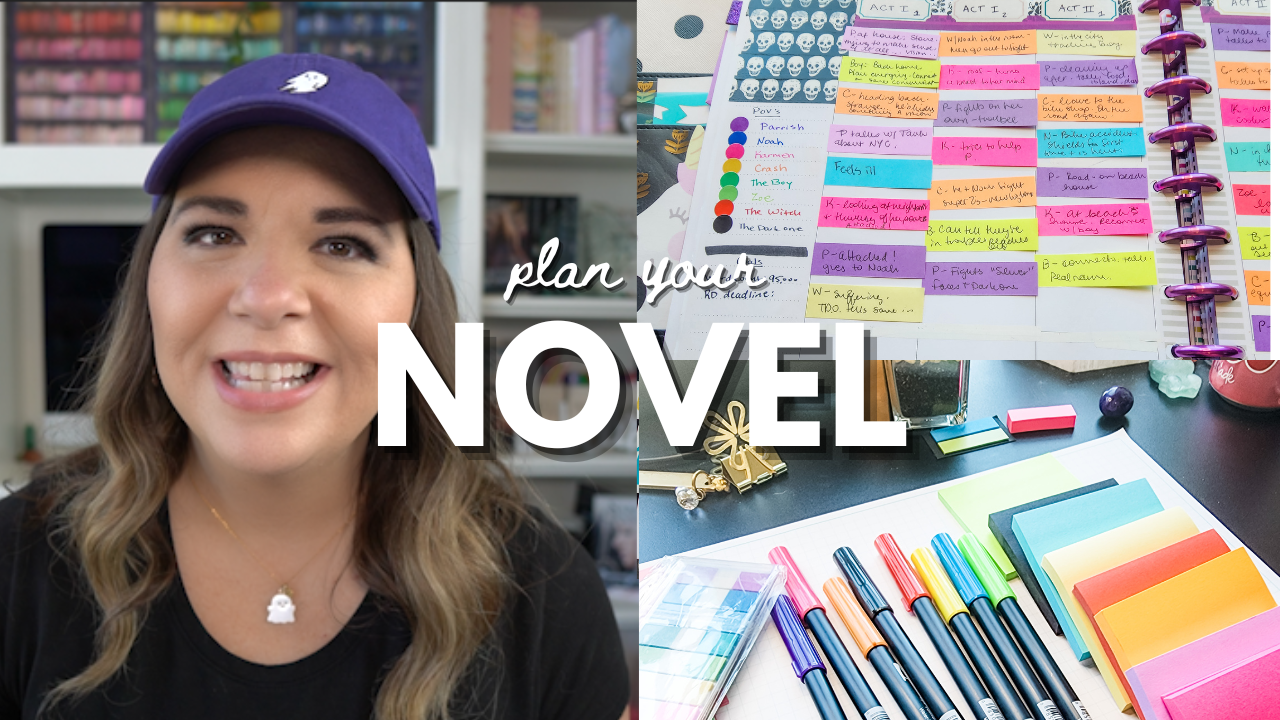 How To Plan Your Novel (For NaNoWriMo)
October 7, 2022 by Sarra Cannon
It's that lovely time of year where writers come together to start preparing for National Novel Writing Month. Even if NaNoWriMo isn't your thing, I hope these new videos will help spark something for you as you prepare and plan your next novel!
Planning Your Novel
What Type Of Writer Are You?
The first thing in planning your novel is really thinking about your individual process. Are you a plotter, pantser, puzzler, plantser? Or something in between?
No one can really tell you the amount of planning you need to do for your book, because every writer and their process is different.
So, the first step is really to determine how much planning you feel is right for you.
What Can You Plan?
You can plan your characters, your setting, your "rules" of the magic system or world. You can pre-plan any research or decisions that need to be made about the world you're writing in (or the city, time period, etc.).
Making some of these decisions, or at least having some idea of what you want to include, can be a huge time saver when it comes to drafting your novel in November.
My Process
Watch today's video to see more of my own process as I plan my novels, like my plotting wall, my planner, and more.
I hope you have enjoyed this Preptober video. Don't forget to grab my Preptober Planner by signing up for my newsletter now. You'll also get instant access to my entire resource library that includes workbooks on plotting your novel, writing scenes, brainstorming ideas, and more.