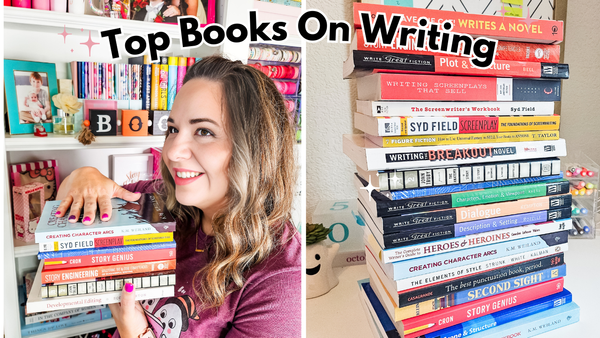 My Favorite Books On Writing 📖✨
October 26, 2023 by Sarra Cannon
Can you believe we're less than a week away from NaNoWriMo? I hope you've loved the Preptober content and planner this year, and there's still more to come before we begin.
Today, I have a much-requested topic of my ultimate favorite books on writing, arranged by topic. ​Watch it with me today​.
Top Books on Writing
If you want links to these books and others, check out my ​Amazon shop here​.
I've got one final Preptober video for you next week, and then guess what? It's time for the daily NaNoWriMo Diaries again this year, starting November 2nd!! Each day, a brand new vlog chronicling my NaNo journey will go up, sharing how I did the day before. I can't wait.
Don't forget to sign up for my newsletter below to grab your Preptober 2023 workbook if you haven't already. There's still time​! And I'll see you over on YouTube for ​today's video​!!