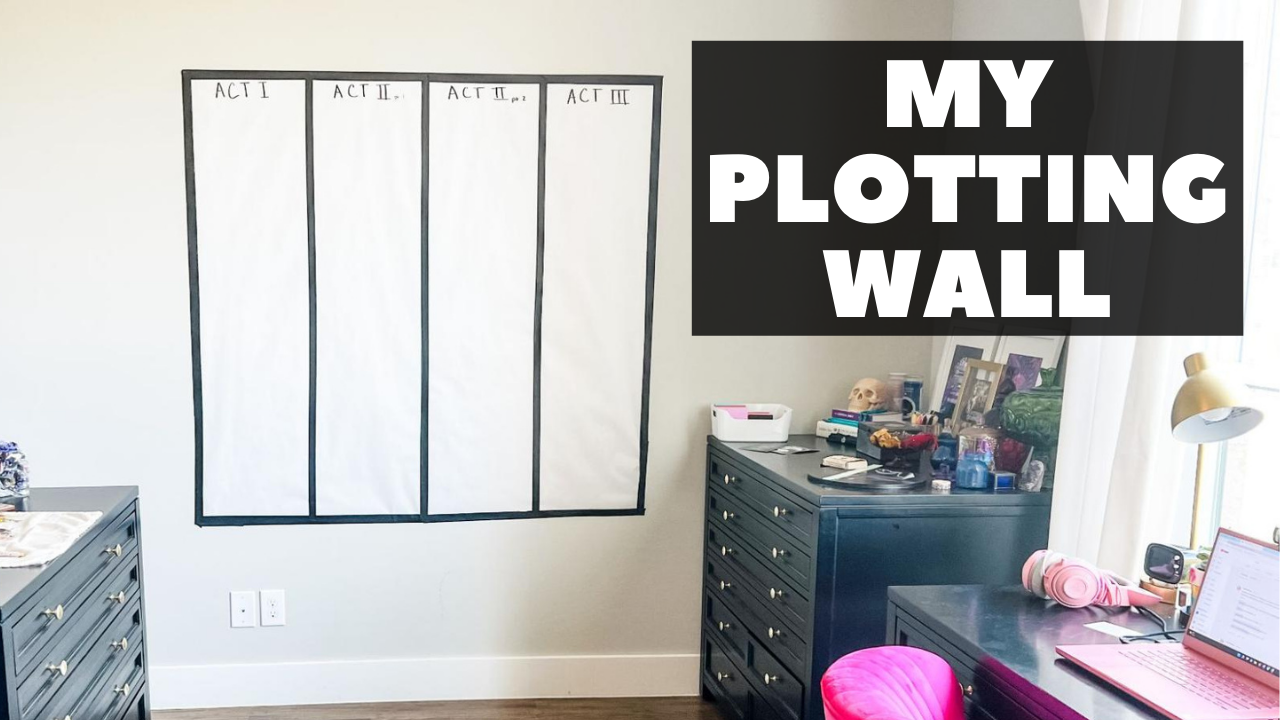 My Favorite Plotting Tools For Writing
May 19, 2022 by Sarra Cannon
A Writer's Life | Writing Tips
These past few months have been a whirlwind, to say the least. I'm finally back in a headspace that has been fueling my creative side and I'm so excited to get back into writing Book 12 of my Shadow Demons Saga!
If you didn't know, I basically decided to completely throw out the 40.000+ words I had so far on my book and start over. WHY I decided to do that is a story for another video, but for today, I'm sharing how I'm getting back on track by setting up my plotting wall and my plotting planner.
Come take a look at how I use this plotting setup along with my plotting notebook that I keep in a Happy Planner!
How I Use My Plotting Wall And Planner
I hope this video will give you some ideas on the tools you can use to help plot your novel. If you haven't already signed up for my newsletter, please do so below and get a free copy of my How To Plot Your Novel workbook! I use this with every single book/character/scene that I plot and it has never let me down!
The Heart Breathings Virtual Writing Retreat Is This Weekend!
Come and join us in the Heart Breathings Writing Community for our virtual writing retreat, which starts tomorrow! This month we're on Mackinac Island in Michigan. We have three days full of writing sprints that will surely get you closer to achieving whatever goal you're working towards!
HB90 Bootcamp Opens Soon!
Make sure you're signed up for my newsletter so you don't miss any information regarding joining HB90 Bootcamp, my 90-day goal setting course that is sure to help you get on top of your projects and stay motivated to follow them through to completion!