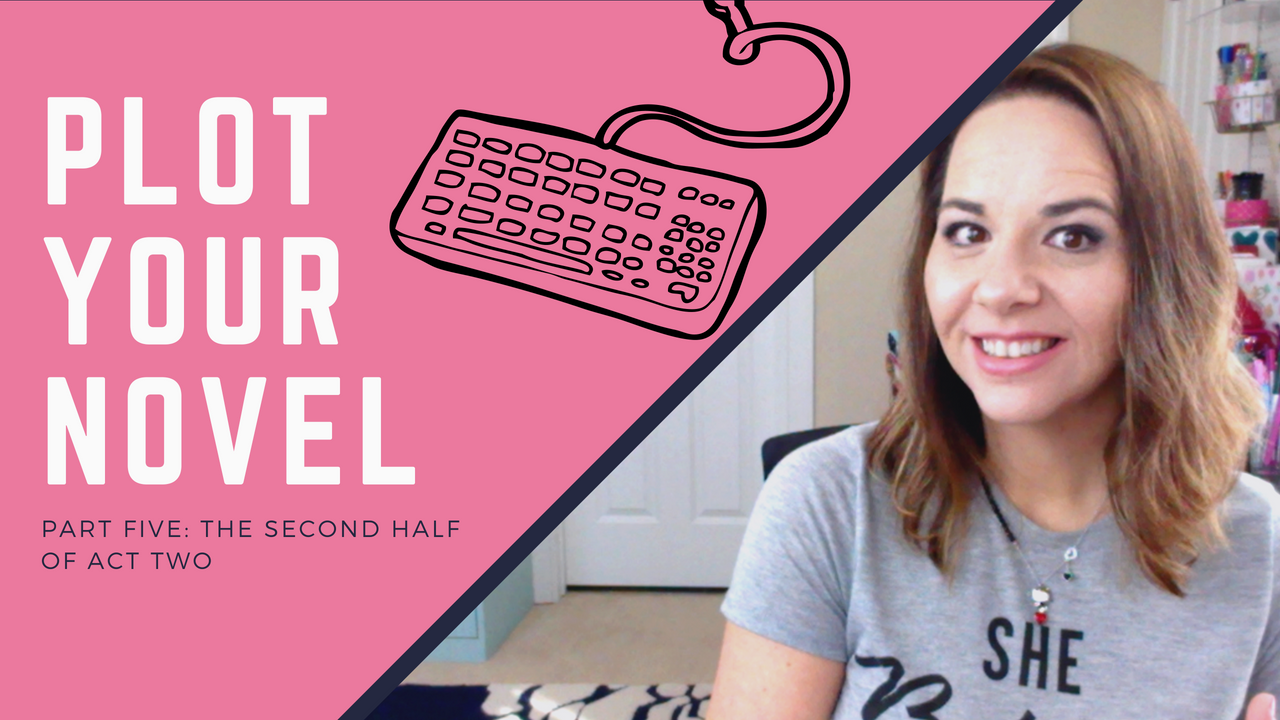 How To Plot Your Novel, Part Five: The Second Half of Act Two
August 23, 2018 by Sarra Cannon
It's part 5 of our "How To Plot Your Novel" video series, and I'm excited to talk about the second half of Act Two.
Last week, we discussed the first half of the Second Act, leading up to the Midpoint or "Mirror Moment" of your novel. Today, we are going to talk about what happens after the Midpoint of the novel all the way through to the Second Doorway of No Return.
How To Plot Your Novel, Video Five: The Second Half of Act Two
The Plot Your Novel Guide
In an effort to make this plotting video series even more awesome, I have put together a Plot Your Novel workbook that will guide you through every step of the outlining process. And what's even better is that it's completely free!!
*Note: If you are already signed up for my newsletter list, check your email! I sent you a direct link to download this free workbook in last week's email. If you can't find it, please email me and I'll get it to you!
The Third Act
In next week's video, we'll be talking about the elements of Act Three. Act Three consists primarily of the climax and resolution of the book, and this is seriously one of the most important and intense parts of the book. I can't wait to go through it with you.
Make sure to sign up for my newsletter above and subscribe to my YouTube channel to receive a notification when this next video goes up! There will eight parts to this series, so just 3 videos to go.
If you're enjoying it so far, be sure to comment and let me know. If you know of someone else who would enjoy this series or any of my videos and free downloads, I would love for you to share this with them.
The Entire Video Series
As I mentioned before, this is part 4 of my 8-Part Video series on How To Plot Your Novel. If you missed any of the previous posts, you can find them linked here below!
What Happens If You Get Stuck?