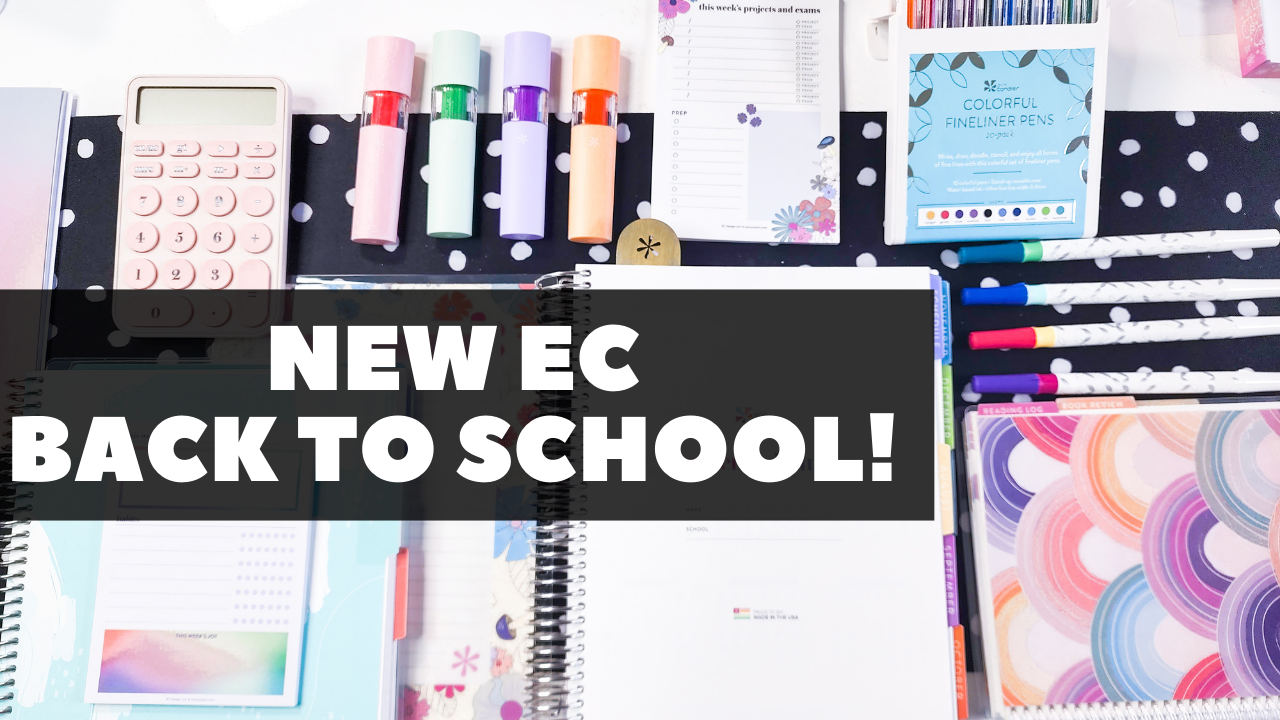 Are You Ready For Some Fun?
July 1, 2022 by Sarra Cannon
A Writer's Life | Writing Tips
The first half of 2022 is officially over and I'm so excited about what the next 6 months hold for me (and all of you)!
Great way to start: Erin Condren haul!! Erin Condren was kind enough to gift me with part of their Back To School Collection and I'm unboxing it over on my YouTube channel today. Come join me!
All of these beautiful products will launch on July 6th, and I love them all!
Erin Condren Back To School Collection
Camp NaNoWriMo
Camp NaNoWriMo starts today!! As soon as one of the NaNoWriMo events starts, my brain goes on auto-pilot: it knows that it's crunch time and it's time to get the words in. If you caught my video last week, 5 Ways To Write More for Camp NaNo, I go into detail on how I plan on executing my 60,000-word goal. I'm going into this month confident and full of hope and joy that Book 12 of my Shadow Demons Saga will be the best installment yet!
I'll have my trusty Camp NaNo workbook at my side so I can track everything. If you haven't grabbed the free workbook yet, you can sign up for my newsletter below (you'll also gain access to my entire Heart Breathings Resource Library).
I'll also be posting daily Reels on my Heart Breathings Instagram account using #campnanodiaries. I wanted a way to keep myself accountable, so what better way than to keep you all up to date on my daily word count? Click here to follow me on my journey!
What are you working on for Camp?
6 Months 4 Life
I'm also starting a new journey toward learning how to radically love myself and go after my best life. I'm calling it 6 Months 4 Life, and it's a commitment to spending the next 6 months working on 4 areas of my life: Wellness, Energy, Freedom, and Passion.
I'll be vlogging my journey and sharing the videos on my Sarra Cannon YouTube channel. I'd love it if you'd join me! I had a fun live coffee chat over there today to discuss my motivation behind it.
Double Down Day Is Tomorrow!
Come and join us in the Heart Breathings Writing Community and double your word count (or whatever you're working on). We have a full day of productivity sprints with wonderful Community Admins. We'd love to see you there!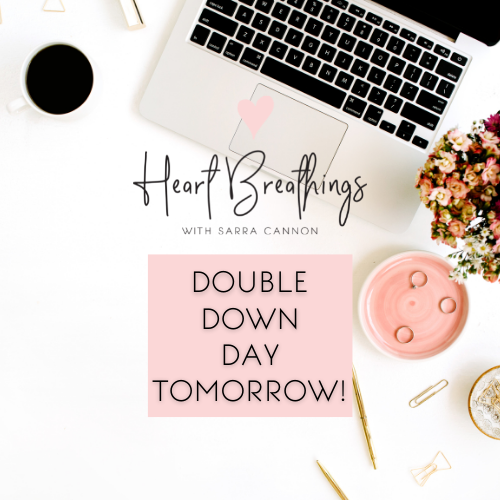 I'm so looking forward to this month and what the back half of 2022 has in store for all of us. Let's cheer each other on in whatever challenge or endeavor we're facing. I believe in each and every one of you!