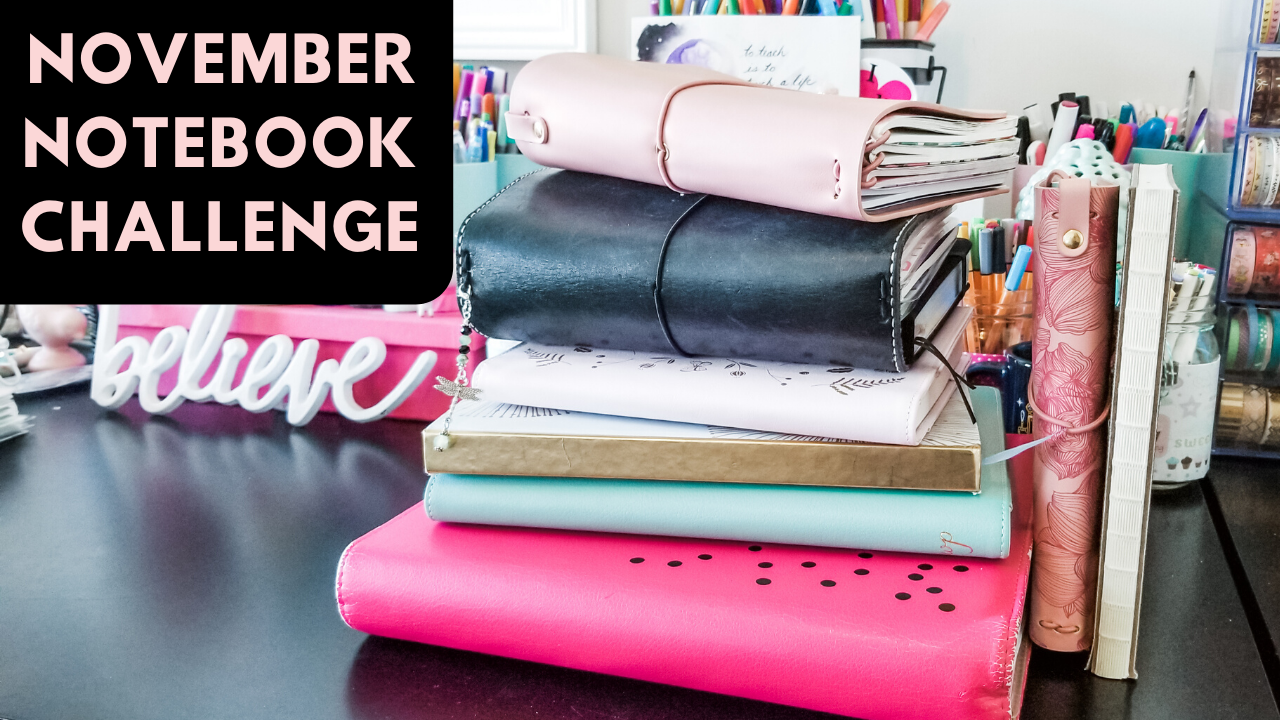 The Heart Breathings Notebook Challenge
November 7, 2019 by Sarra Cannon
I'm sure most of you have heard of this by now, but at the beginning of the year, I challenged myself to use a notebook each month in 2019. This was inspired by my notebook collection video last year where I realized I'd been hoarding over 100 notebooks!
Now, this was a collection that had built up over YEARS. I had somehow convinced myself that these gorgeous notebooks were too beautiful to be used for something mundane and that I needed something really special to be able to use them.
So, I never did use them. And yet, I still continued to buy new notebooks every chance I got.
You see the problem here?
I've since come to realize that I'm not alone in this at all. Writers love to collect notebooks and then never use them! Or worse, we write in a handful of pages and then lose interest or commitment.
The #HBNotebookChallenge
That's why I started the Heart Breathings Notebook challenge in the first place. I vowed to start using my notebooks and actually finishing them! I also vowed to give away a notebook every single month to one of my YouTube subscribers.
So, here we are in November, and I've given away 10 beautiful notebooks and made a nice dent in filling up some of my others. I'm pretty happy with how it's been going so far, and I'm committing to doing this again in 2020.
I'd love to have you join me, too! You don't have to fill up an entire notebook every month. For you, the notebook challenge might just be about using up one notebook for the year. Or it could be about using up as many as you can. There are no rules. I just want to give you a gentle nudge to take those beautiful notebooks you've been collecting and to write in them!
Giveaway: This month I'm giving away a choice between a Studio Oh Deconstructed Notebook and an Erin Condren On The Go Folio with two notebooks inside. I'll choose one winner on Saturday November 9 over on my YouTube Channel. Comment there on the video to be entered!
Watch November's Notebook Challenge Video
My latest monthly notebook challenge video just went up on YouTube. Watch it below or click through and subscribe to my channel.
Participate In The Notebook Challenge
Have you been following along and participating in the notebook challenge so far this year? If so, comment and let me know how it's going!
If not, I'd love for you to join us now and in 2020.
In order to participate, all you have to do is choose a notebook, give it a purpose, and start using it! If you want to share which notebook you're using or update us on the challenge, post a picture of your notebook on Instagram with the hashtag: #HBNotebookChallenge. You can also tag me at @heartbreathingsblog so I'll see the post!
Another way to participate is to comment on the YouTube video each month and let us know how it's been going!
I'm thinking of adding a pen challenge to this in 2020, where we use up some of our most beloved pens, as well. What do you think?