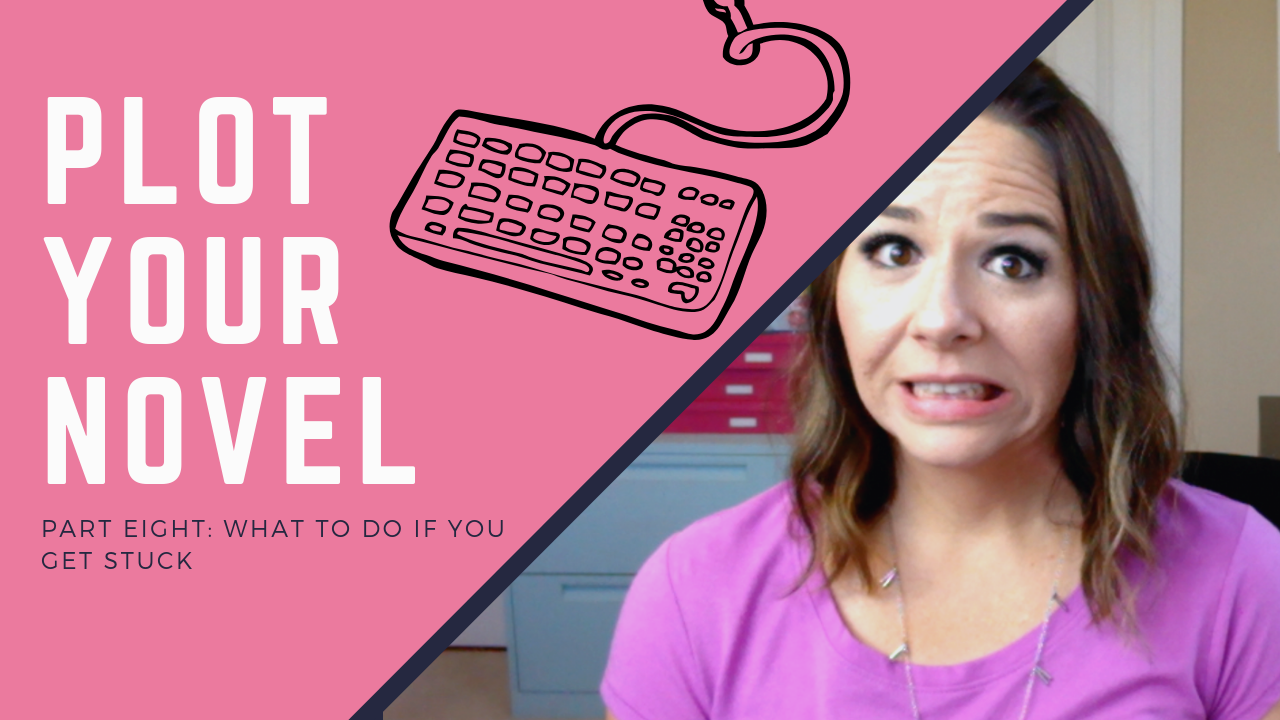 How To Plot Your Novel, Part Eight: What To Do If You Get Stuck
September 7, 2018 by Sarra Cannon
Now that you have an amazing plot for your novel, what do you do if you hit the dreaded writer's block? Sometimes, no matter how much time you've put into plotting and planning, you will find that your characters and your story just won't cooperate with all the scenes you've laid out for them.
So, what can you do to get the words flowing again?
How To Plot Your Novel, Video Eight: What To Do If You Get Stuck
The Plot Your Novel Guide
In an effort to make this plotting video series even more awesome, I have put together a Plot Your Novel workbook that will guide you through every step of the outlining process. And what's even better is that it's completely free!!
*Note: If you are already signed up for my newsletter list, check your email! I sent you a direct link to download this free workbook in last week's email. If you can't find it, please email me and I'll get it to you!
Thank You!
Thank you so much to all of you who have watched and participated throughout this eight-part video series on plotting a novel. I sincerely hope you have found it helpful.
Next up, we'll be covering more ways to keep your writing and business life organized so that you can get more done, including how to create a series bible, how to manage your daily tasks, and how to choose goals that will move you forward toward your life's vision.
As always, if there are certain topics you'd love for me to cover or any way you feel that I could be of service to you, don't hesitate to comment and let me know! I am here to help you!
Also, be on the lookout for announcements about my upcoming courses. I'll have a couple of different things launching soon, from a 3-day Goal-Setting Bootcamp to a full course on the basics of self-publishing. Make sure you are signed up for my mailing list to get all the upcoming announcements, and as always, thank you so much for supporting me here at Heart Breathings!
The Entire Video Series
As I mentioned before, this is part 6 of my 8-Part Video series on How To Plot Your Novel. If you missed any of the previous posts, you can find them linked here below!
What Happens If You Get Stuck?