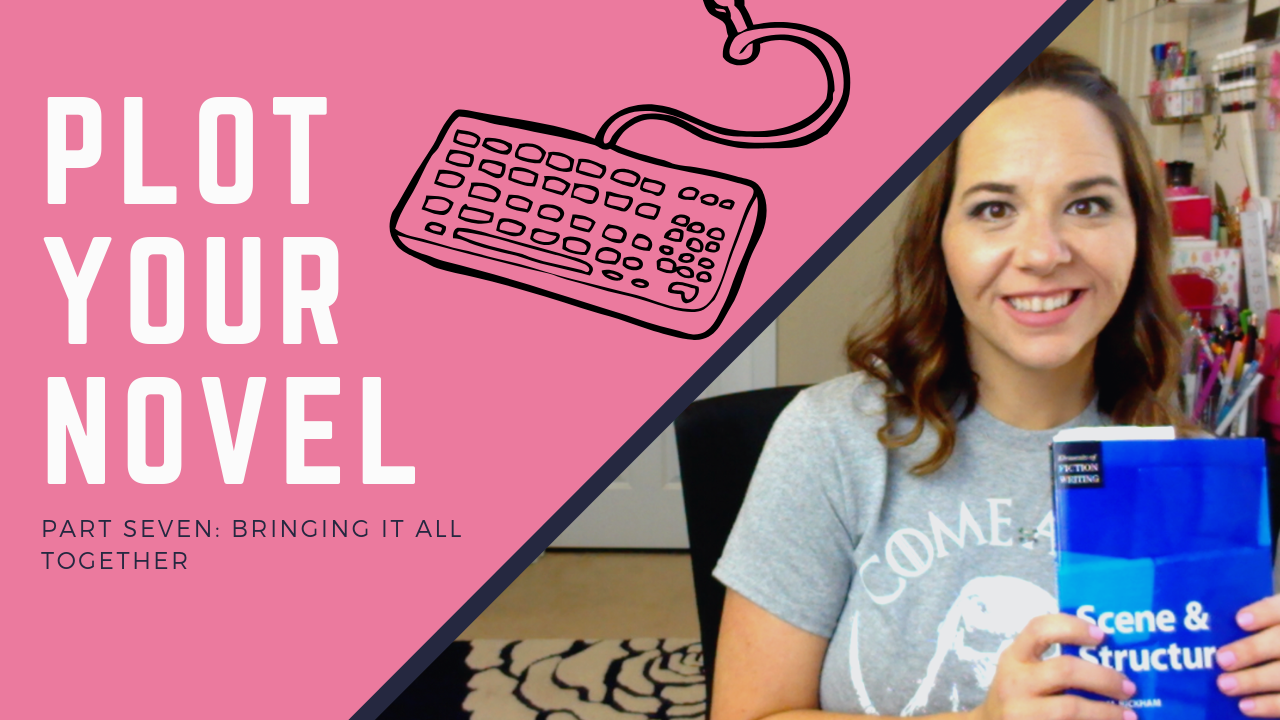 How To Plot Your Novel, Part Seven: Bringing It All Together
September 6, 2018 by Sarra Cannon
Now that you have the basic outline of your novel, it's time to bring it all together. That means planning out your scenes and turning your plot framework into a cohesive story that will flow and captivate readers.
I hope you've been enjoying this series on how to plot a novel. There's just one video left, and I'll be posting that tomorrow! If you haven't grabbed it yet, make sure you sign up for my newsletter and get your free Plot Your Novel workbook.
How To Plot Your Novel, Video Seven: Bringing It All Together
The Plot Your Novel Guide
In an effort to make this plotting video series even more awesome, I have put together a Plot Your Novel workbook that will guide you through every step of the outlining process. And what's even better is that it's completely free!!
*Note: If you are already signed up for my newsletter list, check your email! I sent you a direct link to download this free workbook in last week's email. If you can't find it, please email me and I'll get it to you!
What Happens If You Get Stuck
Now that you've done all this work, the writing should be easy, right? Well, sometimes yes, and sometimes no.
So, what happens if your characters just aren't cooperating with this incredible plot you've put together? What do you do when the words simply won't flow? I'll discuss all of this and more in tomorrow's final video. See you there!
The Entire Video Series
As I mentioned before, this is part 6 of my 8-Part Video series on How To Plot Your Novel. If you missed any of the previous posts, you can find them linked here below!
What Happens If You Get Stuck?