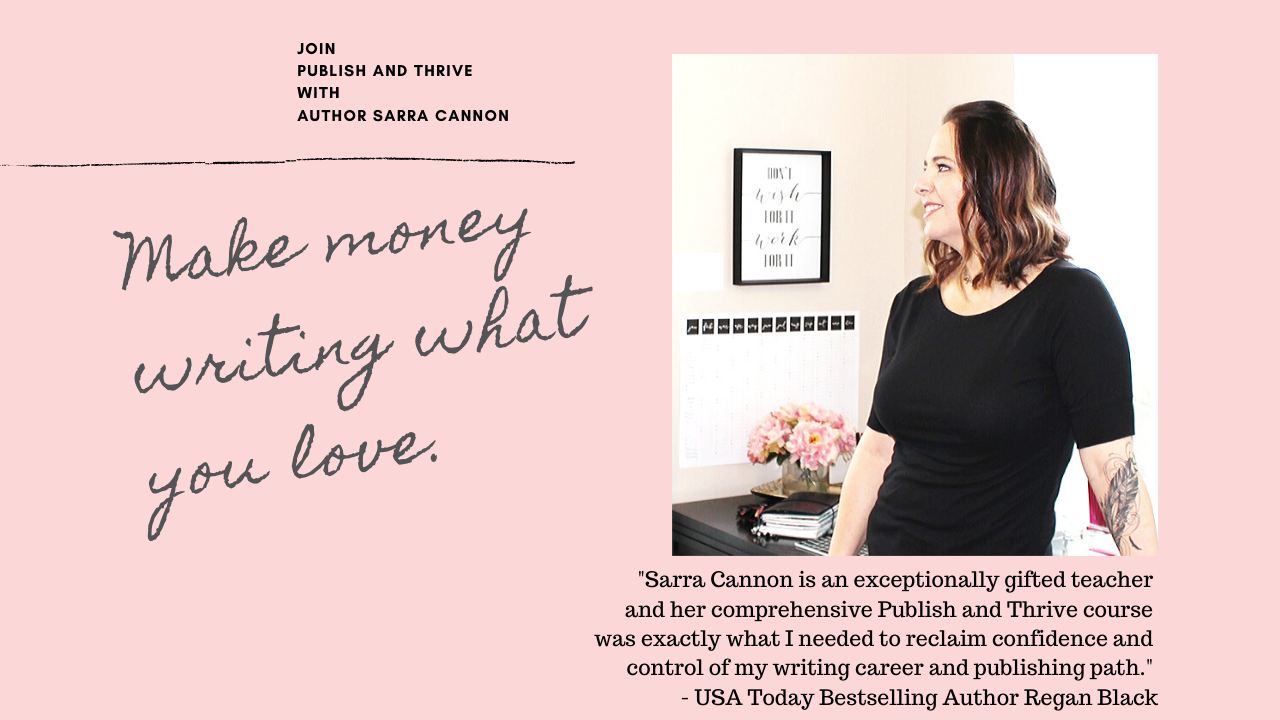 Publish And Thrive Is Now Open!
January 23, 2020 by Sarra Cannon
I'm so excited to announce that my five week self-publishing course, Publish And Thrive, is now open for enrollment!
This life-changing course only comes up a couple of times a year (at most), and I would love for you to join us.
I am truly proud of this course and the ten years of knowledge and experience I've poured into it.
We start on Monday, February 10th, with new modules opening every Monday for five weeks. If you want to see more details about what you'll learn throughout the course, please head over to my course site to read all about it!
New Year Course Bundle
As a special bonus for those of you who know you also want to take my next round of HB90 Bootcamp, I'm also offering a New Year Course Bundle where you'll get access to both of these amazing courses for a discount of $99 off.
Read more about the course bundle here.
My Birthday-Themed A5 Planner Setup
Since today is also my birthday (wooohooo!), I've just uploaded a special birthday- themed A5 planner setup video to my YouTube Channel. I'd love for you to check that out.
It's been such a fun planner setup to start off the year right.
I hope you've had a great start to your new year, and I hope I'll see you inside Publish And Thrive!