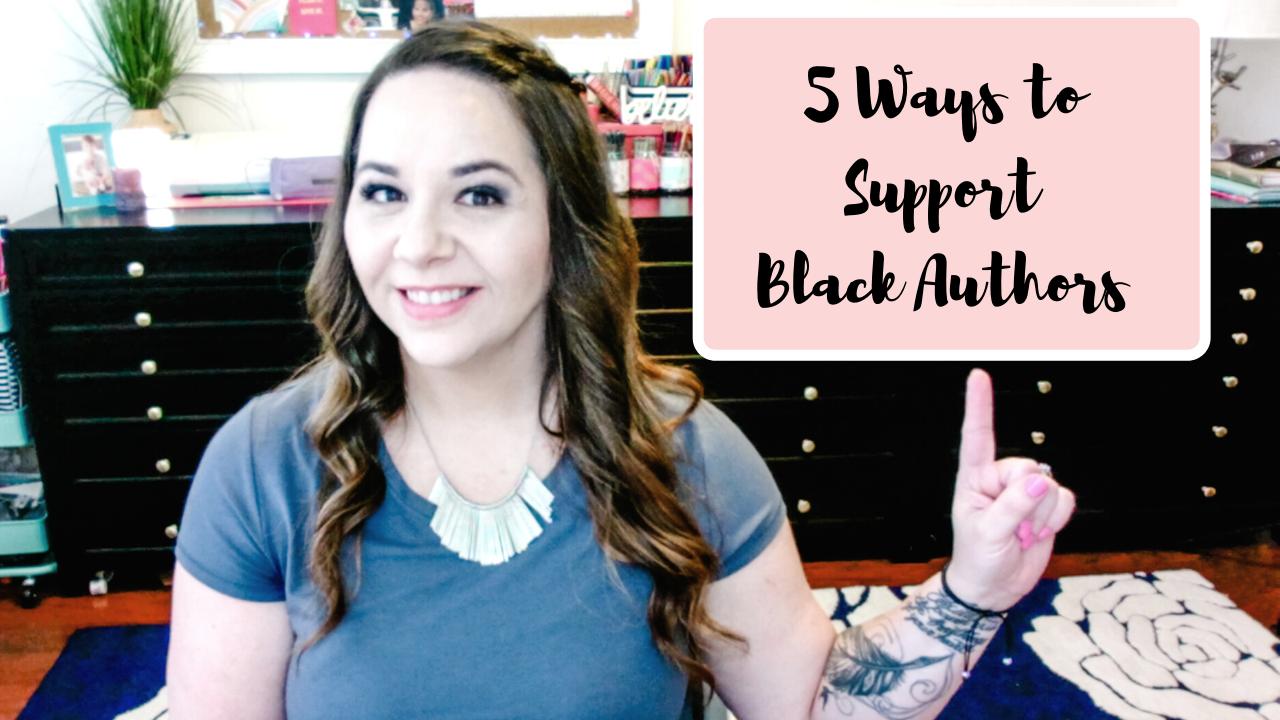 5 Ways To Support Black Authors
June 19, 2020 by Sarra Cannon
I am so excited to start a discussion today about how we can actively work to support Black authors in our community. Today, I have five tips for how we can all follow to start making a difference immediately.
In my video linked below, I have started out with a brief discussion of how algorithms at most of the big bookstores are actually preventing you from seeing recommendations of books by Black authors.
Next, I give five tips for how to support Black authors starting today!
Watch my video on "5 Ways To Support Black Authors"
My 5 Tips on How To Support Black Authors:
Tip #1: Actively Seek Out Books By Black Authors
Rather than waiting for other people to recommend these books to you, take an active role in seeking out books by Black authors. This is a great way to be proactive in discovering more diverse books for yourself.
Tip #2: Read Outside Your Normal Habits
It's great to actively seek out those books, but when you find them, read them! Step outside your normal favorite authors and make a commitment to read even just 1 book by a Black author out of every 5 books you read this year. Even this small step can make a huge difference, not only in your own life and reading, but in the visibility of Black authors on the major vendors.
Tip #3: Share Books By Black Authors With Your Community
Find a book you love while you were actively seeking out new-to-you Black voices? Share those recommendations with others! Word-of-mouth is still the most powerful and effective marketing tool for any author, so sharing these books with your community and in private conversations with fellow book lovers can make a significant difference.
Tip #4: Buy Physical Books By Black Authors
According to this "Diversity in Romance" report published by The Ripped Bodice, "78% of major romance publishers still had less than 10% of the books they published in 2019 written by people of color."
It's well known that traditional publishers highly value sales of physical paperbacks and hardcover books. Making a purchase of paperback books written by a Black authors may help convince these big NY publishers to invest in even more Black authors in the future.
Tip #5: Cross-Promote With Black Authors In Your Genre
This final tip is specifically for authors. It can make a significant difference if you cross-promote through boxed sets, online events, promotions, and shared worlds with your fellow Black authors in your genre.
The more you promote books by Black authors to your own fans, the more you will influence the algorithms at most major vendors, thereby lifting Black voices in visibility.
My Challenge To You
As we wrap up this discussion today, my challenge to you is to follow the 5 tips above. I'll be doing this myself by adding one book each month to my reading lineup that I will feature during our monthly #HBNotebookChallenge that is written by either a Black author, an Author of Color, or an author from the LGBTQ community. I challenge you to do the same, or more!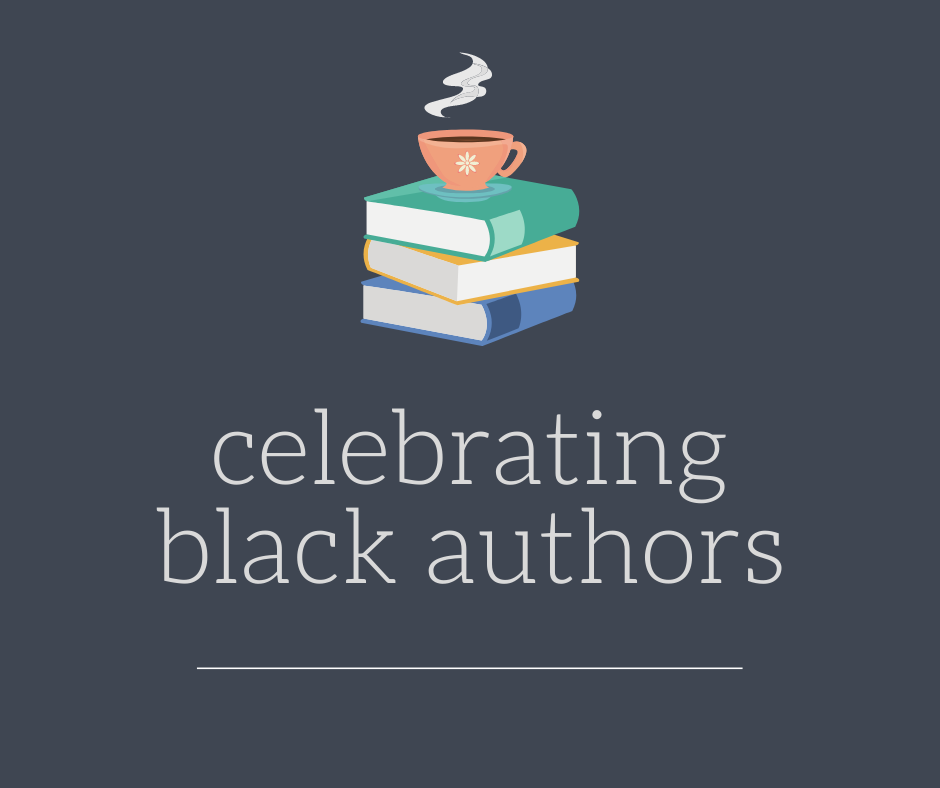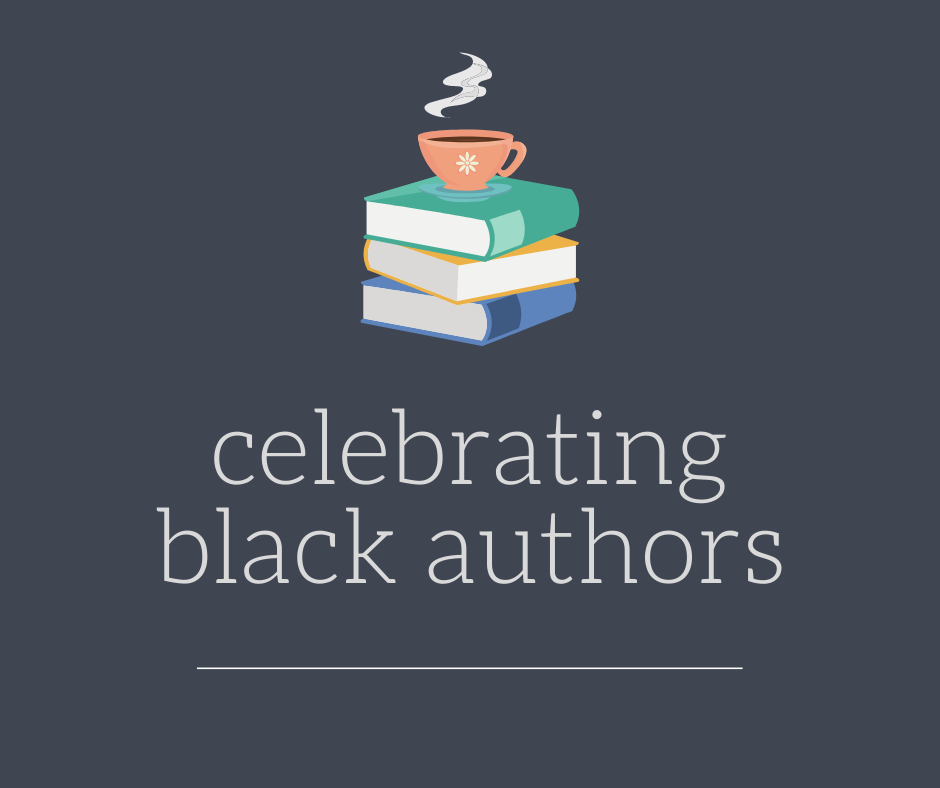 You can get started with the list below. I hope to add to this list as time goes on:
✰✰Lists of books to read✰✰
30 Best Black Romance Novels: https://www.oprahmag.com/entertainment/tv-movies/gmp32829101/best-black-romance-novels/

YA Fiction by Black Authors: https://seattle.bibliocommons.com/list/share/1058529507/1132097257

43 Books by Black Authors: https://www.oprahmag.com/entertainment/books/g26187205/best-books-black-authors/

62 Great Books by Black Authors Compiled by TED: https://ideas.ted.com/62-great-books-by-black-authors-recommended-by-ted-speakers/

Sci Fi and Fantasy Books by Black Authors: https://www.buzzfeednews.com/article/ariannarebolini/best-afrofuturism-books-black-speculative-science-fiction

✰✰✰✰Some Black Authors from our Own Community You Should Check out, along with some of my personal favorites✰✰

Ines Johnson: https://www.amazon.com/gp/product/B01N7V2HMD (This is for sure my next read!!!) She also has a Cindermama series of fairytale retellings featuring single moms of color! https://www.amazon.com/gp/product/B078MHN2DM
Follow her awesome YouTube channel for authors here: https://www.youtube.com/user/inesjohnsonwrites/

Tina Jones Williams: A Walk Down Memory Lane – amazon.com/author/tinajoneswilliams

Jeremy Couture: Couture Confessions – https://amzn.to/33h7Jyq (YouTube channel! www.youtube.com/jeremycouture )

She Nell: His Pleasure, Her Principals – https://www.amazon.com/dp/B07WHVV578

Kianna Alexander: http://authorkiannaalexander.com/

Kwana Jackson: http://kmjackson.com/

Cerece Rennie Murphy: https://www.cerecerenniemurphy.com/

Leslye Penelope: https://lpenelope.com/earthsinger-chronicles/

Seressia Glass: https://seressiaglass.com/

Farrah Rochon:https://www.farrahrochon.com/ (I'm currently reading her new release, The Boyfriend Project!)

La Quette: https://www.laquette.com/

Reese Ryan: https://www.reeseryan.com/

Alexis Morgan Roark: https://alexismorganroark.com/

N.K. Jemisin: http://nkjemisin.com/ (the Broken Earth series is amazing)

Tananarive Due: http://www.tananarivedue.com/

Alyssa Cole: https://alyssacole.com/

Lola St.Vil: http://lolastvil.com/ (If you love my YA books, you will love hers, too!)

Toni Morrison: https://www.oprahmag.com/entertainment/books/a26536741/best-toni-morrison-books/

This is seriously JUST THE BEGINNING. There are so many amazingly talented Black authors. My list is all women, but please share male authors you love in the comments, too! Let's keep this going!

✰✰Social Media Accounts to follow (Some highlight Black authors specifically. Some highlight Black Authors and Authors of Color)✰✰

Moni Boyce on Instagram – https://www.instagram.com/moniboyce/

Adrienne Mishel on Instagram – https://www.instagram.com/drenzpen/

Some great Hashtags to follow – #supportblackauthors #supportblackart #blackbookstores #blackstories #blackoutbestsellerlist #blackpublishingpower

WOCInRomance on Twitter: https://twitter.com/wocinromance

Beverly Jenkins on Twitter: https://twitter.com/authorMsBev
✰✰RESOURCES✰✰
Algorithms of Opppression: https://www.amazon.com/Algorithms-Oppression-Search-Engines-Reinforce/dp/1479837245

Find The Ripped Bodice Diversity in Romance Report here: https://www.therippedbodicela.com/sites/therippedbodicela.com/files/2019%20Diversity%20Report%20MASTER.pdf

Toni Morrison's "The Pieces I Am" Documentary – https://www.tonimorrisonfilm.com/

Let's keep adding to this list! Share any resources, Black authors you love, lists you see, social media accounts or hashtags, Booktubers who share Black books! I'd love to see more resources added here. Thanks so much!