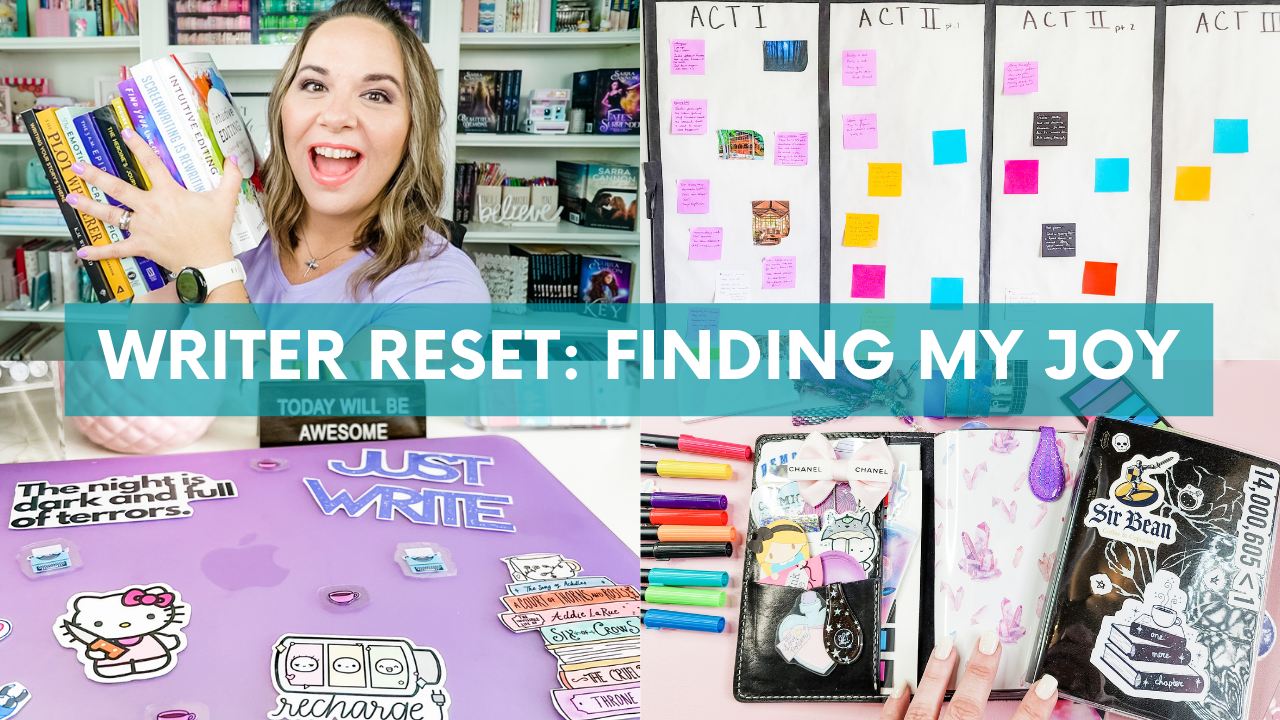 Getting Back To The Joy Of Writing ❤️ WRITER RESET
April 15, 2023 by Sarra Cannon
It's finally here! The first of the Writer Reset videos has just gone up on YouTube.
It's no secret I've struggled to get back to a consistent and joyful writing process over the past few years. Are you in the same boat? I'm excited for the opportunity to reset, refresh, and rediscover that joy in my writing.
My Writer Reset Plans
The Writer Reset Workbook
After a digital break and some good journaling time, I've come up with four main areas of focus for my writer reset. If you want to go through a similar process to discover what areas or tools might help you get back to your writing or creative work, check out the free Writer Reset workbook. Sign up for my newsletter below, and I'll send it to you!
If you're doing camp nano, I hope it's going great for you so far! I haven't gotten to the writing part yet, but this is by design, because I knew I needed a little break at the start of the month. Hopefully by this time next week, I'll have 10,000 new words to report!
Join Our April Retreat!
And don't forget, we've got the April Virtual Writing Retreat coming up next weekend! We are only doing the retreats now once a quarter, so you won't want to miss all the time with the community and some extra encouragement and fun. I'll be running the night owl sprints this session, but I'll also pop in to most of the others as I get back into my writing routines. I hope to see you there!
Check out the HB Writing Community Page here, where you'll also find our Google Calendar with all the links and times you need to join in on the sprints.
In the meantime, check out my plans for my Writer Reset, and let's get back to joy together!