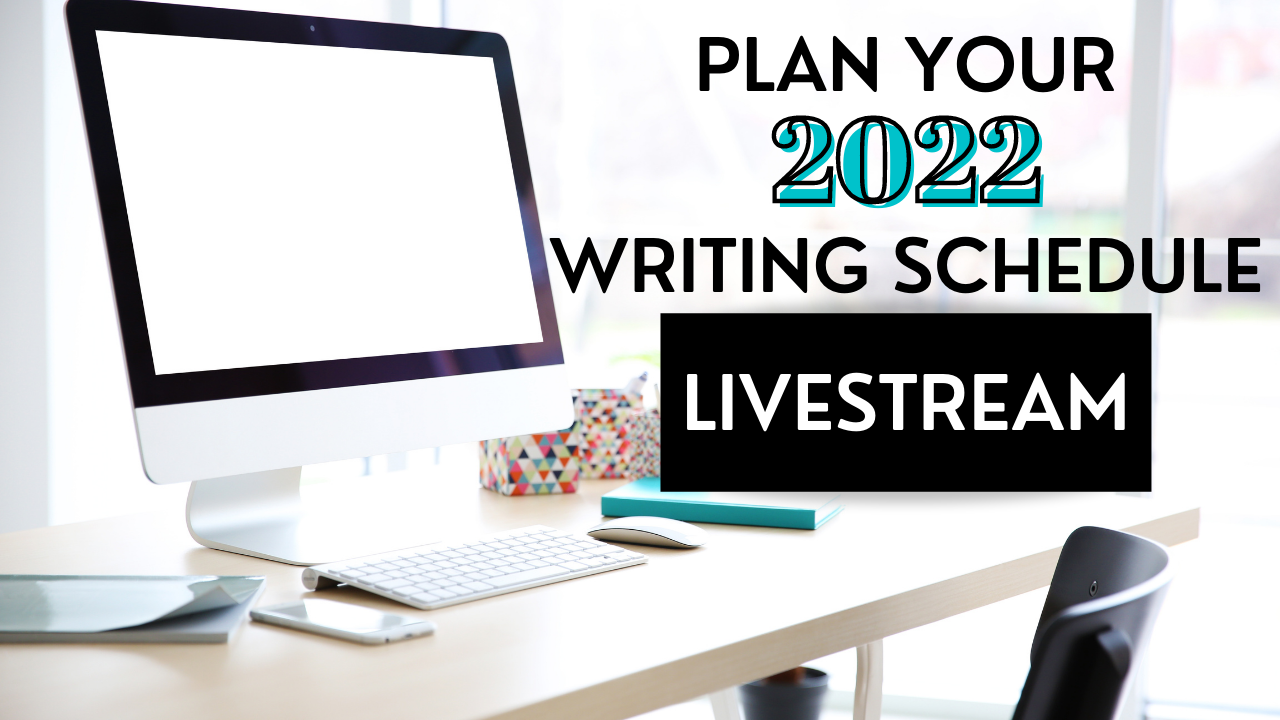 Plan Your 2022 Writing Schedule [Livestream Event]
December 18, 2021 by Sarra Cannon
It's that time again! Our annual "Plan Your Writing Schedule" Livestream event will take place on Sunday, December 19th at 3PM Eastern.
You can view it live or watch anytime on replay below:
Plan Your 2022 Writing Schedule
Grab Your Free Download
To help you plan a realistic and awesome writing year ahead, I've created a workbook for you to download. You can grab it inside my free Heart Breathings Resource Library, a Google Drive folder FULL of awesome free resources for writers.
Join my list now to get the free workbook and unsubscribe at any time.
If you're already a member of my list, check your email! I sent a fresh link to the resource library there in my most recent email. There is both a Sunday Start and a Monday Start version, both in Letter size. I don't have an A5 size available, but you can print in Booklet form and cut in half to get close!
See you at the livestream or on the replay!