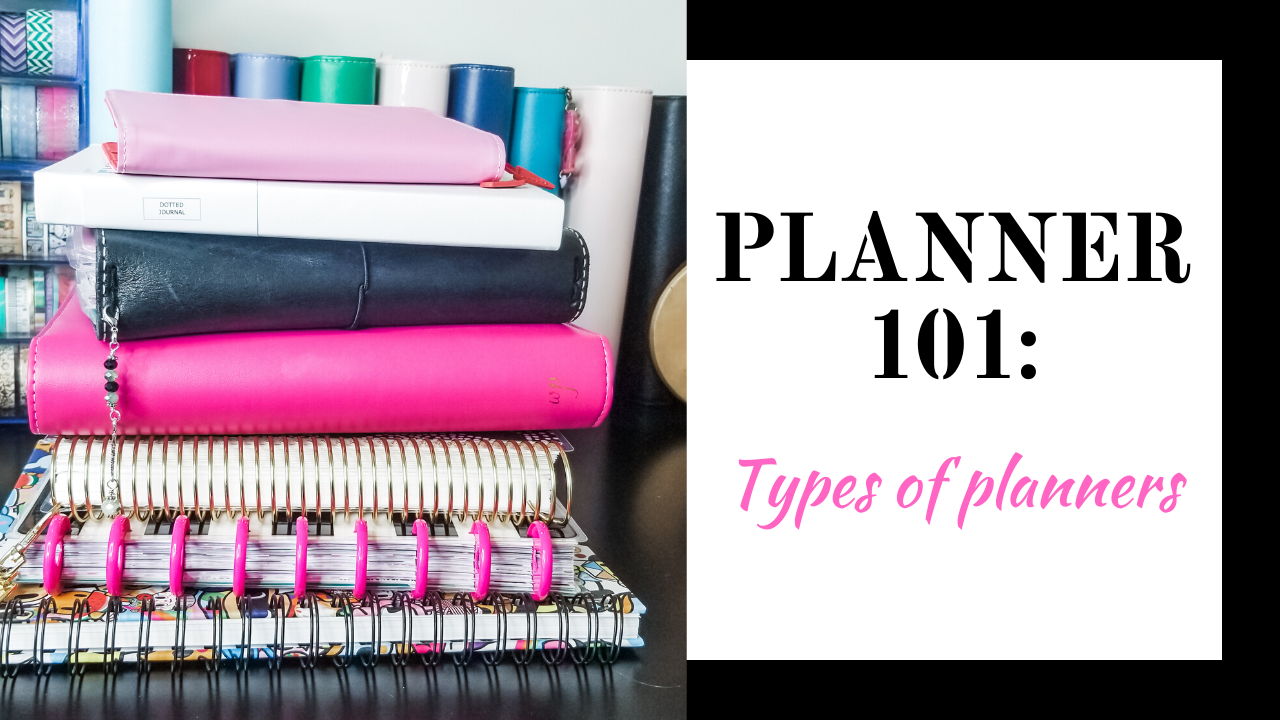 Planner 101: Different Types of Planners
November 21, 2019 by Sarra Cannon
Planner Season is among us, and I'm so excited to talk all things planner with you! Truthfully, there are so many different kinds of planners and systems on the market that it can be overwhelming to even know where to start.
It can also be extremely expensive to try out different things hoping to find the one that will work best for you. (Ask me how I know… :P)
In this series, I'll be going over the different types of planner bindings, different systems and layouts, how to plan on a budget, how to decorate your planner and what tools you'll need, as well as how to figure out what type of planner will work best for you.
The Different Types of Planners
Today's video is all about the different types of planners on the market. First, we'll look at the various bindings (binders, discs, coils, TN's, etc), and then we'll go over the different layouts you can expect to find in the most popular planners.
Types of Planner Bindings
In the video, I go over the different types of planner bindings, such as 6-ring binders, disc systems, wire-O, Coil-bound, traveler's notebooks, and perfect bound or sewn bindings.
Understanding the different types of bindings available is fundamental when it comes to choosing the right planner system for you, so we'll revisit this in Sunday's video coming up.
Planner Layouts
The various types of planner layouts are also important to understand before you can choose your ideal planner. In the video, I go over layouts for different monthly planners, such as the Erin Condren Deluxe Monthly Planner (which I'm obsessed with!).
I also go over the difference between vertical, horizontal, and hourly layouts in most weekly planners.
Another popular layout is a daily planner, like the Day Designer or the Hobonichi.
Of course, there are TONS of different planners on the market with all different kinds of layouts. There's everything from goal-setting planners to business planners, academic planners to content planners, and more.
How Do You Choose The Right Planner?
Now that I've given you a basic overview of the most popular types of bindings and layouts, you are more equipped to start the process of choosing the right planner for your needs.
In the second video of this series, I'll walk you through a series of questions to ask yourself in order to help point you in the direction of planner peace.