Planner 101: Tips For Planning On A Budget
November 27, 2019 by Sarra Cannon
Welcome back to another video and post in my Planner 101 series. As you know by now, I firmly believe that a good planning system is key to our success as writers and entrepreneurs.
However, not everyone has a ton of money to spend on a planner or planner accessories. That's why I was inspired to make this highly-requested video on how to plan when you're on a budget.
My Seven Tips for Planning On A Budget
In today's video, I take you through my seven best tips on how to plan when you're on a tight budget. I have seriously gotten brand-name planners for $1 using these tips, so I hope you'll take some time to watch this video.
It's a long one, so grab some coffee and settle in!
My Planner 101 Series
Have you watched all of the previous videos in my Planner 101 series? You can find them here:
Planner 101: Different Types of Planners
Planner 101: How To Choose A Planner
You can download the free workbook on How To Choose The Perfect Planner For You when you join my mailing list below!
Shop Erin Condren's Biggest Sale Of The Year
One of my all-time favorite brands is having their biggest sale of the year right now for Black Friday and Cyber Monday! Seriously, these are amazing deals, so if you've been thinking of grabbing an Erin Condren, but you didn't want to pay full price, this is your best chance to get one!
The entire site is now 30% off, including their gorgeous Life Planners, totes, and accessories.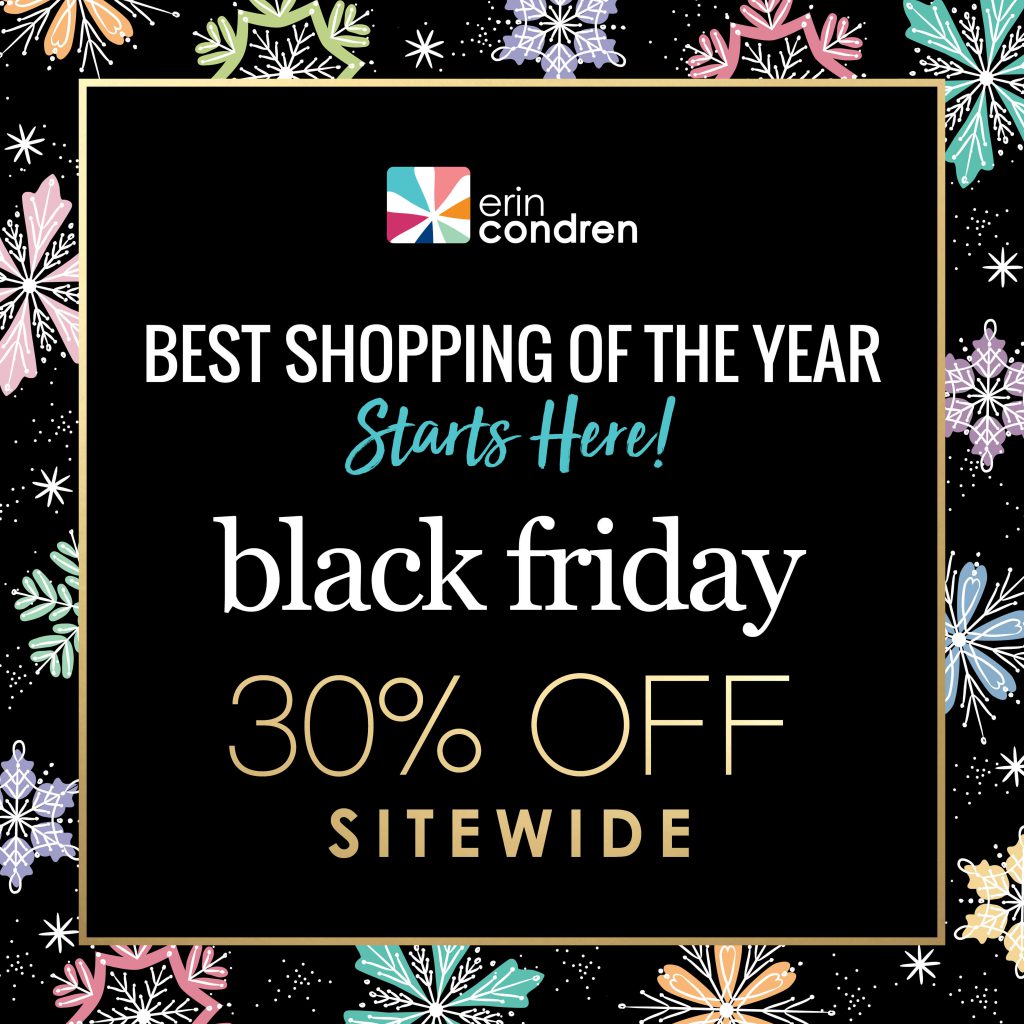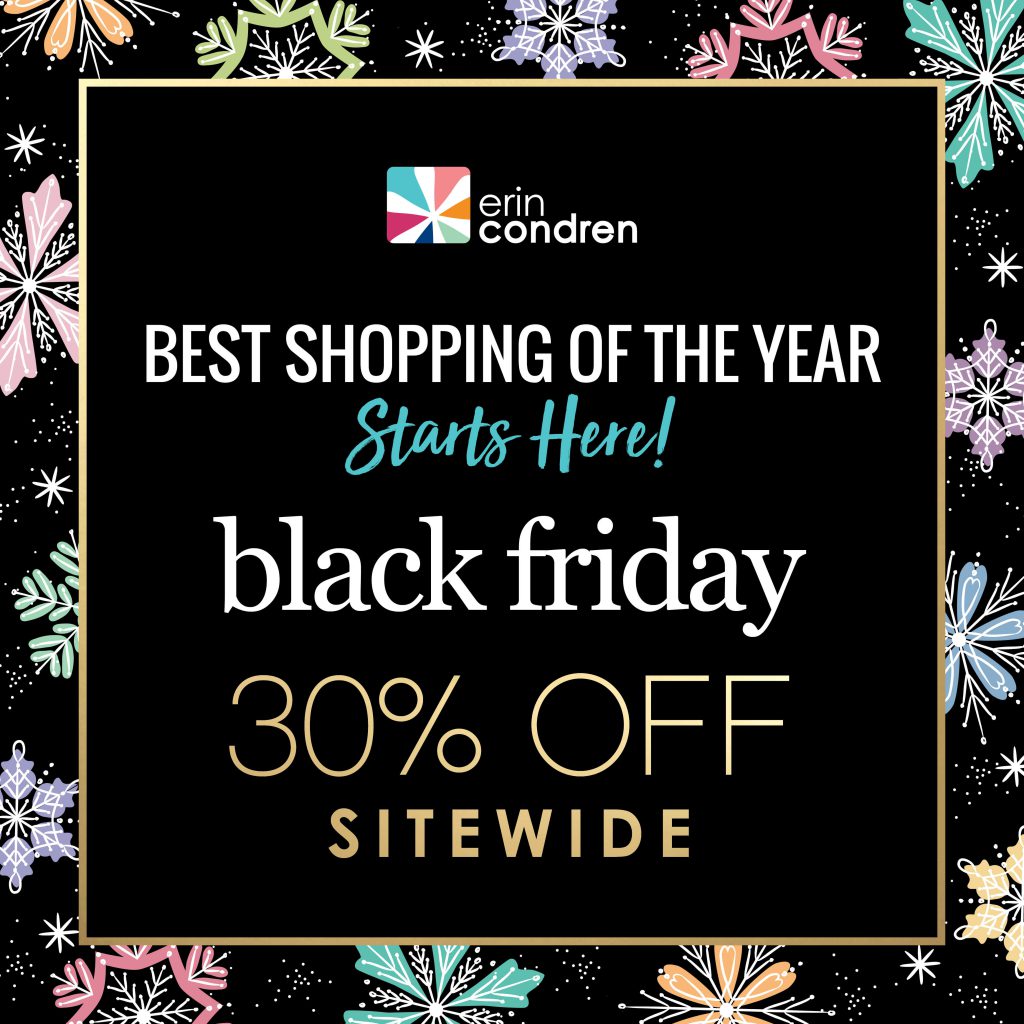 So Grateful For You!
I sincerely hope you all know how grateful I am to have you as a part of my Heart Breathings community! Thank you so much, and for all of my US friends, Happy Thanksgiving!