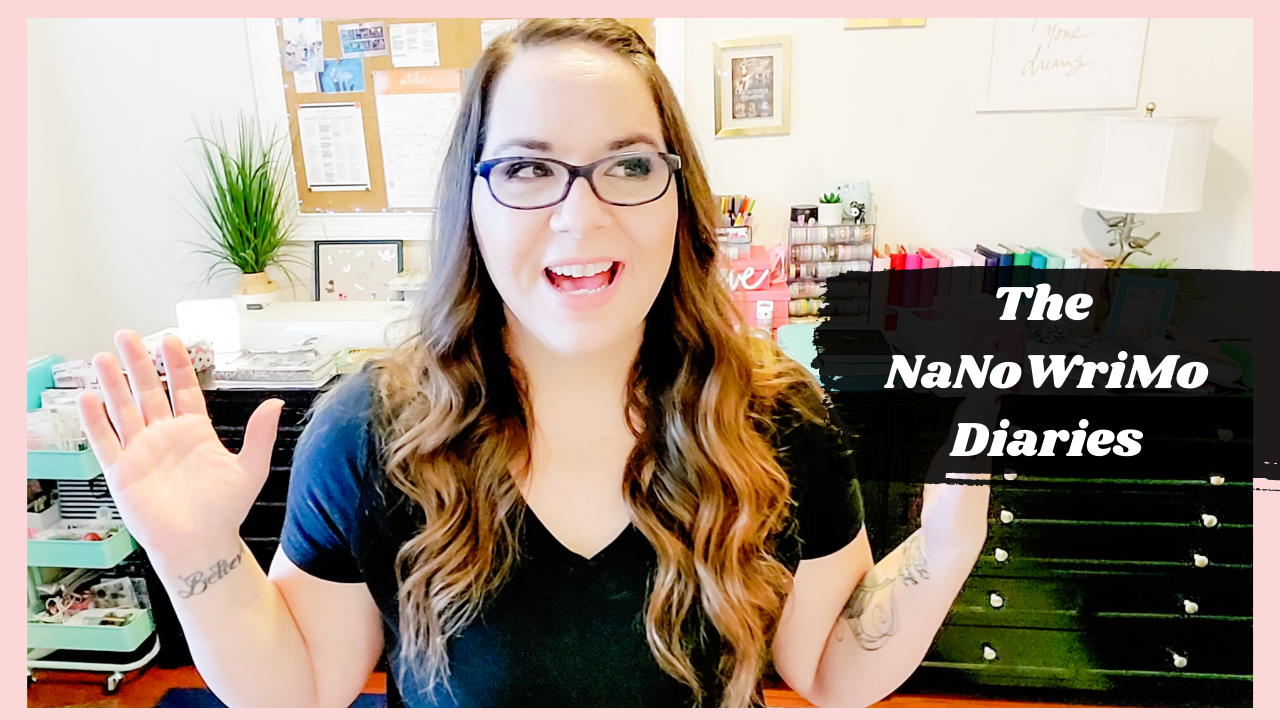 The HB Notebook Challenge and Another Week in the NaNoWriMo Diaries
November 19, 2020 by Sarra Cannon
A Writer's Life | Planning And Organization | Writing Tips
How is your NaNoWriMo going? It's been another rollercoaster week here. But we are over the hump now and the end is in site!
The life of a writer… it may seem all sunshine and roses, but there are cloudy days and roses sometimes have thorns. For me, this week has been a little of both… Just remember that sunny days are always just around the corner and you can't appreciate a rose without its thorns!
This week's videos are below or watch the full NaNoWriMo Diaries playlist here.
Day 11: A Difficult Day & A Look At My Outline Wall
Day 12: Making Progress! A full writing day vlog
Day 13: Editing The Witch's Key Throwback Vlog
Day 14: Day In The Life of A Writer Mom Throwback Vlog
Day 15: My Weekend Writing At A Hotel
Day 17: November Notebook Challenge
You may encounter many defeats, but you must not be defeated. In fact, it may be necessary to encounter the defeats, so you can know who you are, what you can rise from, how you can still come out of it.

– Maya Angelou
That's a peek into week 2 of my NaNoWriMo. It's just past the half way mark of November. How are you doing? Are you where you want to be at this point? If you are, YAY! If not, remember that you still have almost two weeks to reach your goals. And I have faith that you can do it!!
Be sure to keep an eye on the Diaries for more writing tips and vlogs on my routines in the next week!
​