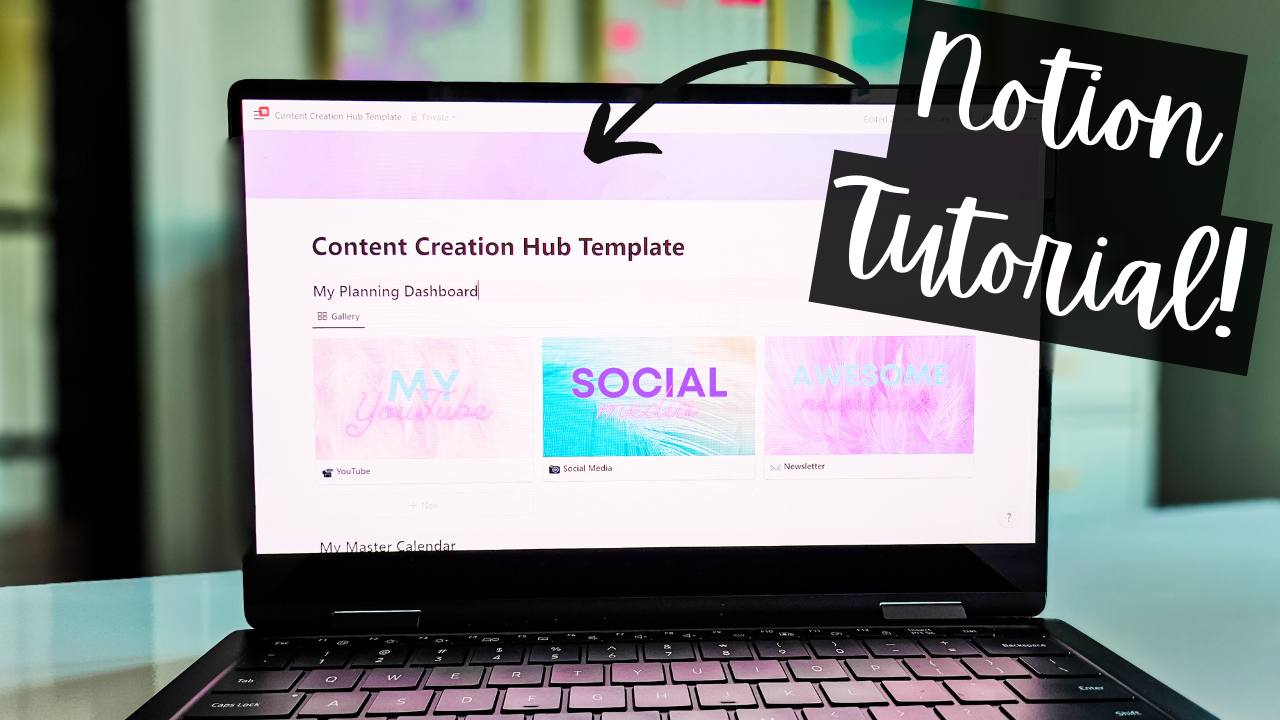 Plan Your Social Media Content
August 24, 2023 by Sarra Cannon
Planning out our social media content and keeping track of how much there is to create can be a real pain, and I've been searching for ways to make this a smoother process. Last week, I showed you my Notion Content Calendar, and today, I'm sharing a full, detailed walkthrough of exactly how I set it up.
Grab a beverage of choice and come hang out while we build this content hub from scratch ​together on YouTube​.
Free Template When You Sign Up For My Newsletter
I turned the template we built on today's video into a free template for you! Simply fill out the form below, then once you confirm your email, you can download a PDF with a template link inside. Once you have the link, open it and hit "Duplicate" in the top right corner and the template will magically appear inside your own Notion for you to customize and use.
HB90 Bootcamp Opens For Enrollment on Sunday!
What?! September is right around the corner? Yep, it sure is! Q4 is one of my favorites of the year, because of all the end-of-year activities and holidays, but it's also one of the busiest. It's the best time to take stock of the year and finish out all those tasks and projects we really wanted to get done.
Enrollment for HB90 Bootcamp opens this Sunday, August 27th at 12:00pm EST. This may be the last round that the course is offered at $199 (as I plan on re-recording it), so if you want to snag it at this lower price, now is the time! The same 2 payment plans are still available as well (a 3-month and a 6-month).
If this resonates with you at all, I urge you to join us in the Bootcamp. Learning to plan in a more realistic way, meeting yourself just as you are, is life-changing. You'll receive another email on Sunday with a link to purchase, so keep an eye out for that!
I'm so excited to see you there! It's going to be a blast!