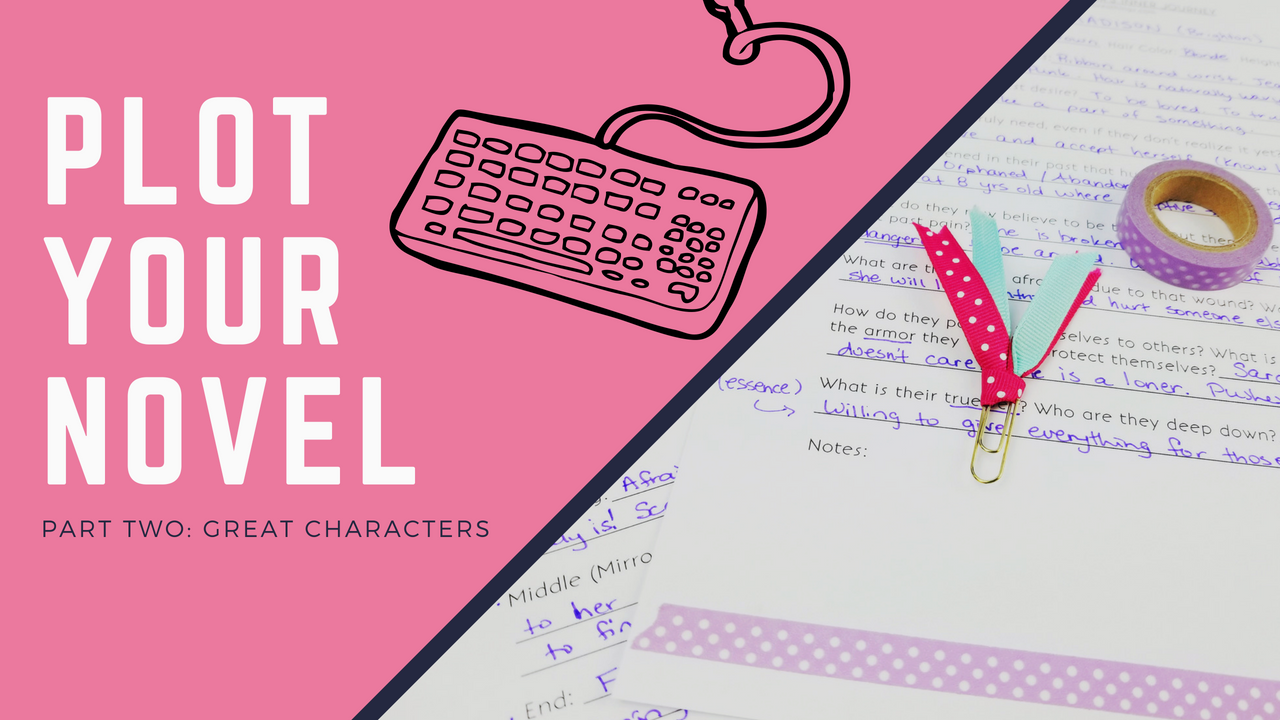 How To Plot Your Novel, Part Two: Writing Great Characters
August 5, 2018 by Sarra Cannon
We are back today with Part 2 of my 8-Part Video series on How To Plot Your Novel. Today's focus is on writing great characters.
Whether you are writing a character-driven or a plot-driven story, you still need great characters with depth and emotional impact. You also need to understand who your characters are, why they react in certain ways, and how they will grow throughout the story.
Video Two: Writing Great Characters
Download Your Free Plot Your Novel Workbook
In an effort to make this plotting video series even more awesome, I have put together a Plot Your Novel workbook that will guide you through every step of the outlining process. And what's even better is that it's completely free!!
*Note: If you are already signed up for my newsletter list, check your email! I sent you a direct link to download this free workbook in last week's email. If you can't find it, please email me and I'll get it to you!
Act One
Our next video in the Plot Your Novel series will be a closer look at Act One story structure. I can't wait to dive deeper into the story setup, stakes, the hook of your story, and more!
Make sure you are subscribed to my newsletter and my YouTube channel to get notifications when new posts and videos in this series go up!
Questions?
Do you have any questions about these character sheets? Let me know in the comments!
How To Plot Your Novel Video Series
If you are like me and you need to have an idea of the outline and plot of your novel before you start writing, then you are in for a treat! Over the next few weeks, I am going to be sharing with you an 8-part video series on How To Plot Your Novel. Here is what we will cover:
What Happens If You Get Stuck?