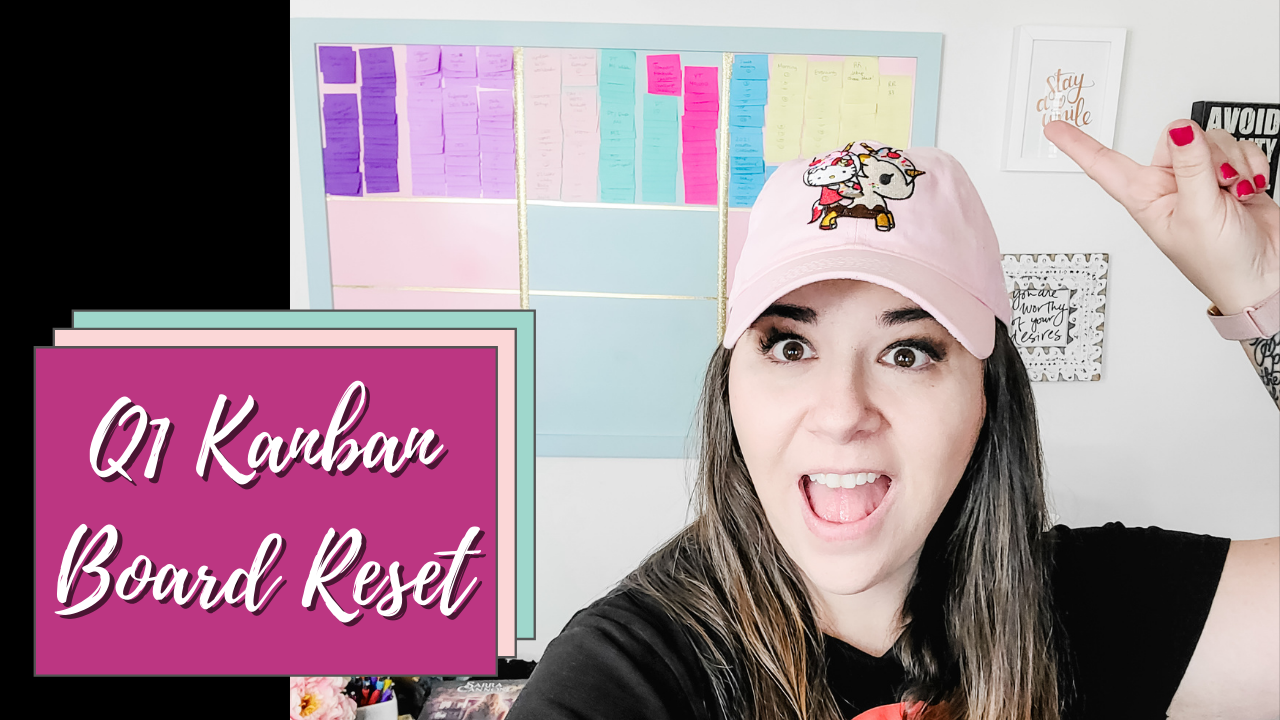 Resetting my Kanban Board and Ready for Q1!
January 21, 2021 by Sarra Cannon
Bringing the new year excitement to the middle of the month 🤣.
I finally got my Kanban board reset for my Q1 goals, and boy, does that feel good!!
Watch my video of the reset here or click the video below:
I've already been working on tasks (like my first book release of the year was last Friday!!), but there's a certain magic to seeing my tasks and progress right up there on the board!

I understand some people feel totally overwhelmed by this process, and that's okay. Everyone is different, and it's important to find your own way of being your best self. 💜

For me, I am realizing more and more that making my work VISIBLE, right in front of me where it's in my face, interactive, and clear is extremely motivating and supportive.
Out of sight, out of mind is so true for me, which is why I'm working to create an office space that is calming, and systems that are visible on my walls. More on this coming soon, including my new "gameboard" planning method for releases and my yearly master calendar.
If you'd like to see the process for how I set my goals, definitely check out my full Kanban Board Playlist on YouTube.
Publish And Thrive Opens Monday!
I'm excited to announce that Publish And Thrive opens for enrollment on Monday. The course begins February 8th and will go for 5 weeks.
The course is lifetime access, too, so if you'd prefer to go through it self-paced over a longer amount of time, that's possible too!
I'll be posting more next week with the details, but I hope you'll join us. Enrollment opens Noon EST Monday, January 25th.