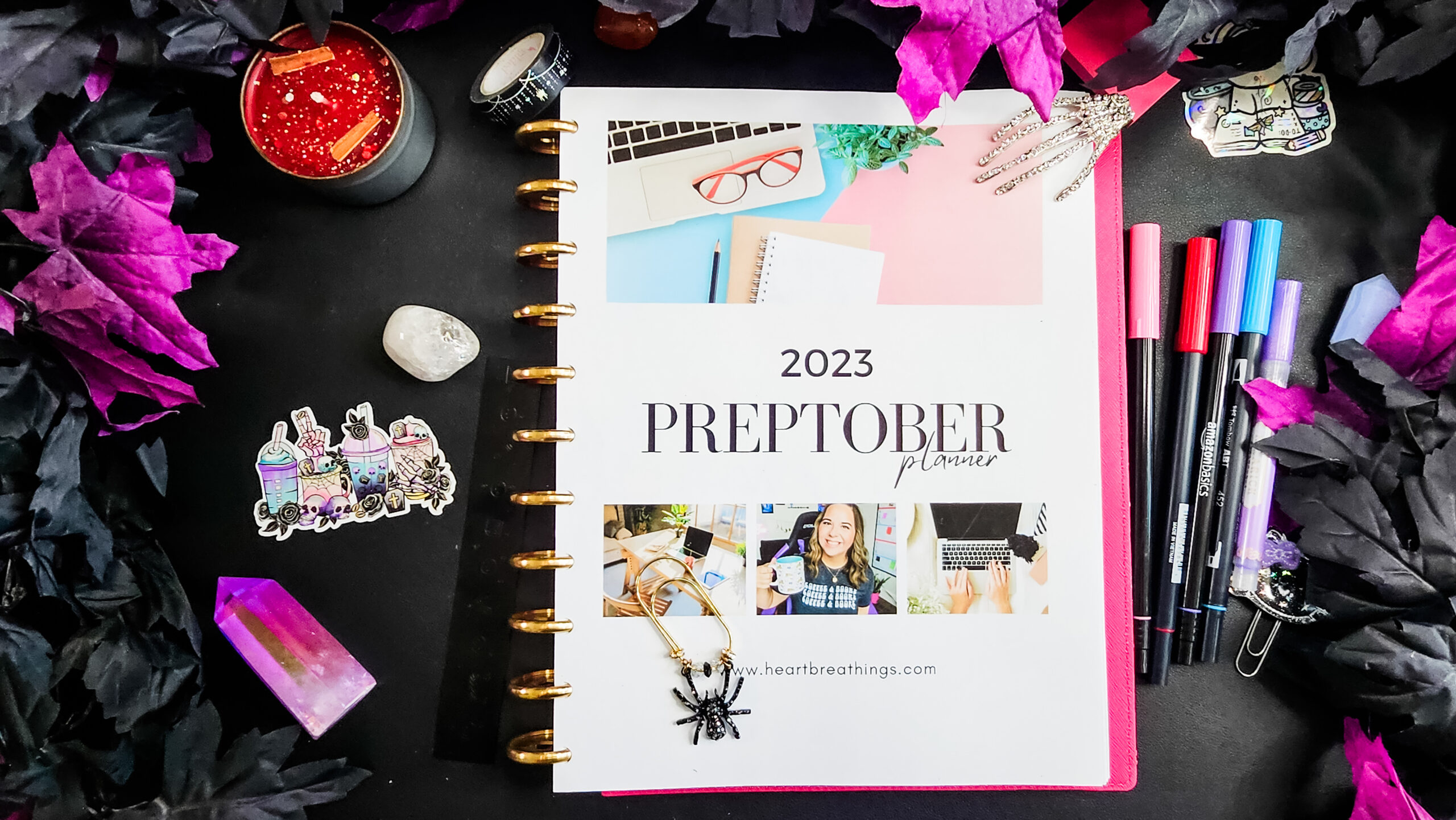 The 2023 Preptober Planner Is Here!
October 1, 2023 by Sarra Cannon
Planning And Organization | Writing Tips
I'm so excited for this planner. I've been working on it for weeks, and I think it's the very best one I've ever created. I hope you're going to find it super useful.
See The Preptober Planner Flipthrough
Want To Get Your Free Copy?
This awesome resource is totally free to all members of my Heart Breathings newsletter community. My Resource Library is packed with all the resources and free workbooks I've created over the past few years, including workbooks on how to plot your novel, how to edit a novel, writing a series, and creating scenes.
Sign up now to get access to everything.
Preptober Continues
Make sure you're on my mailing list and following me on both YouTube and Instagram to get access to all my upcoming Preptober content! I love this time of year, and I can't wait to hear more about what you're writing.
Also, come join our Heart Breathings Writing Community daily sprints. You can find the full calendar of events with links to both YouTube and our Facebook group here.
Let's support each other along the way! I am so excited!!