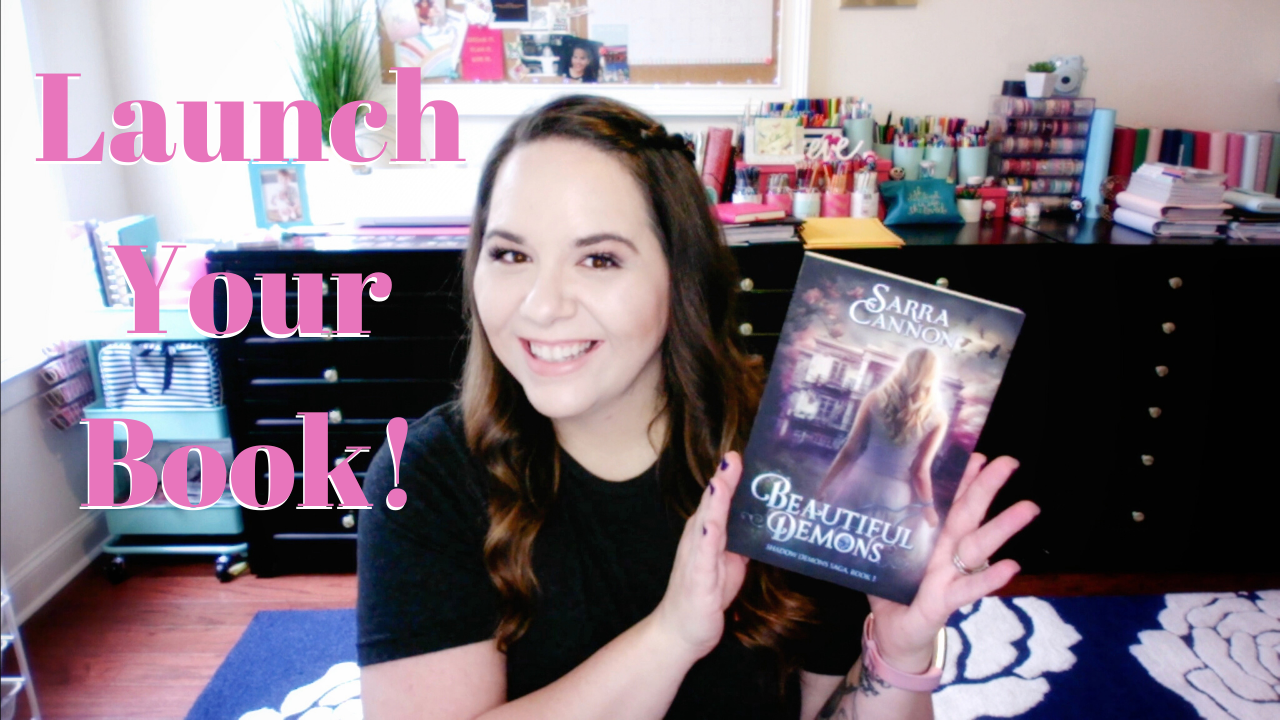 18 Tips on How To Market Your Book Release
May 22, 2020 by Sarra Cannon
Hi, again! Today, I have some helpful tips on how to market and launch your book release.
I know it's been a while since I posted here on the blog. Make sure you're following me on YouTube to get more content, as I post regularly over there.
So, where have I been? Busy, to say the least! For most of the month of April and into May, I was reading a rough draft of a book as I was writing it! I did this as a service to my fan community during this quarantine period, and it was so much fun!
My new book, The Witch's Key, has been edited and just released on Tuesday! I thought, what better time to talk about launch strategy than during release week?
Watch today's video on marketing your book launch!
There is no one-size-fits-all to promote your book release, but here are some tips that may help you. Pick what works for you!
Tip # 1: Create a Launch Checklist
You don't have to do all of these steps. Decide what works for you. And remember, your book launch is just one day in a long writing career…
Tip # 2: Build an Author Platform
Facebook group. Instagram. YouTube. Website. Choose one platform to start and learn how to engage with people. Grow your community.
Tip # 3: Tease your Release
Let people know you are releasing a book. A website is a great thing to have for this – you could tease with excerpts from the book.
Tip # 4: Newsletter
A newsletter is extremely important for indies to have to launch. Your email subscribers are your fans and will be anxiously looking forward to buy your new book! Let them have behind the scenes looks at you writing and other teasers. Put a link to your newsletter sign-up form in your books so readers can join your community!
Tip # 5: Plan a fun cover reveal!
Reveal your cover to your fans first , and then to the general public. You could reveal the cover in a puzzle piece format, revealing one piece at a time.
Tip # 6: Set up an ARC team
Send your advance reviewers a copy of your book for review. You can also contact other "bookstagram" accounts to request a review.
Tip # 7: Cross-promote with similar authors
Contact other authors in your genre to see if they would like promote to their releases on your platforms and if they will promote your book on their sites.
Tip # 8: Create a lead magnet.
Increase your newsletter list by offering a freebie. Use a landing page and consider releasing 1-3 chapters for free to entice readers to sign up. You could also use Facebook or Instagram add to offer a short prequel.
Tip # 9: Write a tagline for your book.
Write a tagline to create interest.
Tip # 10: Run a blog tour or release blitz.
There are PR companies that will help you blitz your release. Although this was effective in 2012-2013, I don't find it as effective in 2020. If you have had success with this, let me know by leaving a comment below.
Tip # 11: Throw an online release party
Have an online release party! In your Facebook group, schedule 10-15 posts for broadcast throughout the day of your release. Engage your readers! At the final reading of The Witch's Key on my author channel on YouTube, we had an special Finale with cupcakes and coffee and giveaways – so much fun!
Tip # 12: Special launch pricing
Have a special launch price. Just remember what your goals is with this tip – is it to make as much money as you can in release week or to get as many eyeballs as possible on your story? And a warning – make sure the special launch price is for everyone, especially those first in line (for instance, don't release your book at regular price at first and then reduce the price to gain more customers. Those of your fans who purchased your book at the higher price will be very upset.)
Tip # 13: Advertise Release
There are promo sites that will advertise your new release. The biggest of the sites is BookBub. You can also use Facebook ads or AMS ads to promote the launch of your new book.
Tip # 14: Use first in series as a loss leader.
If you have more than one book, set the first in your series as free. I set the first 3 books in my Shadow Demons Saga as a loss leader – it brings in new readers. When I release a book, I promote the heck out of the first 3 books and promote my new book to my fans.
Tip # 15: Post links to your new release.
This seems so obvious but I find not everyone does this simple step. Remember to post links for all your outlets (e.g. Amazon, Kobo, etc.) on ALL your social media, your website, GoodReads, wherever you can.
Tip # 16: Don't forget to tell friends and family.
Your close friends and family want to support you so remember to tell them 🙂
Tip # 17: Don't compare yourself to others.
Everyone is different. Stop comparing yourself to others. This just creates a negative spiral of thought and does you no good.
Tip # 18: Have fun! (Seriously, you earned it!)
And the best tip I can give you is to have fun! Celebrate all your wins!
I hope you enjoyed these tips for releasing your book. If you have any additional tips or if there is one point you would like me to elaborate on, let me know in the comments below.
Grab my book – The Witch's Key
I would love for you to join our reader community and grab your copy of my latest book, The Witch's Key. You can purchase it at: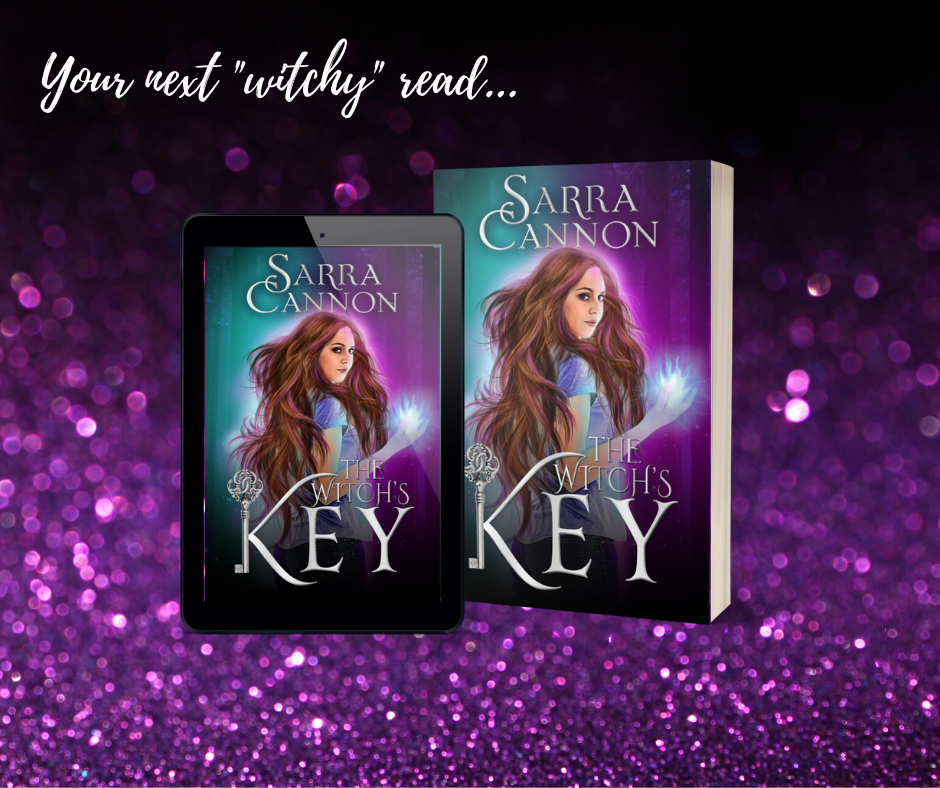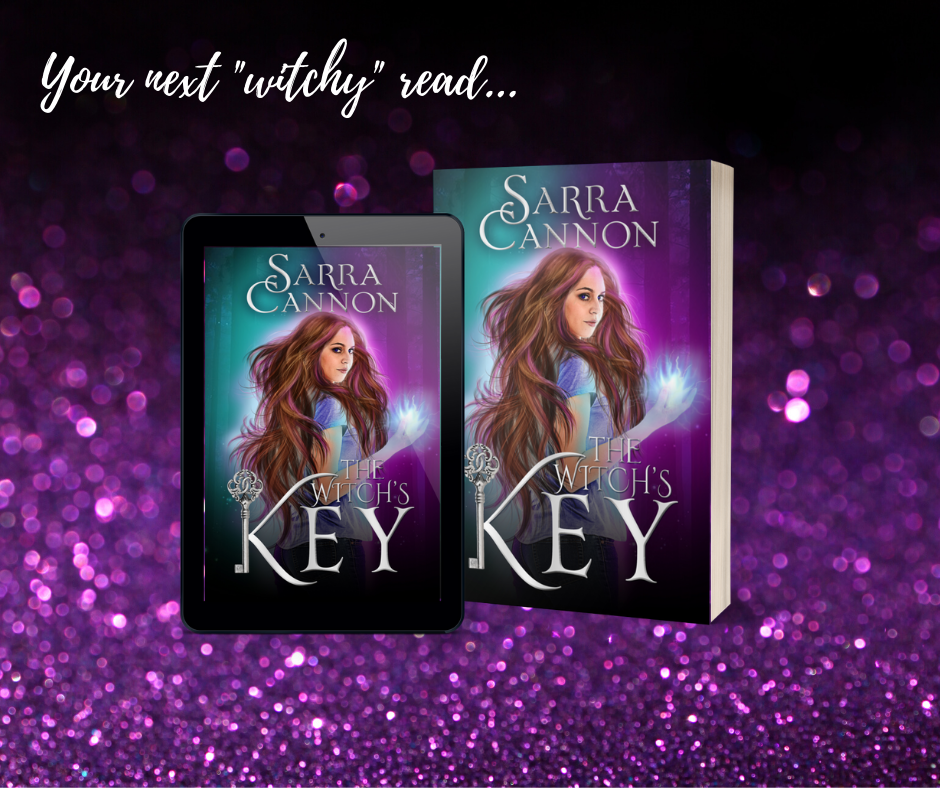 After the tragic death of her parents, seventeen-year-old witch, Lenora "Lenny" Thorne, is sure life will never be good again. It's bad enough when The Witch's Council sends her to live with her ancient Great-Uncle Martin, a man she hardly knows, but they also expect her to attend the local human high school and pretend to be a normal person.
To her surprise, though, Martin is actually amazing, and her first day at Newcastle High is better than she could have imagined. Maybe there's a future for her here, after all.
But when one of her new friends goes missing, Lenny is pulled into an investigation that even The Council won't touch. She's in way over her head, but the lives of five local teens are on the line. She refuses to just let them die.
With the help of a handsome and mysterious new ally named Kai, Lenny vows to find the girls and bring the demon who kidnapped them to justice. Will she save her friend in time, or will she be the demon's next target?
I'd love for you to subscribe to my reader YouTube channel for behind-the-scenes vlogs and weekly live readings and Q&A events. Subscribe here.
Join our Double-Day Saturday Challenge!
My sprinting group, the HB Word Sprints Challenge, is running a double-day Saturday event this weekend, challenging authors to write double their average word counts for the day.
Come join us for encouragement, motivation, accountability, and live writing sprints!