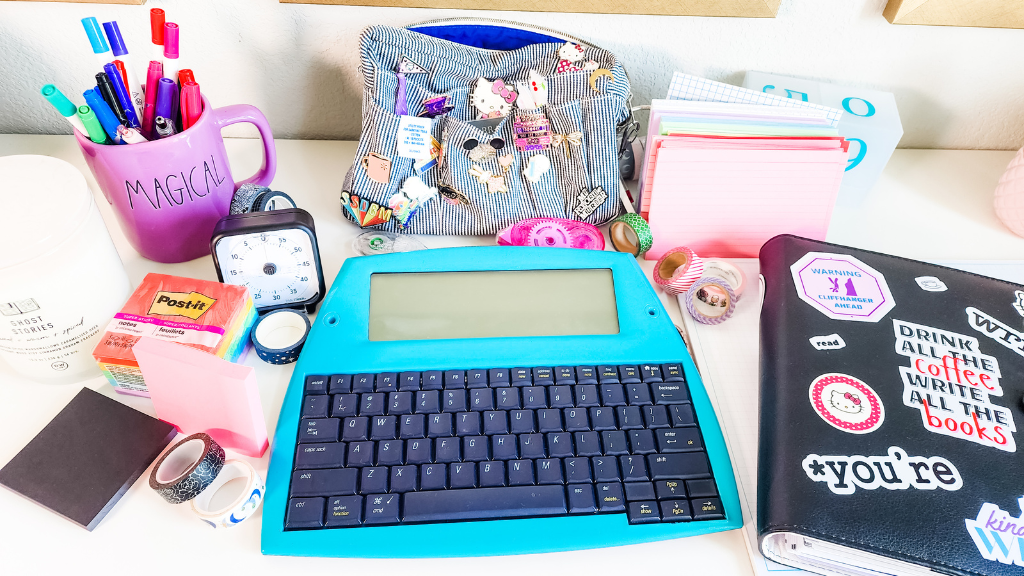 Welcome to Preptober 2022!
September 29, 2022 by Sarra Cannon
Preptober is here!!! I'm so excited for all the upcoming videos, and I can't wait to plan and prep with you before NaNo!!! Even if you aren't doing NaNo or it's not your thing, I hope you'll be able to gain some insight from the Preptober videos and other content I have planned. I've worked to make sure it's relevant and useful info for everyone.
Today's video is an intro to Preptober, a look at the upcoming videos, and a discussion of my favorite writing tools and what I'll be working on this year. Watch the video now.
Getting Prepared For NaNoWriMo
Here's a full look at the upcoming Preptober video schedule. It's going to be so much fun! (NaNoWriMo Diaries daily vlogs will be back in November this year, too.)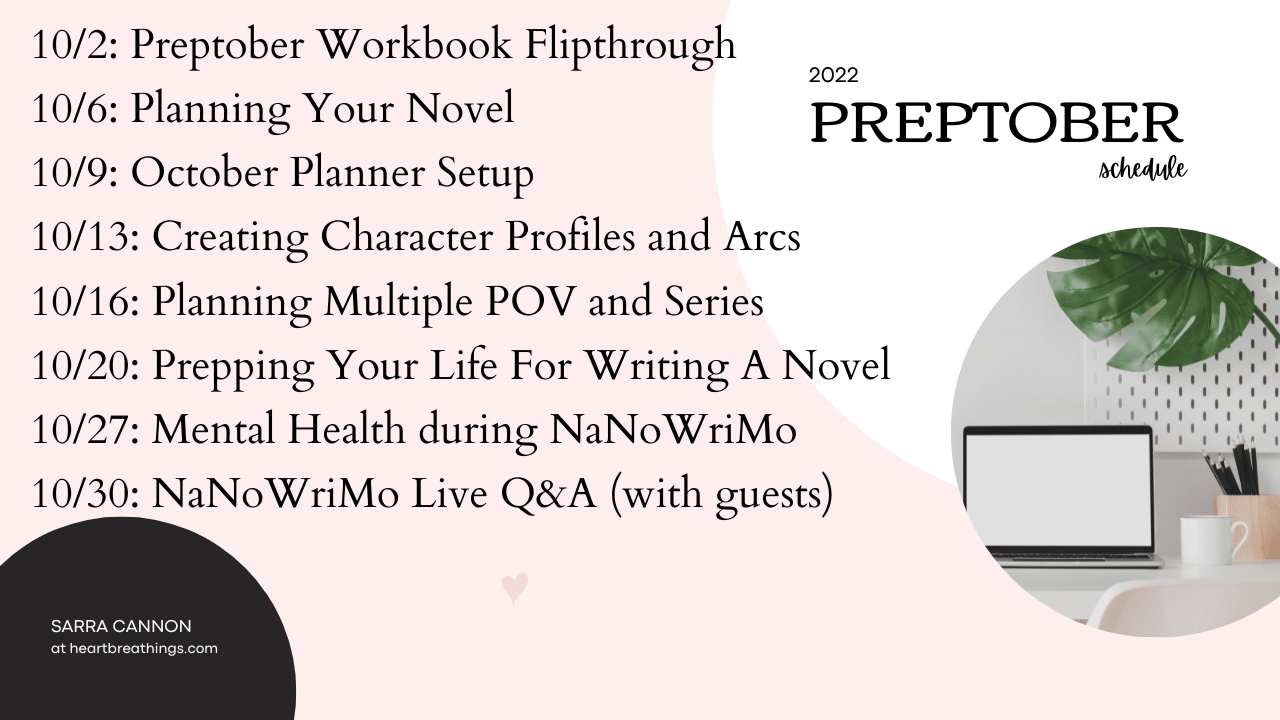 Don't forget to grab your free Preptober Planner and dozens of other writing resources when you join my newsletter below!