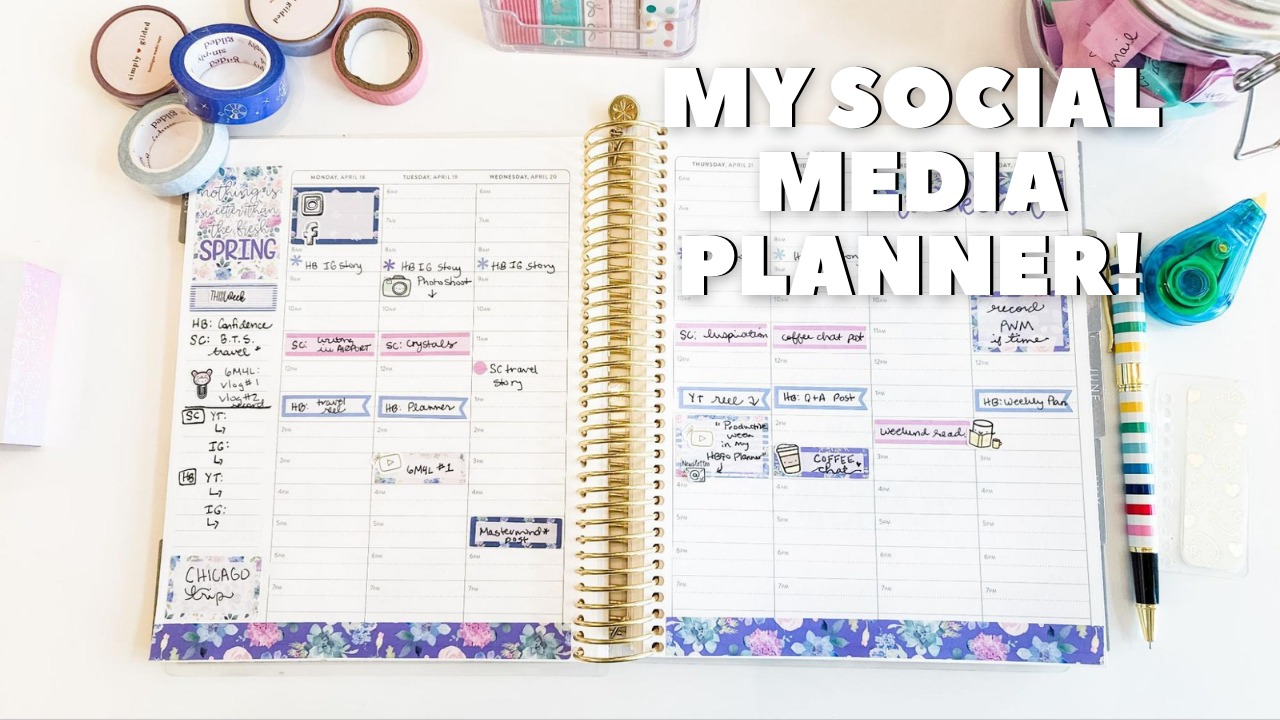 How I Plan My Social Media As An Author
April 14, 2022 by Sarra Cannon
A Writer's Life | Planning And Organization
I personally love interacting on social media, but one of my big goals for 2022 is to become more consistent and efficient in my posting. Today, I'm sharing what I've been doing lately to plan my social media posts.

For me, this is a definite 'work-in-progress', but I am really loving putting it all down on an hourly layout. I use an Erin Condren Hourly planner. Right now, all EC planners have been taken down in preparation for the brand new 2022-2023 planners launching soon, but I'll send some links your way with a full sneak peek of all the new planner designs in just a couple of weeks! Any hourly layout or regular notebook, even, could work for this.
My Social Media Planner
The Heart Breathings Virtual Writing Retreat Is Happening Now!
Our April Virtual Writing Retreat is in full swing over in the Heart Breathings Writing Community. We moved it forward by 1 day (to have it run from Thursday to Saturday this month) to accommodate those who celebrate Easter on Sunday. We have a day full of sprints, including some of our new admins! I'd love for you to come check it out!
Grab My Plot Your Novel Workbook
Sign up for my newsletter below and get a copy of my Plot Your Novel workbook where you can develop your character's inner journey and really dive into the the three-act structure.