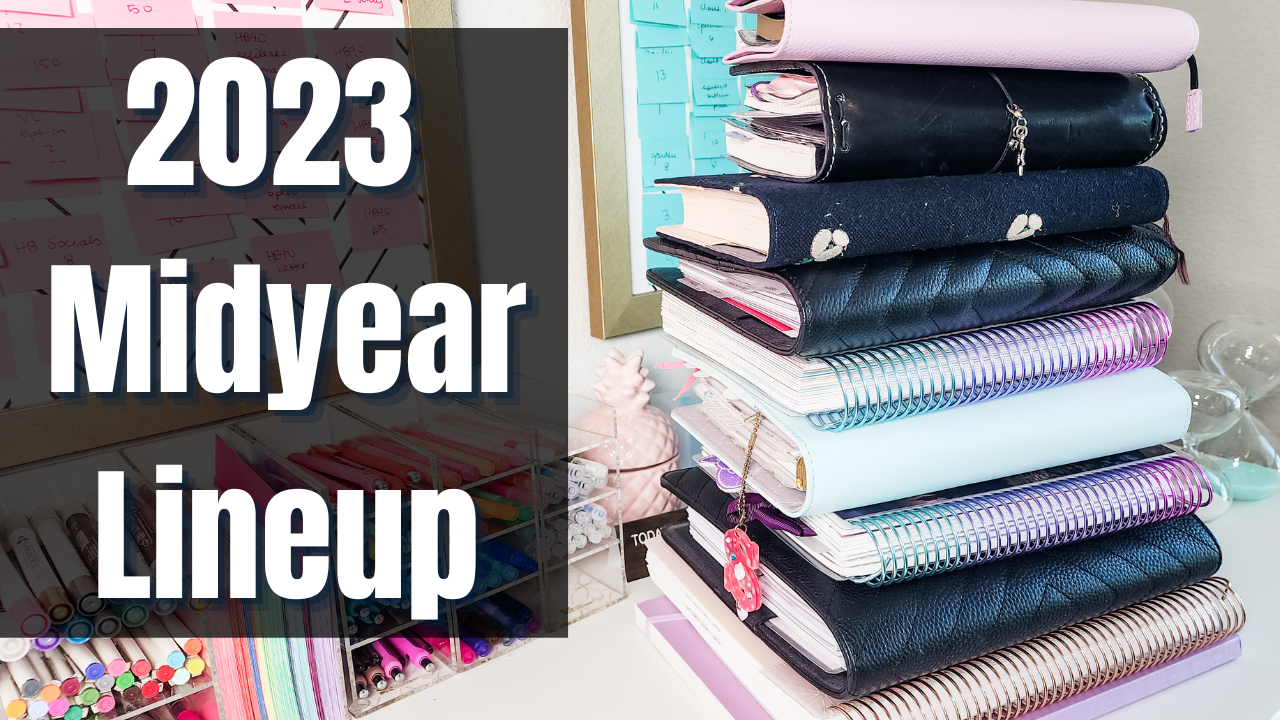 My Midyear Planner Lineup for 2023
June 29, 2023 by Sarra Cannon
A Writer's Life | Writing Tips
The middle of the year is a great time to re-evaluate what's working and what's not when it comes to our systems and planners. At the start of the year, I tried to seriously cut back on the amount of paper planners I was using. This worked in some areas and not in others.
Today, I'm sharing my full Midyear Planner Lineup for 2023, which includes a few fun changes. Come hang out with me on YouTube, and let's chat planner systems!
Midyear Planner Lineup
July 1st: Double Down Day AND Camp NaNoWriMo
Saturday is a BIG day for the ​Heart Breathings Writing Community​! I'd love for you to join me and the HB Admins for a day full of productivity sprints. We always have so much fun together!
As if that wasn't good enough, Camp NaNoWriMo also starts on Saturday! What better time to try and double your daily word count than during a NaNo event?
You can find the sprint schedule in the ​HBWC Facebook group​ or ​on my website​ (there's a Google Calendar that's always updated with our regular sprint times, as well). The Admins host sprints both inside the group and on YouTube.
Also, if you're participating in Camp NaNoWriMo and would like to use the accompanying workbook I created, sign up for my newsletter below and you can snag your copy in my Heart Breathings Resource Library!
Looking forward to seeing you on Saturday and enjoy my planner lineup video!