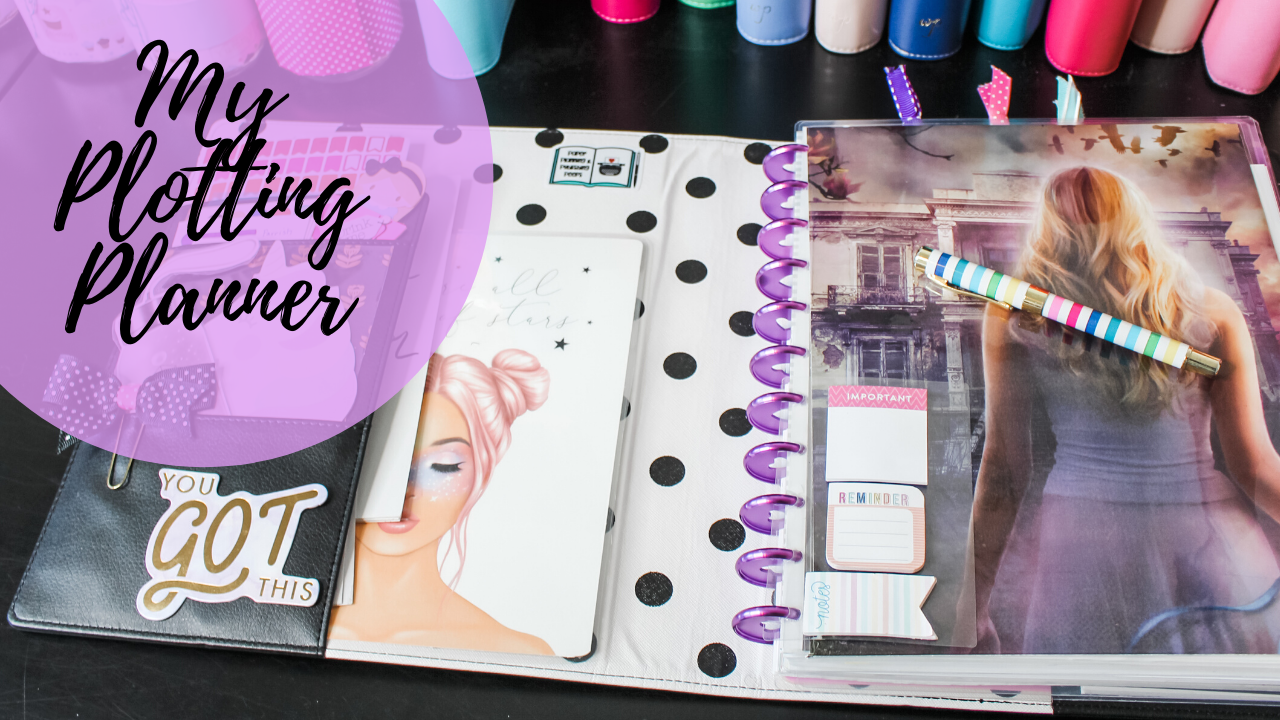 My New Plotting Planner
February 28, 2020 by Sarra Cannon
I can hardly believe it's almost March, and that means my sweet new baby, Evie, is already almost 6 months old! For me, that means it's beyond time for me to be getting back into the habit of daily writing.
In order to get motivated for this, I knew it would be both fun and helpful to completely revamp my writing and plotting planner. I'm still setting it up inside a Happy Planner Big Deluxe cover, but instead of my old pink one, I'm now using their black one.
(I snagged the new black cover for only $3.99, but it looks like they are still discounted on the website to $8.99 right now if you want to grab one for yourself!)
A Look Inside My Plotting Planner
Download The Free HB Writing Tracker
In this video, I also show you an inside look at my new Writing Tracker. This is a sheet I just created in order to help me better track each phase of my writing process.
I'm hopeful that tracking this in a more organized way is going to greatly help me to estimate future projects. If you'd like to download and try this HB Writing Tracker for yourself, please sign up for my newsletter now.
Once you're signed up, you'll also get access to my entire Free HB Resource Library, including my plotting sheets. I hope you enjoy this resource. I'll be adding to this folder throughout the year!
How Is Your Writing Going?
In the comments here or on YouTube, let me know about your own writing journey. How is it going right now? Do you get motivated my new stationery, too? Or is it just me? 😛