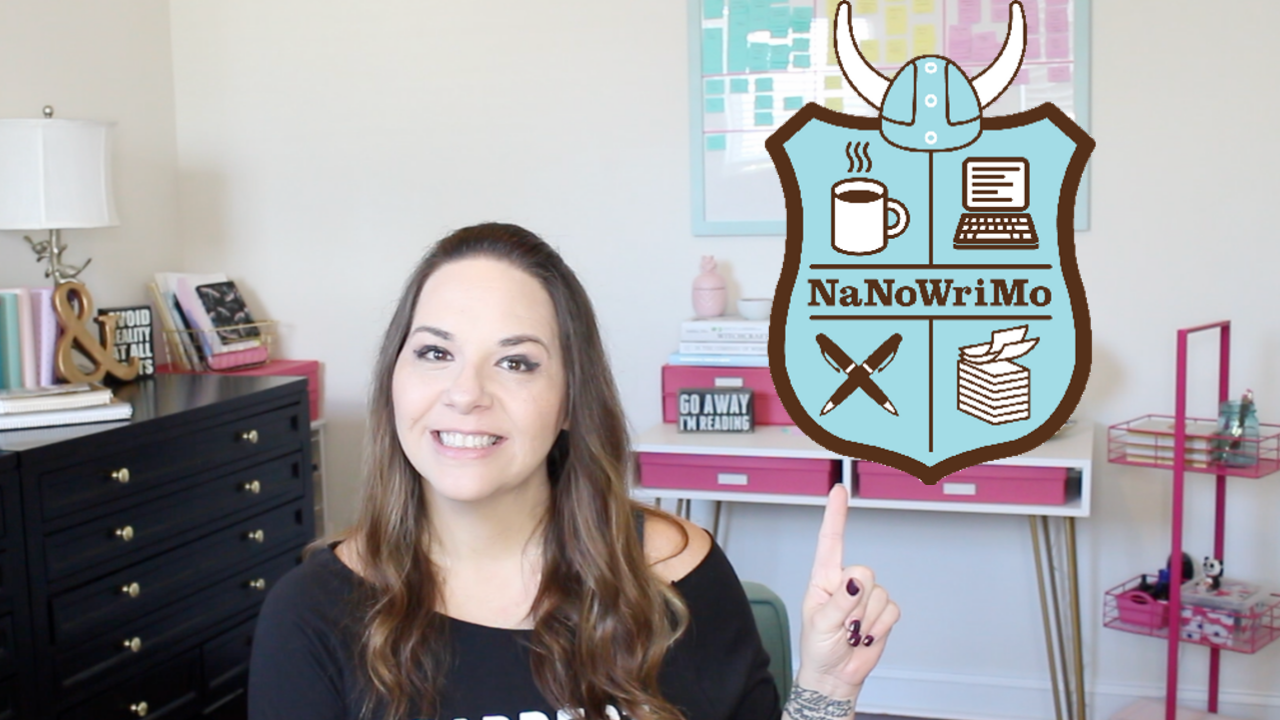 Why I Participate in NaNo WriMo As A Writer
October 10, 2019 by Sarra Cannon
Don't you just love this time of year? The weather is changing, the best holidays are coming up, and it's almost National Novel Writing Month!
If you've never participated in NaNo WriMo before, you have been missing out. I can't even fully express to you how much NaNo has meant in my life, but today I'm going to try my best to give you some of my personal NaNo WriMo story.
Watch Today's Video To See Why I Participate In NaNo Every Year
If you're interested in giving it a shot, you can sign up for the fun adventure of writing a novel in a month over at NaNoWriMo.org. It seriously has the potential to change your life for the better.
I would love for you to "friend" me over on the site, so I can watch your progress as go into November. My username is sarramaria.
Download Your Free Word Count Tracker
For fun, I created a couple of free word count trackers for you to use throughout the month (and really anytime).
One is specifically for those with a 50,000 word count goal. The other one is customizable to work with any goal you have! Watch the video linked above for a quick walkthrough of how to use the sheets to track your word count for NaNo or for any novel-writing project.
If you are participating in NaNo this year, comment and let me know what you'll be writing and what you're doing so far to prepare. Have you done NaNo before? Or will this be your first year giving it a shot?
I hope to see you there!