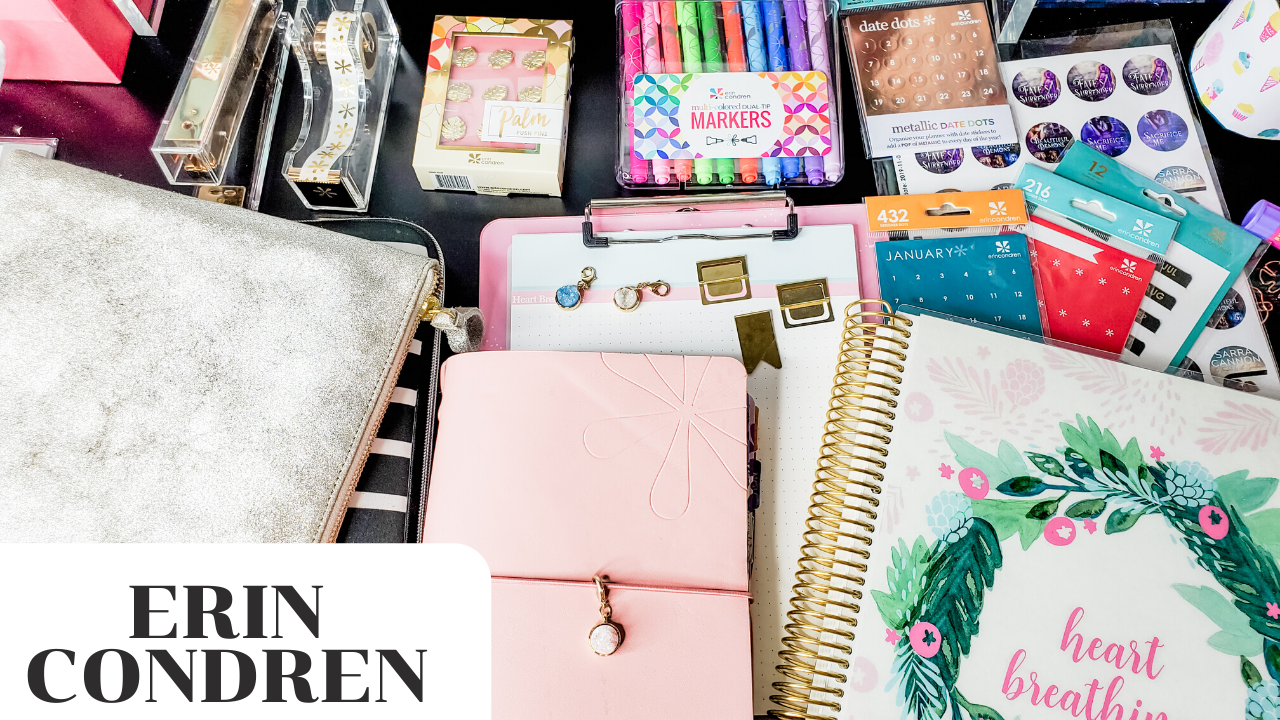 Erin Condren Must-Haves!
November 29, 2019 by Sarra Cannon
I have a short post and a long video for you today! In honor of Black Friday sales here in the United States, I wanted to put together an ultimate "Erin Condren Must Haves" breakdown, showing you all of my absolute favorite products from Erin Condren.
You guys know by now how much I love their planners and accessories, and ever since I received the new metallic suede tote and laptop sleeve, I'm even more obsesssed.
If you are catching this post and video as it comes out, Erin Condren is currently having their biggest sale of the year with 30% of everything on their site. As a bonus, I've also heard that any coupon codes or gift cards you have will stack on top of this!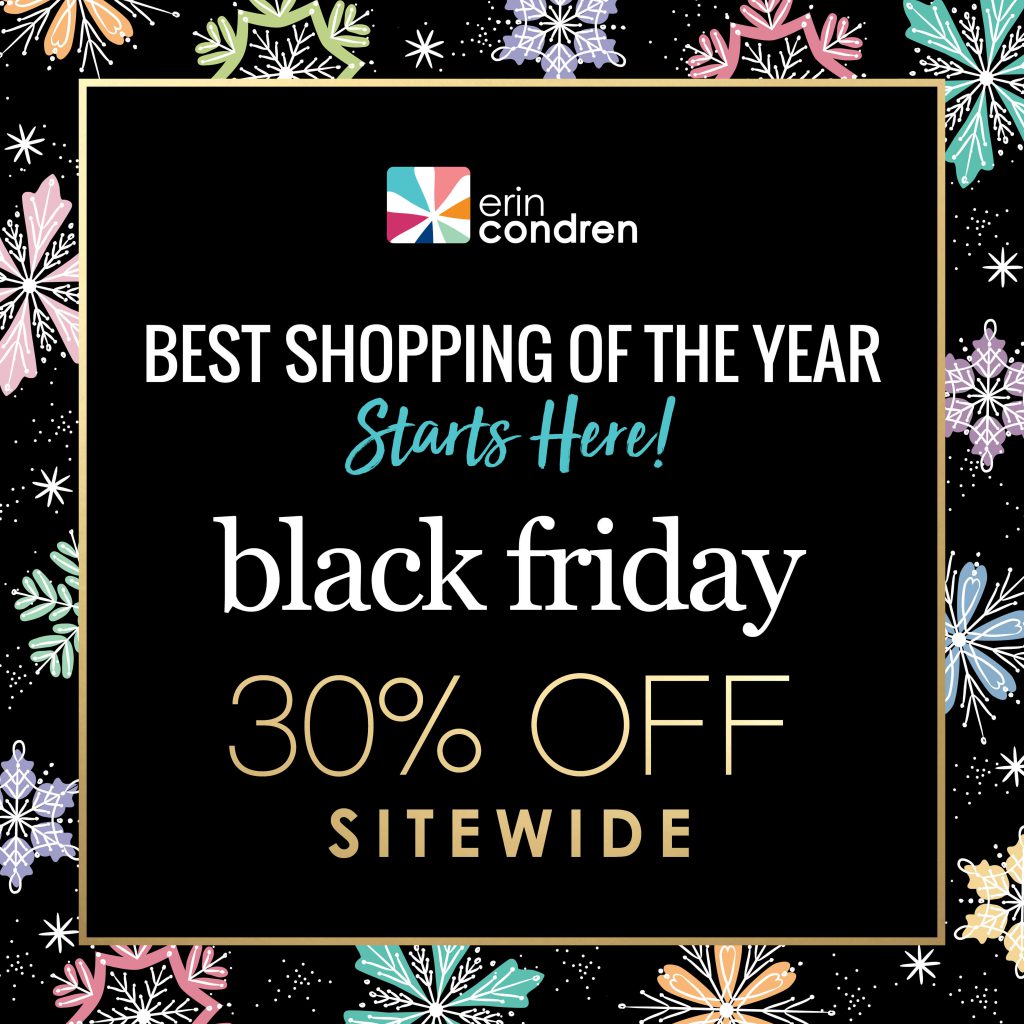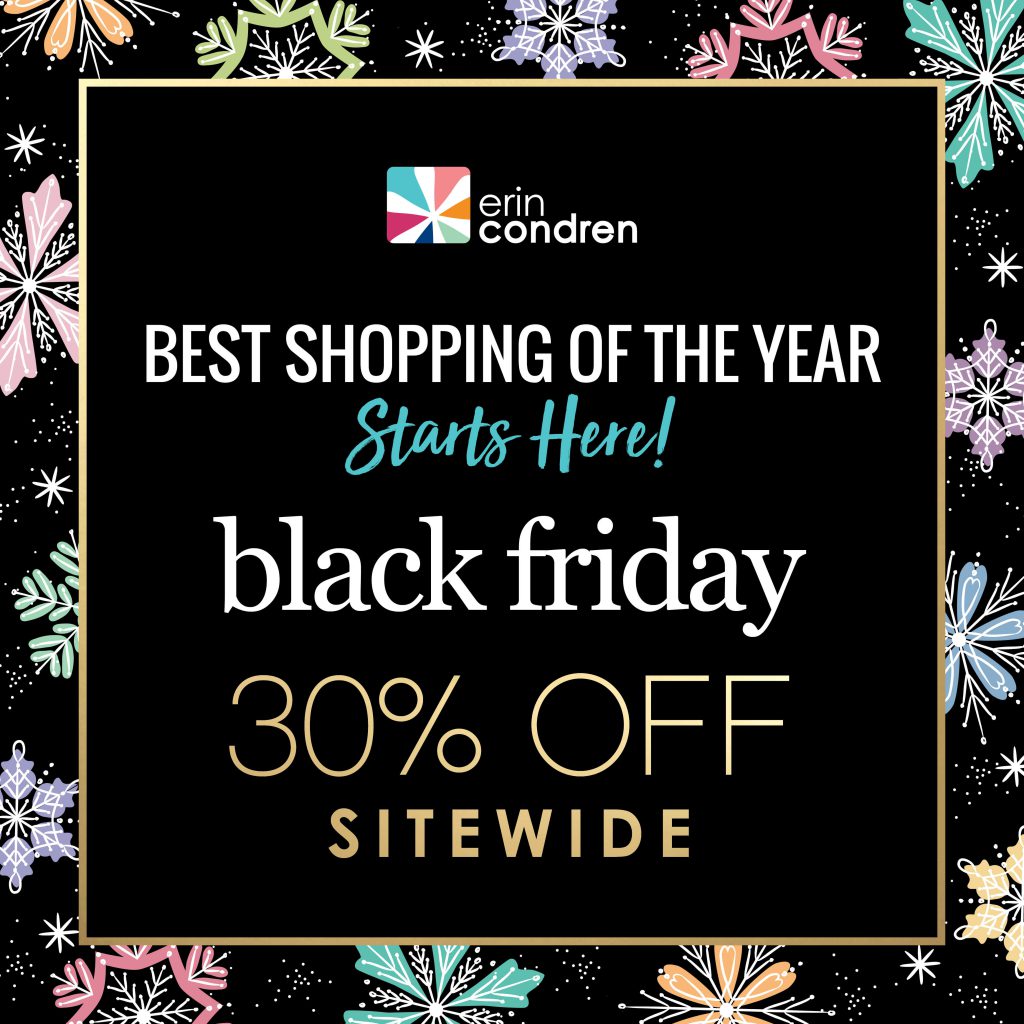 The sale lasts until the end of the day Monday, December 2nd, so you still have a few days to shop.
New to Erin Condren? Get $10 off your first order when you sign up through my link here.
You can also get $10 off when you sign up to the ECInsider program here.
Erin Condren Must Haves Video
Watch my video on all my favorite Erin Condren must-haves now.
I have to tell you guys, I am in love with this beautiful metallic suede tote. I honestly wasn't sure I would like it with the shoulder strap, but it just feels so good to wear it! And I love any bag you can fit a TON of stuff into, and with this bag, I can easily carry everything I need and more.
The laptop sleeve is my new favorite thing, too. If you are looking for something to splurge on for yourself as a reward or gift, I highly recommend the bag or the sleeve.
Excuse the mess behind me (life with a baby, amiright?), but how cute is this tote?
The Metallic Suede Tote. Also comes in canvas styles and a smaller sized tote. Shop the totes here.
My other favorite item is the new laptop sleeve. You can find that here. It's so beautiful!!
I hope you enjoyed this video looking at all of the awesome Erin Condren items. These links above are affiliate links, meaning I'll receive a small commission if you do make a purchase using my links. Thanks for supporting this channel!
So Grateful For You
Whether you are here in the US celebrating Thanksgiving weekend or somewhere else in the world, I just wanted to take a moment to let you know just how much I appreciate you!
Thank you for being a part of this community and for being in my life. Your support means the world to me, and having this site and YouTube channel has truly changed my life.
Thank you so much!
And if you do buy something awesome in the Erin Condren sale, I'd love for you to message me or tag me on Instagram with your haul when it comes in! My IG is @heartbreathingsblog.