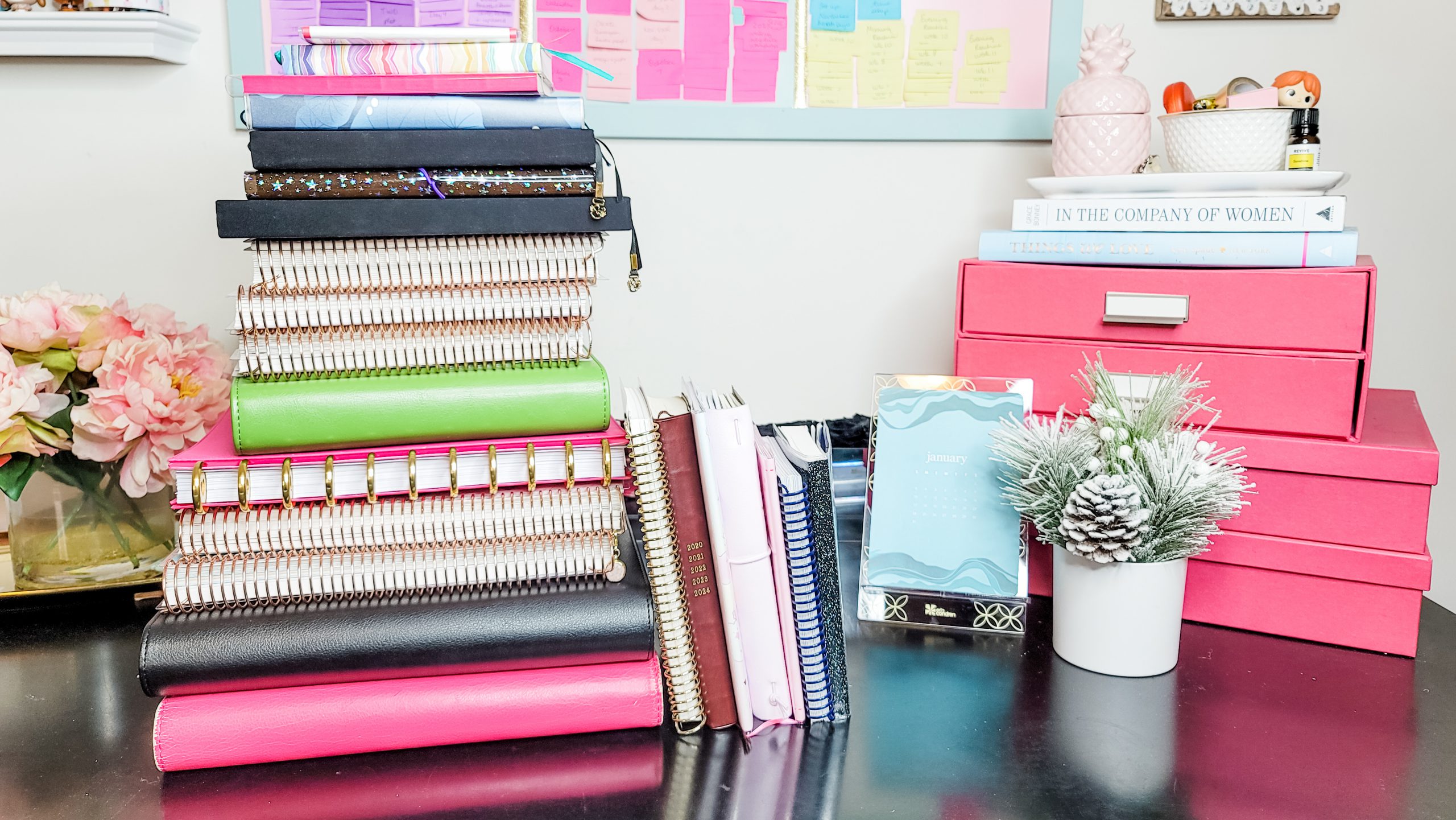 My 2021 Planner Lineup – Planners and Notebooks Galore!
December 17, 2020 by Sarra Cannon
Yay! It's that wonderful time of year where we all get to say goodbye to the current year (GOODBYE 2020!) and welcome in the awesomeness of the new one. I can't wait for 2021, and I am so excited to share all of the planners and journals I'll be using next year!
You'll notice that all of these are not exactly "planners" in the traditional sense, but I've included any notebook, journal, or planner that is a part of my process throughout the day, week, or month.
Watch the video with my 2021 Planner Lineup here.
Planners & Notebooks
Get $10 off your first order from Erin Condren when you sign up using my affiliate link!
**Some of the links below are affiliate links, meaning I'll receive a commission at no extra cost to you if you complete a purchase. Thank you!
Cases and Covers
What planners are you using in 2021? Let me know in the comments!
And be sure to subscribe to my YouTube channel, because I'll be posting a lot of fun setup videos for these planners in the weeks ahead.
Join Me For A New Year's Eve Vision Board Party
I'm excited to announce that I'll be running a fun LIVE vision board party on December 31st over on my YouTube channel. The time isn't set in stone yet, but I'm aiming for 3PM EST.
I'll set up the official livestream a few days ahead of time, so be on the lookout for the official announcement!
See you there!