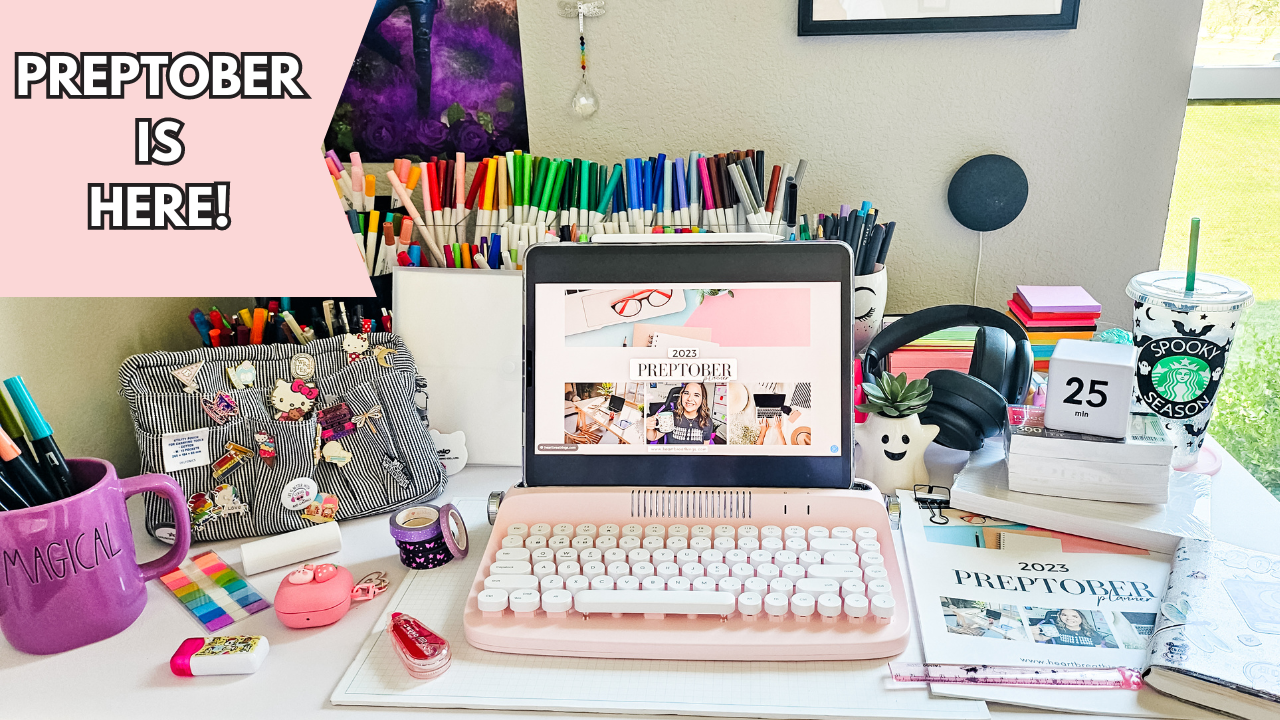 Preparing for NaNoWriMo
September 29, 2023 by Sarra Cannon
Who's ready to prep? It's that time again, and I've been planning some awesome writing content coming up that will be good for all our authors, whether you're planning to participate in NaNoWriMo or not,
Today, we're kicking off our Preptober content with a list of the steps I take to start a new project, a look at some of my favorite tools for this year's NaNo, and my first announcement of what I'll be working on (fingers crossed). Check out the video on ​How I Prepare To Write A Novel here on YouTube.
How I Prep For NaNoWriMo
PREPTOBER PLANNING COMING SOON
I know many of you are dying to print out your yearly Preptober planner! It's almost finished, but I'm adding more to it than ever before, so I need just another few hours to polish it up!
I'll be adding the 2023 Preptober Planners (Yes, you'll have options this year) for FREE to the Heart Breathings Resource Library this weekend. This exclusive collection of resources is available only to my Newsletter subscribers, so come join now. There's a form at the bottom of the post to fill out, and I'll send a link to the resource library and all its goodies!
We'll do a full walkthrough of how to use it on Sunday over on YouTube.
Yay! I hope you're going to love it!
NOT DOING NANO?
I know NaNoWriMo isn't for everyone, so I've put thought into my videos each year to make sure the content is universal as much as possible. Tips that you can use any time you're writing a story or project!
If you're not doing NaNo this year, just know I see you and I'm thinking of you, too! I hope you'll still enjoy Preptober content and the upcoming NaNoWriMo Diaries in November.
If you ARE doing NaNo, be sure to let me know what you're working on in a reply or a comment on YouTube. I'm excited to hear!!
I hope you ​enjoy today's video​, and I'll see you Sunday for the Preptober Planner flipthrough!!!